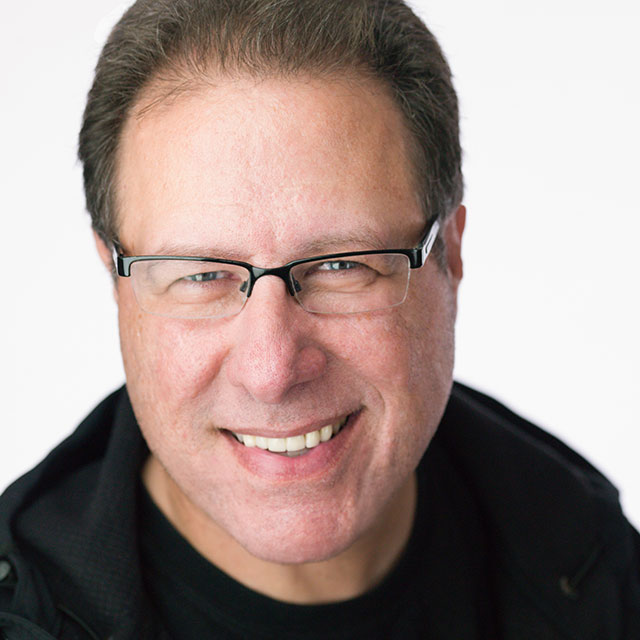 Scott Kelby's 7-Point System for Lightroom
Lesson 1: Making Your RAW look more like the JPEG
Published: March 2017
with Scott Kelby
Duration: 2 hours 9 minutes
About Course
Scott's "Seven Point System" book revolutionized how photographers edit their images, and in this new course you're going to learn his latest updates and refinements to the system (including his own post processing "secret sauce") for Lightroom (or Camera Raw) users. Once you learn these Seven Points, you'll know exactly what to do, in what order, and why for every JPEG, Raw, and TIFF photo you edit. It will transform the way you edit your photos from this moment on.

DISCUSS

Have a question or comment about this course? Join the conversation today!

Discuss this Course

[MUSIC]

Hi everybody, I'm Scott Kelby, and welcome to my seven point system for Lightroom.

Now, I do want to tell you upfront that if you are a Camera Raw user, so you're using Photoshop and

Camera Raw, you'll be able to follow right along with this seven point system as well.

Because what Adobe did was they took Camera Raw And they put it into LIghtroom.

So it's the same sliders and the same order that do the same thing.

So even though I'll be working in LIghtroom the whole time, if you are camera RAW user, well you're welcome to watch this class too.

Well you're welcome to watch this class either way.

But you're more than welcome if you're a camera RAW user.

Now I wanna just tell you something real quick up front and then we're gonna dive right into the first part.

So, I wanna tell you how this came about like how the whole idea of the seven point system came about, and I'm just gonna be real quick about it.

A number of years ago, I was writing a book called Photoshop Start to Finish.

And the idea behind the book was I would start with the raw image and take it all the way through to the final image.

So, I put all these raw images together and I started writing the book.

By the time I got to chapter five, I realized This is going to be a massive failure.

And the reason why it was.

I realized I keep doing the same thing over and over and over again.

Even though I knew a lot about Photoshop and there was all kinds of things that I could do.

I wasn't using all of Photoshop.

I was using this much.

I was just using a small part of it.

And I'm doing the same things over and over and over again.

And that's when I realized, I'm gonna have to change the whole focus of this book.

And that's what created the seven-point system because I generally do the same seven things in the same order, again and again and again.

Now, I will tell you this up front, even though it's called the seven point system,

hopefully you will not have to use all seven points on every image.

In fact, the idea is that you'll only may have to use maybe one, two, and six, or two, three, and seven.

You won't have to use all seven.

If you find yourself using all seven steps on all of your photos.

There may be another issue that you need to be working on before you even launch Lightroom.

But anyway, so that's how the book came to be.

I do the same things again, and again, and again.

Now what you're gonna learn today Is the updated version, the most recent version of my seven-point system.

This is a system that I actually taught on tour all across the country.

And now, wherever you are in the world, you'll be able to watch right along with me.

And I hope you really find it helpful.

I think one of the nice things about it is, is it's a very repeatable thing.

You're gonna, you're gonna learn how to do these things.

And, and honestly, there's nothing in here that you're gonna find that is gonna be remarkable, or like I, I had no idea.

It really, it is a system.

And you learn the system, you'll be able to apply it and great results.

And I know that it works.

Because literally students from all over the world have sent me samples and say hey I went to your class and look what I'm doing now.

Here's what I used to do, and now look now.

So if you stick with it I think you'll really enjoy, you'll really get a lot out of it.

And before we get diving into it, i'm going to give you the first thing we're going to do.

Because there's seven steps but I'm going to give you an optional step up front,

and I'll talk about that right now.

It answers the number one question that I've been asked since Light Room 1.0 came out, which by the way was over 10 years ago.

So Lightroom has been around a lot longer.

That's what's great about Lightroom.

It still feels fresh but it's been around for ten years.

When it first came out, everyone was asking the same question that they asked today and here's what it is.

People would say, I'll load my images into Lightroom, I'll go to a shoot, I'll import my card.

And then when I see the image appear on screen, I go, that looks pretty good.

Then it says the word, loading.

And then Lightroom does something to my photos and it looks really bad.

How do I get back to the good one?

Well, here's what's actually happening.

When you set your camera to shoot in JPEG mode.

In JPEG mode your camera actually adds sharpness and adds contrast and

adds noise reduction and adds all these things to try to create a beautiful final image.

The images are sharper and they're vibrant, and probably no one's told you this, but

generally Jpg look better coming out of the camera than raw images do.

Straight out the camera jpgs look a lot better because they've had vibrance added and

contrast and sharpening and noise reduction and all that stuff.

When you switch your camera to raw, to shoot in raw mode,

you are telling your camera turn off the sharpening, turn off the noise reduction,

turn off all that stuff and just give me the flat looking raw image.

I'll go in to Lightroom and I'll add my own amount of contrast, my own amount of noise reduction,

my own amount of sharpening, my own amount of vibrance, I'll add all that stuff myself.

Now that's great if you love doing stuff in a light room, like I do.

And if you're watching a light room class, I imagine you're a light room freak like I am.

So I'm cool with that and I would prefer to do it myself.

And there's some other advantages to shooting in Raw, by the way, besides the fact that you get to do it your way.

But it has a much wider depth, a bit depth to the images.

And so you have a wider range you can capture.

And we'll talk a little bit more about that when it's appropriate in class.

But I wanna answer this first thing, that you're seeing a good looking image and then Lightroom does something to it and it looks bad.

Here's what's actually happening.

It shows you the jpg first, which is already sharpened in vibrant and awesome.

And then, the loading means it's actually loading the raw.

So, you're raw photo actually has a JPEG preview.

So it shows you the JPEG preview first, then it loads the actual raw image.

Well the raw image is supposed to look flat It doesn't have anything applied to it.

And that's why it looks that way, right?

And by the way, here's the real gotcha about all this.

On the backend they really fool you.

Cuz even on your camera when you're shooting in RAW, it still shows you the jpg on the back of your camera.

So you're looking on the back of your camera like, wow.

This is colorful and beautiful.

And then you open it in Lightroom and you're like, what happened to my colorful photo?

Very much like the image I'm gonna show you here on the screen.

That doesn't look very.

Here we go, it doesn't look very colorful.

I remember taking this picture and thinking, aw, the greens are so beautiful.

I opened it up in Lightroom, I'm like, where did my beautiful greens go?

Well, that's because on the back of my camera I was seeing the JPG,

but of course I shot in raw and then I bring it into Lightroom and you see the raw image.

So my first step, and again I just wanna tell you this is totally optional.

This is what you might consider doing, this is totally your call, before you start the seven point system.

And that is to get your image looking more like what you saw on the back of your camera.

So more like the original jpeg.

So here's what you can do.

You're going to go over here into the develop module.

You're going to scroll all the way down here to camera calibration at the very bottom and

you'll notice over here at the top there is an area called Profile, and right next to it it's says Adobe Standard.

So what that means is this is the profile that Adobe is applying which is a very, very flat looking.

I think Adobe's engineers would tell you it is a very realistic,

accurate representation of what happens when you turn everything on your camera and just give you the raw photo.

But it does look very flat.

Well, if you click on that and you did shoot in raw, because you can only do this with raw photos.

Because the JPEGs already have a profile, applied from your camera that has all the juice in it.

[LAUGH] This one doesn't.

So here are the one's for the particular camera that I took this photo with.

These are the choices that I could've made.

These are all picture styles.

And you can choose one of these to look more like the JPEG.

So for example, this is a landscape photo.

I'm just gonna choose camera landscape.

And watch the photo when I choose camera landscape.

That looks better.

There's those beautiful greens.

And the whole thing got more vibrant and more contrasty and more colorful.

That's what I'm talking about.

So when you apply one of these profiles, it makes the raw image

look more like the JPEG, so you're kinda starting in a better place.

Now, you don't have to choose camera landscape, you don't have to go by these names, you can try different ones.

One that I looks pretty good almost all the time is camera standard.

If you choose camera standard it's not quite as punchy, right?

It's not quite as vibrant.

So, when I want an image to be more vibrant and colorful and contrasty, my first thought is to choose the landscape one.

Now by the way, if the names are slightly different when you look at this pop-up menu It's actually based on your camera's make and

model and the choices that you could of made in JPEG mode, with your picture styles.

So if you look and it says, wait a minute, mine doesn't say camera landscape.

It says camera vivid or something else like that, it's because of the camera that you're shooting.

It's smart enough to make sure it shows you the right choices.

So in my case, I believe this was taken with a Canon 5D Mark IV if I remember right.

I think I borrowed it for the trip.

So that's the camera that was used here.

These are the choices you would've had.

So there is camera standard.

Let's compare camera standard, which is quite good, to Adobe standard, which is quite flat.

Now, out of these, because it is a landscape shot.

Let me click over here.

There we go.

I think camera landscape looks pretty good.

So you choose that, and you're set.

Now what if you realize that you like this all the time?

You know what?

I just love this.

I always want to be able to do this.

Well there's two things you can do.

Number one is you can save it as a preset.

Next segment, I'm gonna show you how to do that.

Gonna show you how to apply it with one click in the future.

And I'm gonna show you how you can even apply it on import.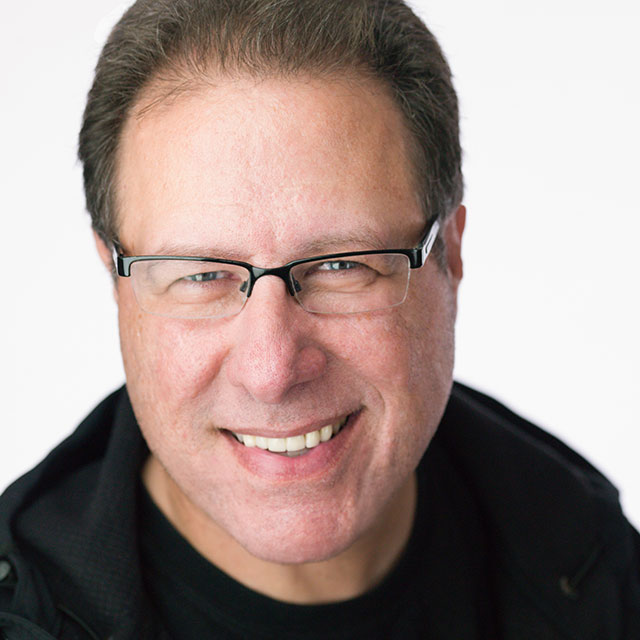 Scott Kelby
Scott is the President and CEO of KelbyOne, is also the original "Photoshop Guy", is the editor and publisher of Photoshop User Magazine, Conference Technical Chair for the Photoshop World Conference, Training Director and instructor for KelbyOne Live Seminars, and author of a string of bestselling technology and photography books.