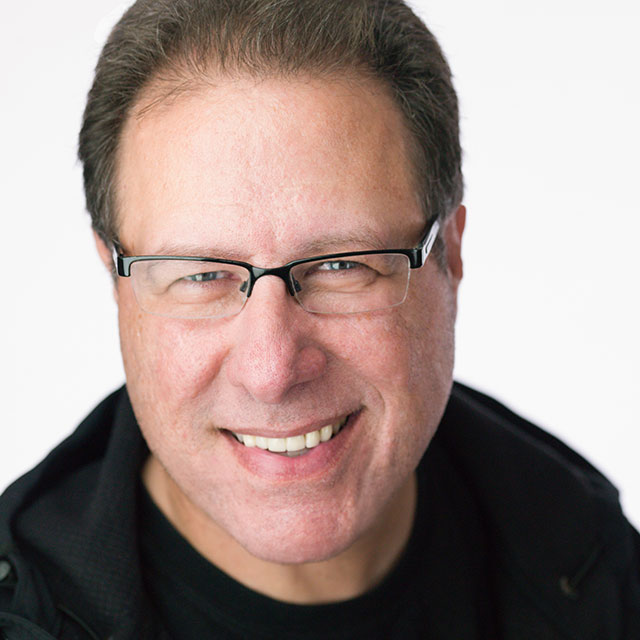 Top Ten Things Every Photographer Should Know About Their Camera
Lesson 1: The Trick to Adjusting Your Diopter
Published: December 2016
with Scott Kelby
Duration: 1 hour 6 minutes
About Course
If you are new to DSLR photography, then this class is for you. Join Scott Kelby as he takes you through the ten most important things every photographer should know about their camera. We all want to get great images, and taking the time to get to know the ten or so most important features on our cameras can really help keep our photos sharp, clean, well exposed, and showing the right colors whether we're shooting moving subjects or still landscapes. This class may be named the top ten, but Scott manages to pack a whole lot more into each lesson, providing a firm foundation for getting the most out of every tip and technique.

DISCUSS

Have a question or comment about this course? Join the conversation today!

Discuss this Course

No materials available for this course

[MUSIC]

Hi everybody, Scott Kelby here, and welcome to my class called Ten Things Every Photographer Needs to Know on Their Camera.

Now, I do wanna tell you up front.

If you've been shooting for 30 years, you probably know all the things that I'm going to show in this class.

But if you're kinda new to photography, if you're kind of a beginner, just digging into this stuff and

kinda getting deep into it, I think you'll get a lot out of this class.

Because here's why, today's cameras, [LAUGH] they've got so many knobs and buttons and junk all over them.

But you don't need all of that stuff.

There's some really important stuff that I think you do need that will really, really help you.

And that's what I'm gonna cover in this class is really just the important stuff.

And I do wanna tell you this, I named the class ten things every photographer needs to know in their camera.

But in reality, you're probably gonna learn like 13 or 14,

but 14 things every photographer needs to learn in their camera just sound stupid.

So just count those other ones as bonus stuff.

But we're gonna make sure we cover the top ten.

And you're gonna get a few more as we go.

And let's go ahead and start off with a really, really important one.

And it's kinda interesting, because I had people ask me about this.

And the question I had people ask me is, hey, I got a new DSLR.

But maybe my lens is dirty or the sensor's dirty cuz when I looked through the view finder, my image doesn't look real sharp.

Here's why, you haven't properly set your diopter.

Now, what is a diopter?

A diopter is a little focus knob on the little piece of glass that lets you look through here,

and you can actually focus this to fit your eyes.

And that's really, really important cuz you wanna see a nice, sharp view through your view finder.

So that's really, really important.

Now, there's a knob that let's you change this.

And it's on a different place on every single camera, every make a model so

whether you have a Nikon or a Canon or a Sony, or Pentax, or Olympus, or a Fuji.

Luckily, they're all in different places.

Now, how do you know where it is on your camera?

Since this class is really gonna be, it depends on your make and model, here's what you want to do.

If you want to follow along with me on this class and get the most out of it, go to Google.

Download the manual, the pdf manual, for your camera, here's why.

Because when I mention diopter and you're like, well, I don't know where the diopter button is on mine,

cuz they are on a different place, every make and model.

You could go open up the pdf, cool thing about PDFs is, they have a find function.

So you open a PDF, you type in diopter, it shows you exactly where it is.

That's not what this trick is.

The trick is not that you need to fix your diopter and get it to fit your eyes.

The trick and the tip that I think that you need to know is, how to do it accurately because it's different than you might think.

So now, in this case, I'm using a Canon 5D Mark III,

the diopter button is on the right of the view finder, right?

It's just a little button right here.

Some of them, you have to pull them out.

There's all kinds of different ways, that's why you need to look at your manual for your particular camera.

But that's not the tip, here comes the tip.

To make sure that yours is really sharp and looks great for you, step one, go ahead and make it way out of focus.

I just move it crazy, like way, way out of focus.

You wanna start very out of focus.

Number two, is you're gonna hold the camera up to your eye, but then you're gonna hold the shutter button half way down.

Here's why.

When you're setting your diopter, you don't wanna focus on the scene of what's in front of you.

Let's say you're at a park, or you're outside, or you're in your house.

Don't focus on that.

Reason you're pushing the button halfway down, is to bring up the little readings, the little digital numbers and letters inside your camera.

Make those in focus and then everything will be in focus.

So for example, I want to set my diopter.

I'm gonna press the shutter button halfway down.

Yep, I can see all my numbers.

I'm gonna make sure that F5.6, the numbers 5.6, are deadly sharp.

So I'm just gonna go in here, and right, ooh there.

That is super crazy sharp.

All right, so now let me, yeah.

Now that that's set, the whole thing's set correctly.

Once those numbers look good to you, the rest is gonna look great too.

It's kind of an important thing to get your eye on right on the money.

So that's why I thought we'd start with this one, kinda ease you into this.

Really easy thing but it's really important, and if you set it right by looking at the numbers, it's gonna be sharp as a tack.

And if you see it sharp, you're chances of getting it sharp go up by a whole bunch.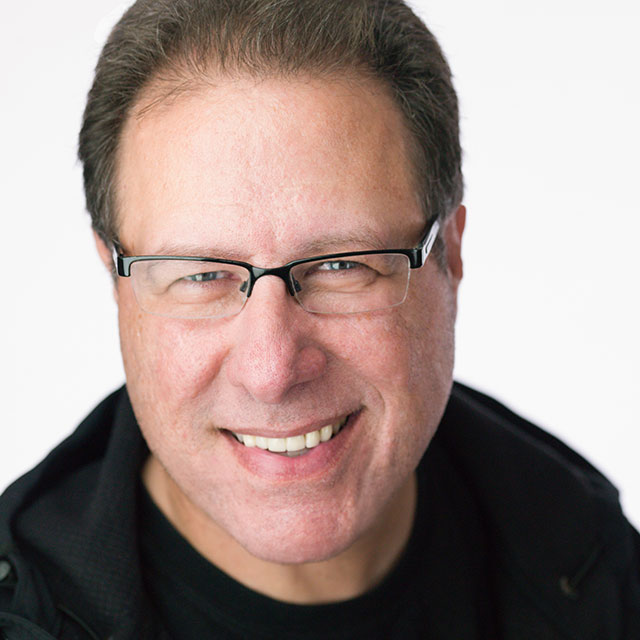 Scott Kelby
Scott is the President and CEO of KelbyOne, is also the original "Photoshop Guy", is the editor and publisher of Photoshop User Magazine, Conference Technical Chair for the Photoshop World Conference, Training Director and instructor for KelbyOne Live Seminars, and author of a string of bestselling technology and photography books.