Become a Member for Only $9.99/mo to Watch


Trailblazers: Powerful Women of Photography the Sharon Farmer Interview
Watch Trailblazers: Powerful Women of Photography the Sharon Farmer Interview
Sharon Farmer's interest in pursuing photography was sparked by a visit to darkroom while in college. This would lead her down a path to becoming a photographer for the White House in 1993, where she eventually became the Director of White House Photography in 1999, and the first African American and first woman to fill that role. Prior to her time at the White House, Sharon began her career as a freelance photographer and went on to work for the Associated Press, the Washington Post, and the Smithsonian Institute, to name a few, where she covered news, politics, and cultural events. Sharon's photography has been exhibited in museums across the USA. Her tenacity and perceverance, as well as her warmth and her intelligence, is an inspiration to us all. watch course
Lesson 1 : On Getting Started
Lesson 2 : On Overcoming Challenges
Sharon Farmer | Celebrated Photojournalist for Top Newspapers & Magazines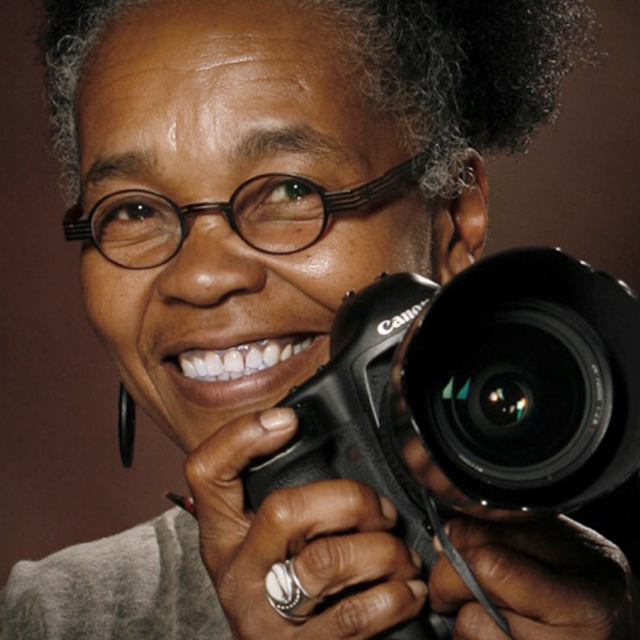 Sharon Farmer has been a professional photojournalist and exhibition photographer for more than 40 years, shooting news stories, political campaigns, cultural events, conferences, and portraits. In her career she has worked as an assignment editor for the Associated Press, the campaign photographer for Sen. John Kerry's presidential election campaign, and the Director of the White House Photography Office from 1999-2001.
What Our Members Have to Say
Get This Course and More with Our
Plus Membership

— Pay Only $9.99/Mo
This is for people that are ready to move from individual tutorials to full blown courses from world‑class instructors. Beyond the 300+ courses, the Plus plan offers guided learning to help you get the most out of your education and start getting results right way.
or save 20% with our annual $96 plan