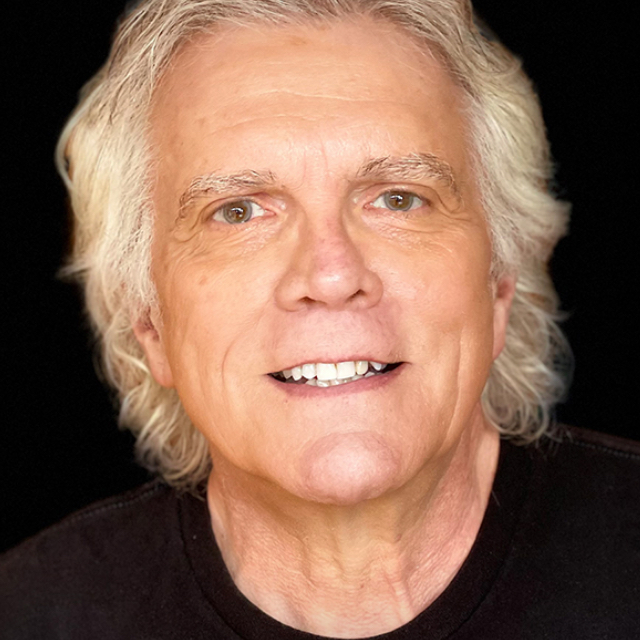 The Canon EOS 5D and 5D Mark II
Lesson 1: Introduction
Published: June 2009
with Rick Sammon
Duration: 1 hour 42 minutes
About Course
Photographer and instructor Rick Sammon takes you on a tour of the Canon 5D and 5D Mark II digital SLR cameras.

DISCUSS

Have a question or comment about this course? Join the conversation today!

Discuss this Course

No materials available for this course

Hey!

I'm Rick Sammon thanks  so much for joining me here on kelbytraining.com.

I hope you learn

a lot and I hope you

have a lot of fun in

this class this class is

going to be on the Cannon

5D and the Cannon

5D Mark II.

Now both of this cameras

if you check them out they look

pretty much a like, they

have a lot of shared features,

and they have a lot

of individual features I'm going to tell you all about that.

Now this class is going

to be a lot more than

just a instruction manual like

this on video tape, I

mean how boring would that be?

I'm going to share a

lot of my favorite photographs with you.

I'm going to talk about the

features and benefits of both of this cameras OK.

I was in advertising for 10

years believe it or not

at Madison Avenue in a

suit and a tie, and now

I'm really doing what I want

to do but when I was

at the advertising agency I learned

you really need to talk a

bout the benefits in addition

to the features and that's what

we're going to talk about, but

speaking bout talking this is

what we're going to learn this

is what you're going to learn in this class.

You're going to get my recipe for

cooking digital photographs, get it

recipe cooking well you know what I though it was kind funny.

I'm going to share with you

my Digital SLR must know

information, you are watching this class

because you want to know

about your camera sure you

want to know about photography, and how to take great pictures.

How to turn your snap shots into great

shots but there really is

some Digital sLR must know

information that's right you really must know.

We're really going to talk a bout

the share and exclusive features of

both cameras I'm going to

give you a complete camera

tour of both cameras and as

I said before we're going to

talk about photography and flash

photography and much, much

more, and here's the really cool thing.

At the end of this class,

in less time that you

can name all the great

instructors and kelbytraining.com take a

look at this shot you're going to

be able to take apart the

camera and put it back

together, I'm only

kidding but here's the schematic

of the camera, this camera is

really built to help you

turn your snap shots into really great shots.

Speaking of some photography tips

here's one one of my favorites

this is the cover of

my book Rick Sams Digital

Photography Secrets and if

you notice the lighting on this

picture the lighting is

coming from about 11 o'clock

on this module believe it

or not I only use

one light to take this

picture the Renaissance painters

use this same technique having

light illuminating the subject

at about 11 o'clock so

when you're taking a picture by

window light if you're setting

up a light in the studio believe

it or not the main light in

the studio is just set up like this.

You'll get resonance type of

lighting, and look at this

next slide, look at that boy in that picture is on the right.

Look at how flat that is,

it's trying to be as

funny as Scott Kelby on

my training videos here.

Here is another example on the

series side another example

of this Rembrandt type of

lighting with the light coming

in from about 11 o'clock

it's a very simple tip but it's a great tip.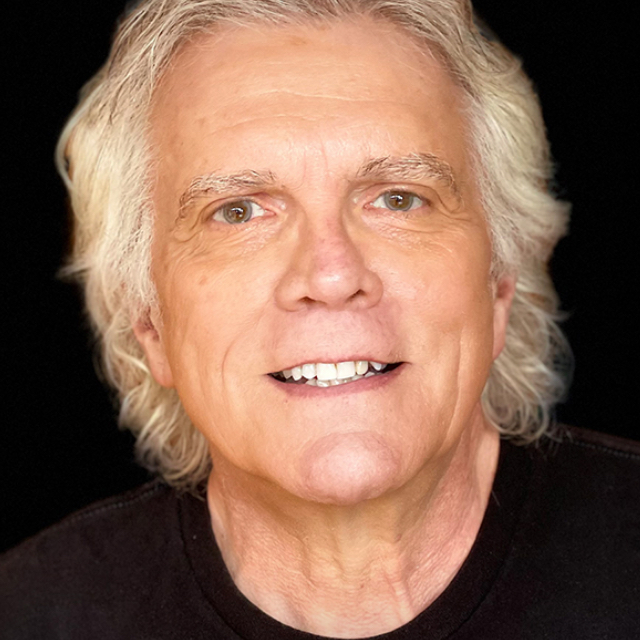 Rick Sammon
Canon Explorer of Light and award-winning photographer Rick Sammon loves his day job. A tireless, prolific and inspirational image-maker, Rick, called by some "The Godfather of Photography," is one of the most active photographers on the planet – dividing his time between creating images, giving seminars, developing on-line classes for KelbyOne, leading photo workshops, and making personal appearances. Rick's enthusiasm for digital imaging is contagious. He is a man on a mission – a mission to make digital photography fun, creative, exciting and rewarding for others. Rick's latest (and 36th) book is Creative Visualization for Photographers. With nearly 40 years of experience, this self-taught photographer has many accomplishments – and many more anticipated for the road ahead. As Rick suggests, "When you are through changing, you are through." See www.ricksammon.com for more information. Rick can be contacted at mailto:ricksammon@me.com