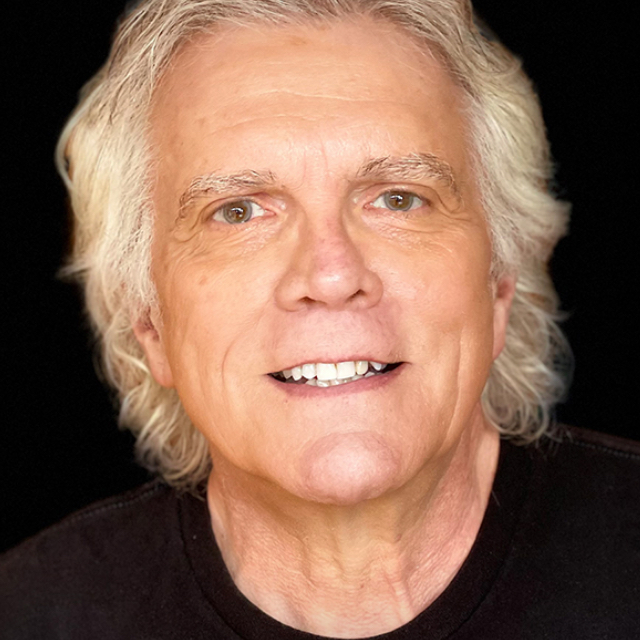 The Art of Photography: The Specialty of Not Specializing
Lesson 1: On Having a Plan
Published: April 2013
with Rick Sammon
About Course
Join Mia McCormick for a fun and inspirational conversation with photographer and author Rick Sammon. Rick's positive attitude and love of photography has led him all over the world pursuing the life he's always wanted to live. If you can set your goals, create a plan, and never give up, you may just find you are doing the same.

DISCUSS

Have a question or comment about this course? Join the conversation today!

Discuss this Course

No materials available for this course

Hello everyone.

I'm Mia and today we're

sitting down with a man affectionately

know as the godfather of photography,

Rick Salmon.

Now he's a Canon explorer of

light, in Wescot top pro,

and a Wexler Elite photographer.

Thanks for joining us.

Thanks for having me.

I'm really looking forward.

All the way down from New York and it's freezing today.

It's cold here but I always

feel so warm when I come to the Kelby group.

Exactly, we try to make it warm and vibrant here.

Let's start with your beginnings in photography.

I know it wasn't your first love.

Right?

Well music.

I've always loved music but

when I was a kid, my

father and mother developed pictures in the basement.

My fathers the director of the

show, remember Person to Person with Edwood R Murrow?

my father was the director of that show.

So he would go to Marilyn Monroe's

house and take the stills, bring

the pictures back, develop them in

the basement develop these pictures in the basement.

So he knew when he went

back to work where they would put the cameras and the lights and everything.

And this is way before digital.

This is in the 50s.

So I got into photography early but I also love music.

And I still play music today like Scott Kelby.

And there's a lot of parallels, I

think, between music and photography.

One of which I think they both keep me young.

You know Trey [xx] calls me

the godfather of photography.

And that's kind of stuck.

But at my age 62,

I think I'm one of the

oldest Kelby instructors but I

think the photography and the music really keeps you young.

Wow!

What kind of subjects did

you find yourself drawn to in the beginning?

Well, I always loved people, I

think I give for Canon almost

more seminars and workshops than

maybe half the Canon

[xx] because I love

people what I love

about photography is the people,

getting that interaction going with people.

 And really is it always their face, their front?

It's the face it's their

face, I was in this

village in Africa in Kenya,

this Maasai village and I'm

walking around and I see

this woman there with this

face, I have to get

a picture of her so actually here is the picture right here.

 So what I want to

do is I want to isolate the

subject from all this distracting

stuff going around, so what

I did is I put one

of the workshop students in front

of this hut here, so we have the nice black background.

 I did my test right so

when I asked a little girl to

come in through the guide, I

always work with the guide so it

just has to become like snapshot,

it has to become point and

shoot photography when you're photographing,

the last thing you want to

do is waste the subject's time.

 So I roll my setting

setup, asked the little girl to

come in through guide, got the

shot and if you look

at this picture and this is

what I like about this picture,

in addition to the color and

the dress and everything is the

eyes are looking right at the

camera and when it

comes to people photography, I feel

if the eyes aren't well lit,

if the eyes aren't in focus,

I feel as though you've missed the shot.

However if Francis Ford Coppola

was here he would say, well

Rick that's a pretty good idea

but in the God father I

use top lighting so the

viewers of the film couldn't

see into the subject size

in many cases to create a sense of mystery.

So it's really all subjective.

It's about the mood, every picture

you take is really about the mood.

I know you travel a

lot, you find yourself drawn to [xx] people in the lands are dry.

Yes.

That's why I love going to

Thailand, Cambodia, Louse, The monks.

For me, after doing these

for a while it's not so

much the techmical thing is

letting these strangers in strange

lands, I'm in their

lives for a couple of

seconds and getting them to

accept me, like me or

accept me for just a couple of minutes.

That's the challenge of photography

and I think photographers need

challenges and I think

the more challenges you have the

more you challenge yourself the better

you'll get at photography so it is a challenge.

I've gone to these places but look at the reward.

No challenge, no reward.

Let's talk about some of your

challenges earlier on, you started

shooting underwater photography right, for

20 years that's all I did,

and talk about being in the

right place at the right

time, and there's a

lot of being in the right places

at the right time stories but the

thing is for all photographers listen

to this, you have to have your

radar out there all the time.

You have to be looking for opportunities.

I used to be the editor of this magazine called Studio Photography.

One day I wake up,

I have a back pain and

I really don't want to

go on this trip to Texas to

interview this, it's a Photo lab, right?

How boring could that be.

This is in the late 70s,

the photo lab, I had

to talk about silver recovery and how they process pictures.

I really didn't want to do the trip.

However the boss says, Simon

you have to go on the trip,

so I go on the trip,

I write the story about

the lab, the guy, the owner

of the lab loves the story,

turns out he is the

head, he's a president of this

marine conversation organisation, called Seaden[sp?]

International.

He said, 'I'd like you to be the editor of the newsletter. '

I said, 'what do I have to do? ',

says you have to learn how

to scuba dive, you have

to learn how to take underwater pictures

and we want you to produce the newsletter.

I said sure.

So for 20 years, in my

spare time, because I used

to work at the same time at this advertising agency.

Heading them North PR account.

Which I had no experience for also.

I travel all around the

world, photographing under water

and that's how I actually got into photographing the people.

I go  to Indonesia, I go to school in Indonesia.

So having your radar out there,

there's so many opportunities out there,

you just have to have your radar,

you have your list you must be willing

to take the chance like scuba

dive under water, sure I'll

do it, take a chance.

So you started out with

music in Batley and then you were an editor of a newsletter.

 When did you feel like

your images started to define you as a photographer?

Right, well I got married

in 1975, then I got, I

was hired as as an editor of this magazine Studio Photography.

After coming out of Batley College of music, the Publisher just liked me.

And I think today, you've

to have experience to get a

job, back then you din't have to have experience.

So, when I was there,

then this advertising agency, they

got to know about me, and

they asked me to head them

North PR account, for 10

years Everyday I went

I though I'd get fired, so this

was 1980-1990 but we are

in 1985 I knew I wanted to get out.

I knew I wanted to play, I wanted to be a travel photographer.

So I read this book Real Magic,

by Dr. Wayne Dyer and it

sounds really far out, but he

says if you start living the

life you want to live,

that can become your life, so

I would go on vacation from

the advertising agency where I

to wear a three pieces back then,

a tie and a shinny shoes, right?

I would go out on vacation one

week, whatever I play travel

photography, go to Africa, next

year I'd go two play

travel photographer, next year, three

weeks I'd go and play travel

photographer somewhere else, then the

next year I went out

four weeks I played  travel

photographer, I came back got fired, but I had

a plan because I took

too much vacation, but I had

a plan to break out on

my own, and I think

in life you have to

have a plan, if

you don't set a goal, I'm

really big on setting goals, I

tell my son, shoot for

the stars, if you shoot

for the stars and hit the

moon, and then throw in something, right?

Right  So you have to have a goal.

I left there in

1990 and read 36

books, I forget and I

have a lot of apps

and you just have to take chances that's it.

A lot of people are afraid to take chances.

Yeah you say get your work out there, right?

And it's that part of taking

chances, a lot of people

kind of keep it especially in the beginning close to their test.

Right, you definitely have to get your work out there.

I tell photographers your work

does you zero good sitting

on your hard drive and of course

your back up hard drive or

in the cloud now right, you have to get your work out there.

A lot of people, I'm not going

to put a high risk picture on

the web, someone is going to steal it or see on site.

You can't enter the site without

a penalty and if you steal

a picture $250 fine.

If I go on a set

like that I'm thinking about

what kind of person is this,

but you have to get your work out there.

I"d like to

give you an example, there was going

to be an exhibit at a

local Unitarian church in Cloudland

Hudson, New York where I live.

I'm working on all those international

projects going to Africa, going

to Indonesia and say well

if I make a couple

of prints I'm going to

have to make archival prints which take

some time to do, I'm going

to have to sign them, I going

to have to make an archival mark,

I'm going to have to make an archival frame.

It's a lot of work for local exhibit in a local unity basement.

The musty basement no less

of the local humanitarian church,

well they use the magica word please,

I'm just going to make some prints put

them up there After the

exhibit I open the local

paper you probably get them

down here in Altimore Florida, it's

like not a penny

saver, but just like a local

paper, we call it the Gazette,

75 cents has a crime

bloater in there the local

sports, so this woman

writes about the pictures something

nice he says about my two

butterflies pictures OK, I

figure she is so nice, took

time to single out my

pictures after the exhibit

I'll bring the pictures to her

house, so I take the

pictures and bring them to

her house we having tissues as thank you.

What are you going to do?

This is the book that

resulted for my year,

talk about getting focus and setting

goals, for one year this is all I did.

This is just photographed butterflies

while we were around the world,

went to Mexico where they

have the Yoga wintering of monarch

migration with like 30 million butterflies.

So anyway this is

what she wrote about my pictures

and this is who she is.

She says, this is no

local paper and I subsequently

use the quote on the

back of my book, she says

for the size of vision, some

shoes, textures and colors and

the shear wonder this finely detailed

description of butterflies are awakening

us I think Rick Sammons

photographs are wonderful, pretty nice,

this why he gets the press,

so this who she is, Maria

Morris Hamburg curator of

the Metropolitan museum back in

New Yory city.

Wow.

I learnt so much from my parents.

My mother, when I was young

said, Rick actually they

call me Dick, I changed my

name to Ricky, that's a

whole another story, you

never know who's watching, right and you never know.

If I didn't have my work

out there, and believe me

I use this quote in all

the PR material and I use it on [xx].

It helped tremendously with sales, but

talk about, you never know who's

watching when you put

something up on the web,

put something on your blog, on Google+, Facebook, Twitter.

You never know who's watching.

You could have someone [xx] that's

nice or, this happened

to me, I had guys say hey Rick I like your style.

I want to come out and workshop with you.

I said great, guy says, actually

it happened twice, the guy

says I want to go

on, they want to

go on private workshops with me.

I said cool, I said where do you want to go?

First time I said Mongolia, second

time I said Africa, they took

me on private workshops because they

saw my stuff out there.

So you have to get your work you've to think about this all the time, you never know who is watching.

So getting you work there, you've to think about this all the time, you never know who's watching.

So get your work out there

that's definitely one thing that

people should remember and then what

about everybody I talk

to kind of talks about finding a

style and fitting into

a style and only having

kind of one way that you set yourself apart other people.

But if you look at your photo

galleries they doesn't really

seem to be a style that emerges specifically.

Right, I tell people that it

sounds kind of funny but it's

some setup I tell people

that my specialty is

not specializing, because I

do people, I do wildlife, I

do under water, I do

landscape, I do all

these HDR, I do studio

lighting, I do outdoor lighting.

I tried to do it all

and I think in today's economy, I

think not specializing is a

good idea, now if you

want to be a food photographer, specialize

in that but do all the things.

If you are good at food photography, you're good at close up photography.

If you're good at food photography you are probably good at butterfly photography.

So I think not specializing is important.

Same thing with your investments, I

don't know any six, actually, before

I get to that, every photographer I

know successful photographer is

a good business person, right?

Right And speaking of business

people you are kind

of going to have all your stock in like Apple, right?

You have to diversify in

your investments and I think

it's the same thing with your

photography, I think diversifying

 just opens up a special

gain in this very competitive market, opens up to like more customers.

I want to stop

you for just a moment and

talk about this images on the

screen here, because I love

the color and I using

the glass for the reflection, tell

me a little bit about your inspiration here.

Sure, that was taken in the

Kona valley, and I

really wish I had a behind

the scene shot of this because

I'm working Unicorn valley and

[xx] there are all this

people, it's a three to four day

event and people get to

dress up in all these beautiful costumes,

behind the scenes shot which

shows me and fifty

other photographers trying to get

the shot that I'm setting up

here, thing is there's

a big difference between taking a

picture and making a

picture, and one of the things

that I like to do on my

workshops, is I like

to encourage the people to make

pictures, I could have taken

a nice picture of her right,

she's walking around Venice with

the buildings with the

canals in the background but

I isolated her against the

relatively plain backgrond and then

to get this reflection perfect it

probably took me about 15

minutes because I'm using

a flash and I

want to get the reflection right, I

want to get the flask, you could

see a little catch light in the

subject's eyes and that's

from the flesh, I'm working

hard at making the picture

and I'm thanking you so

much for liking the picture but

if I took just a shot of

her, you've seen a

thousand shots like that so

a big difference between taking the

picture and making a picture

and what inspired me, like I

said it's usually the

face but it is mask here

and the colors, I compose

for colors sometimes, I have a

class here on Kelby training

position one of the

things I talked about is composing

for color, look at that

color, it's a source of It's beautiful Thanks.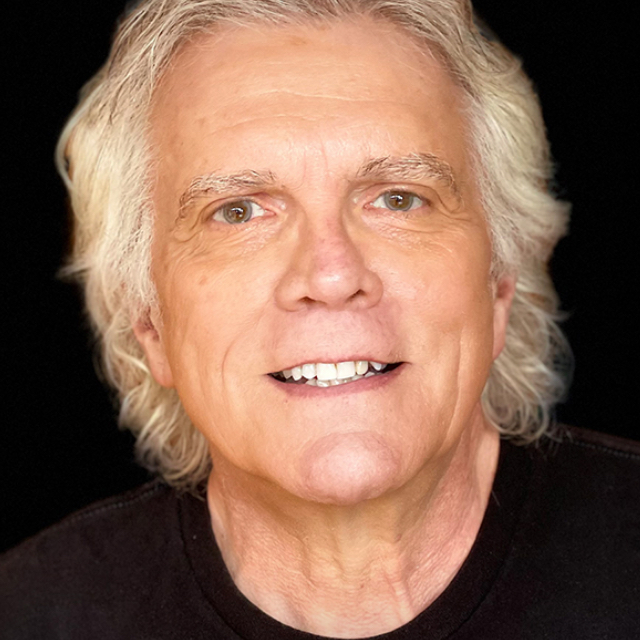 Rick Sammon
Canon Explorer of Light and award-winning photographer Rick Sammon loves his day job. A tireless, prolific and inspirational image-maker, Rick, called by some "The Godfather of Photography," is one of the most active photographers on the planet – dividing his time between creating images, giving seminars, developing on-line classes for KelbyOne, leading photo workshops, and making personal appearances. Rick's enthusiasm for digital imaging is contagious. He is a man on a mission – a mission to make digital photography fun, creative, exciting and rewarding for others. Rick's latest (and 36th) book is Creative Visualization for Photographers. With nearly 40 years of experience, this self-taught photographer has many accomplishments – and many more anticipated for the road ahead. As Rick suggests, "When you are through changing, you are through." See www.ricksammon.com for more information. Rick can be contacted at mailto:ricksammon@me.com