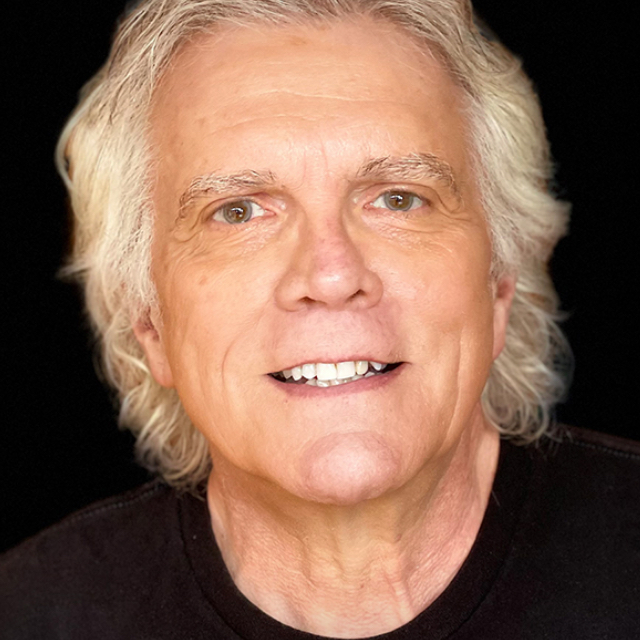 How to Stay Motivated in Photography
Lesson 1: Steal
Published: October 2015
with Rick Sammon
Duration: 1 hour 28 minutes
About Course
We all need motivation from time to time, because if you're not motivated you're not going to get out to get the picture. Join Rick Sammon to get motivated and stay inspired. In this class Rick shares his top ten techniques for getting inspired and staying motivated. From finding new sources of inspiration to staying healthy and seeing the world, Rick provides and engaging set of tasks and resources you can start using today. This presentation was given in front of a live studio audience and includes a question and answer session at the end.

DISCUSS

Have a question or comment about this course? Join the conversation today!

Discuss this Course

No materials available for this course

Hey everyone, thank you so

much for coming to my

presentation today on how

to get motivated and how to stay inspired.

You know I have 11 classes on

Kelby One, they are all

technical classes. But this

is a motivational class, because

I think we all need

and that includes me, we all

need motivation from time to

time. So before we got

going here, I did ask

some people in the audience, so why are you here?

And some people said they were

stuck. So I what I said

is, you've come to the

right place. I've been

teaching photography for a long

time, actually I think I

am one of the oldest Kelby instructors.

So what I try to do at

this point in my life, is

I try to give back. I

try to inspire people, I try to motivate people.

So, I think when you

leave here, you'll be

a little more motivated, you'll

be a little more inspired, and the

viewers at home or in the

office or in the airplane

wherever they are watching this,

I hope they are inspired too.

And this is why I put together

this presentation. You could

have the best gear on

the planet. You could have like

all the lenses. All the

expensive lenses, the highest

definition cameras. You could

be more skilled at

Photoshop than Scott Kelby, which would be

a little hard to do

or Julian Cass, but you could

have all this knowledge where you

could take a snap shot like

this and make some adjustments, so I'm

using a camera RAW here,

turn it into a much

more creative picture. You could

have all this knowledge. But

if you are not motivated, and I

feel this about myself, if I'm

not motivated, if I'm not

inspired, I'm not going to

get up at all dark

thirty, which is like 3:30

in the morning in Tanzania,

a drive an hour and

a half just to get this

picture of the sunrise, where

the sun is just peaking over

the horizon. I really wanted

to get this picture. And

I think as a photographer, we

have to to fall, as photographers, we have to fall in

love with the subjects. Now I don't

say that romantically. I say that

artistically and

emotionally. I love

this picture. It's one of

my favorite pictures. It's a pretty simple shot, but

it has emotion. And I am going to talk about that in this presentation. That's really for

me, the most important thing when it comes to a photograph. It's not about

the F stop, right. I teach workshops. I hear this question I get asked

all the time. Hey

Rick, what's your F stop? And

what I say is, I say what's your

creative vision? What do you

want to say? We're

talking with our C about this before we

got going. What do you

want to say with your pictures,

what emotion do you

want to be, convey? So

that's what I go for in

my pictures. And if we're

not inspired, we're not going

to travel like almost two days to go to a place like Mongolia

and get a shot like this.

This is kind of cool actually. Once

a year, 500 soldiers from

the real Mongolian Army, put on

this show. This is Genghis Khan revival show,

and they come charging over the field, talk about emotion.

So it was nice and dusty

here, we saw the kiss and that created the mood of this scene.

And when it comes

down to it, again it's

the mood, it's the feeling, it's

the emotion, that's the most

important part of a

photograph. And wildlife pictures

can have emotion too and

you have to be motivated and you have to be inspired.

Here's this lioness and

her cute cubs. If you

want interesting wildlife pictures by

the way, back light is beautiful.

You have to expose for the

highlights, but we track

this lioness and the cubs

across the Masai Mara, in

the early morning for maybe 45

minutes, until I got

the right shot. And while I'm

in the vehicle and the guide in

the safari vehicle driver

kept moving the car, so these

guys were coming at us for 45 minutes.

So it's a passion. You have

to have a lot of patience.

You have to say, I'll do anything to get the shot.

And here's another shot from this same trip.

Just a quick tip here. When

you see, I know I said

it's not going to be a technical

seminar, but when you see

eye to eye, and when

you shoot eye to eye, the

person looking at the photograph

can relate more towards the subject.

So I'm getting down as low as

possible, so I'm seeing eye to eye.

Separation is also important and cropping.

I crop almost all my pictures,

and when I send the pictures

or fold it to

one of my book publishers, this is

what I say. I say, crop

my pictures and you're a

dead man, even if it's

a woman, with a little

happy face there after it meaning, I

don't want anyone to touch the

cropping on my pictures. And

I think you really

want to

feel the same way, because cropping

does give us an extra

chance and a second chance at

composition. And why I

have boring to stuff up

here and why I have boring

stuff down on the

bottom. Some people are

against cropping, I crop

that all the time. So let's

get to my top 10

techniques for getting inspired, they're

lessons. And they are

steal, share, search, join,

learn, change, travel, enjoy, look

and walk. So I went

through this kind of fast, but

I'm going to go through these in

detail. Because these are

things that I found that really

help me stay motivated and

get inspired. When I

show this slide, when I'm giving a presentation,

people usually laugh. Steal, like

Rick, you're talking about stealing? Well,

when I say steal, I say

borrow. It's really borrowing,

but steal it's a little more

attractive, right, it's a little more noble, right? You

want steal like an artist.

And if we study the work of

the master painters, man oh

man can we learn a

lot from the master

painters. Because what were they masters of?

Masters a lot of things

composition, but they were

masters of light. They

were masters of composition. So

here's Vermeer's painting,

the girl with the pearl earring. I

am sure some of you guys

have seen the movie the

girl with the pearl earring. May

be some of you have seen the

painting, it's been on

exhibit, throughout the the United

States recently touring.

And there's a great movie that you

may want to check out, it's called

Tim's Vermeer. Tim's Vermeer is produced

actually by Penn and Teller,

and this guy Tim

had a few bucks. He figured

out how Vermeer, was able

to create paintings like no

other paintings of that time.

Paintings that captured the detail

that we could see like in our

RAW files, even our HDR

files. So Tim's Vermeer.

But anyway, what

I wanted to do is,

I wanted to see if I

could take a similar type

picture. So I

don't have a studio. I just

set up a Westcott Apollo softbox here, kind

of speed light piece of

12 dollars a background painted

to my bookshelf there,

pinned at the top so my wife wouldn't get mad. So I

created in my studio, my

photograph of the girl

with the pearl earring. And it's

a one light photograph as you see here.

My friend Frank Doorhof, a great

KelbyOne instructor like all the

instructors, has a great

saying. It's kind of funny

but it rings is true. And

the same as this. If you

think you need two lights, use

one light. If you

think you need three lights, use

one light. So it's kind

of funny, but you can

do so much with one

light. So what I try

to do is a lot of

things. I try to get the shadows

similar to this Vermeer's painting,

and I try to get the

catch light in exactly

the same position as Vermeer.

Catch light is so important

when it comes to portraits. It

makes the subjects eyes come alive.

There's something else about this

photograph here and Vermeer's

painting here. And it's

called pupillometrics. Anyone here ever hear the term pupillometrics?

My guess is no.

What pupillometrics is, is

this. And those of you

are into portraiture, will find this interesting.

Pupillometrics is the

study of how, the size

of the subject's pupil affects how we like the photograph.

So you could say here, you could

see better than the little painting,

you could see how wide, how inviting,

how opened her pupils are.

That invites the subject, the

viewer of the photograph, more

into the scene than the

pupil's closed down well.

Which is why, studio photographers like

to use speed lights, like

to use strobes. Because they

go off at like a ten thousandth

of a second and the pupil

doesn't have time to close down.

If you're using constant lights, the pupil's going to close down.

So it's the little things like this

that can make the difference between

a snapshot and a great shot.

So anyway, I had a lot

of fun doing this. So your

assignment, I want everyone

in this room and everyone at home to try this assignment.

Try recreating the work of

the masters. And I

don't make a lot of promises

on my workshops or in my

seminars, but this is one of them.

I promise you that'll make

you a better photographer. Because

you'll look at light differently. And

when you think about it, light

is the main element in every photograph.

You break that down and what

do we have? Shadows and highlights.

So you have the main element,

and you have the two sub elements.

So we have to learn how to see the light.

Light illuminates, shadows define.

Shadows are the soul of

the picture. Shadows are your

friend. And as another

great Kelby One instructor Joe

McNally says, if you

want an interesting portrait,

don't light the whole subject.

Now if you want a high key shot

with no shadows, that's

okay too. But I think

what makes this picture and the

painting beautiful is the shadows.

So, I would like

everyone everyone to download this book.

It is a PDF book.

You could read it in about

20 minutes, I see some people taking notes, that's cool.

It is called Steal Like

An Artist, which gave me the

idea for stealing rather than

just borrowing and looking at

the work of the master painters.

Steal Like An Artist. You

can read in 20 minutes. It's

my favorite book on

getting motivated, because we

can learn again so much, from

these master painters. And check

out this quote at bottom. It's

in the book. There's a lot

of great quotes in the book.

And it's from

Salvador Dali, those who do

not want to imitate anything, produce nothing.

So the idea is follow,

I play guitar, I listen to Santana.

I don't play the

solos like Santana, but I

try to emulate that, at

least Eric Clapton,

I try to play the solos like

that. So if by

learning from other people, same

thing with cooking, same thing with

any art, we try to

do what other people are

doing and this is a great way

to get motivated and get inspired.

Here is another example. This

is Rembrandt. Rembrandt's old soldier,

this is a painting, and

this is my neighbour here, this is

called a gorget, this is something that you

are learning today, soldiers used to

wear this, don't want to put it on

my mic, to protect

their necks. We got a

beret, all this stuff

online, got a feather,

set it up in the same office

and I gather a similar, of course

it's not the same and maybe

it doesn't have that exact Rembrandt

lighting. True Rembrandt

lighting it has this, not

all these pictures have it by

the way, but a lot

do. This triangle of

light on the dark side of

the subject's face. So I

don't have it there, but I had

a lot of fun doing it. And

here's another example, Monet's

girl combing her hair, taken

in my studio. So I

was on this kick for a while

trying to recreate the work

of the masters, and let

me tell you something, I learned

a lot about lighting. And then

we could also do this when

it comes to landscape photography by

following the work of the

masters. Here's Ansel Adams picture

taken in monument valley, of

the two mittens. They call the

two mittens by the

way because, the rock formation looks

like two mittens. So here's

his shot, and I was

definitely channeling him when I took my picture.

His picture was taken in

bright sunlight, I waited till

after the sun went down

for a softer picture.

Before we were talking about critiques before

we get going in here. And

constructive criticism, and when

it comes to your photography, it's

all subjective. Like this

is harsh light, that tells

one story, the softer light

tells a different story. So

it's all about the light. So

in addition to getting motivated

and staying inspired in this

talk, just remember that

it's really all about

the light, because light helps you

tell your story.

However, there's a big

difference. There's a big

difference between stealing and borrowing.

If you're going to borrow, like

I did here, you always

want to give credit,

where credit

is due. If you

don't do that, there's some people

out there who take credit

for, and I have

a bunch of stories that I'm

not going to share right now, but

they take credit for the work

of others, and you get

caught like that on the

web. That's not really

why you should do it, you

should do it because you shouldn't

do it. Your mother told

you, don't steal. But if

you do borrow, definitely give

credit where credit is due.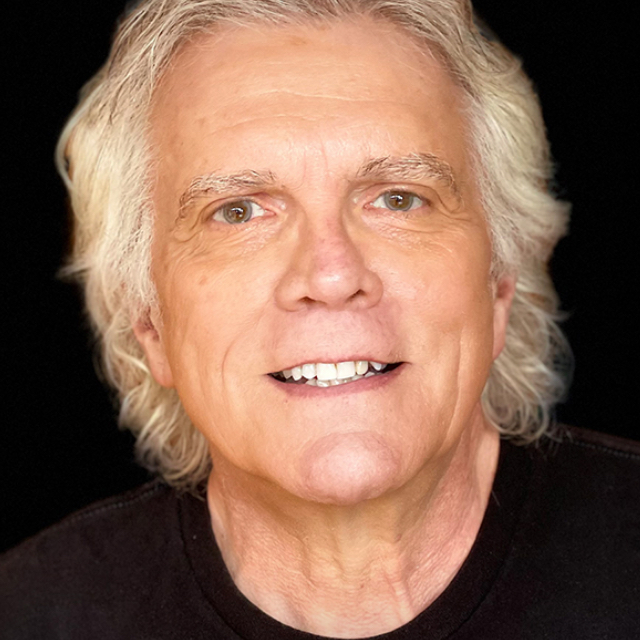 Rick Sammon
Canon Explorer of Light and award-winning photographer Rick Sammon loves his day job. A tireless, prolific and inspirational image-maker, Rick, called by some "The Godfather of Photography," is one of the most active photographers on the planet – dividing his time between creating images, giving seminars, developing on-line classes for KelbyOne, leading photo workshops, and making personal appearances. Rick's enthusiasm for digital imaging is contagious. He is a man on a mission – a mission to make digital photography fun, creative, exciting and rewarding for others. Rick's latest (and 36th) book is Creative Visualization for Photographers. With nearly 40 years of experience, this self-taught photographer has many accomplishments – and many more anticipated for the road ahead. As Rick suggests, "When you are through changing, you are through." See www.ricksammon.com for more information. Rick can be contacted at mailto:ricksammon@me.com