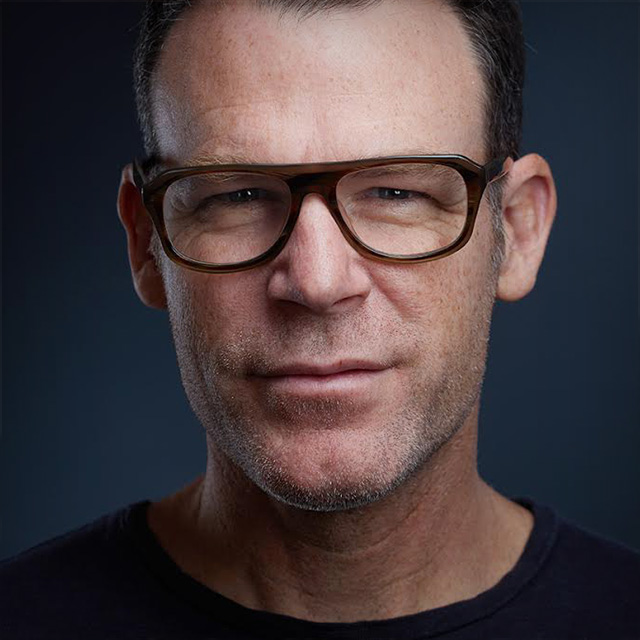 Mastering Headshot Photography
Lesson 1: Introduction
Published: February 2013
with Peter Hurley
Duration: 1 hour 39 minutes
About Course
Mastering Headshot Photography isn't about the technical aspects of lighting or gear, instead it's all about learning how to pull expression out of your subject. It all comes down to the communication between you and your subject, and you're the one responsible for making it happen. Join Peter in his studio while he works one-on-one with a variety of different subjects and teaches you his favorite tips and techniques for connecting with your clients, building their confidence in front of the camera, and bringing out authentic expression. This is a must-see course for any portrait photographer!

DISCUSS

Have a question or comment about this course? Join the conversation today!

Discuss this Course

No materials available for this course

So for me

like it's all about faces,

it's always been about faces, I've

always been a portrait photographer

and I've always been intrigued by

facial characteristics, and like

I said, I live in the

streets of New York and the

streets are busy and people

walk out you down the street

and it's like so cool to

see I have identical twin

daughters, and they look

completely different to me, the

human element of us looking

so varied is so

cool with all the

different ethnicity and different

shape of faces I'm just

intrigued by them that's why I'm a portrait shooter.

It doesn't matter about the

light either the camera, the makeup

or the beauty of the model, all

those things come into play, but

the icing on the cake is

the expression they've and I

don't use the S word,

smile, cheese, none of that,

stop doing it, why are you doing that.

Then the people who smile in

front of your camera on command

that smile sucks and you

know it, it's like this,

they do this, stop them from

doing that, don't that, tell them to stop doing that.

Is this right?

I'm like, 'Are my eyes okay?

Are my eyebrows okay?

No this is weird', and then

they're thinking it's weird and it

looks like this and then when

I say squint they go like

this, and then they

think is my mouth or my eyes are too squinty.

And they think they're judging it.

By the end of the session and

I've shown them through shooting

tether that this works,

this doesn't work, then they

feel more confident and they

go in and let go of

that, and then they go, 'Oh is

this right' this feels pretty

good, okay I'm going to

go with this, let's just let this

fly, I want them

to be comfortable doing anything in

this room and their

expressions aren't going to

come out if they're not

comfortable, so the comfort level is really important for me.

I call myself 90% therapist,

10% photographer when I'm shooting

for a reason, because it's

all about the communication with me and my subject.

I was in an airport

yesterday for three hours and

I sat there and I

was thinking about this course

and that I was writing down my

idea and I said, "You

know what I just want to look

down and watch people", and in

an airport when you're waiting

for a plane, nobody is going

anywhere so they're milling, get

in a place where people mill

and watch their faces, this is

the human stuff, this is

the human element, we want

people to behave like themselves.

You want to get their

personality infused into the

picture, no matter who you're shooting.

I think there is beauty in everybody

and I'm always trying

to find it, but I think

the real beauty comes from that

spontaneity in front of

the camera and the camera like visibility like the camera is not there.

What happens when they get

in front of cameras, and they look

into it nine times out of 10 people look out to lunch.

I call it out lunchlitis[sp?]

they look like this, and for

some reason uncertainty in humans

creates wide eyes.

So the pressure back

on our eyes go like this,

and they look like they're a deer and the head lights are out to lunch.

Once they get the juices

flowing then that's when

I go for the reactive stuff and

they usually have an idea that

I obviously want the jaw

line out, I don't want the

back like this or anything,

so I have to make they're

in the position, their hair is

not all over the place and

then I can go for the

reaction, but it all comes through the face.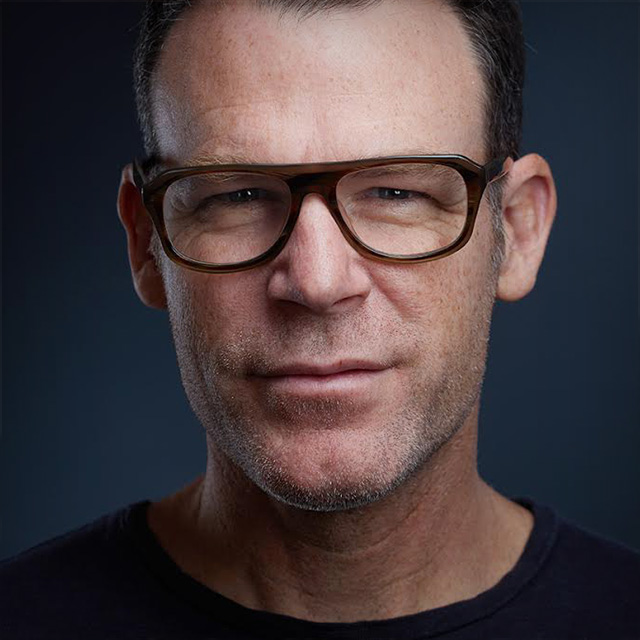 Peter Hurley
Peter is a New York and Los Angeles based photographer specializing in advertising and commercial work, including portraiture, fashion, beauty, editorial, actor's headshots, events and corporate photography. "Let me give you an idea of the round about way I picked up a camera and found a new love. It and most of my life revolve around the sport of sailing. In 1993 after graduating from Boston University I hadn't a clue as to what I was going to do with myself. That summer I was doing what I had done every summer since I can remember, racing sailboats. In August, I won a National Championship and decided to train for the 1996 Olympic Games in Atlanta. While training full time, a friend sent me to see a designer at Ralph Lauren, who was in search of real sailors to model in a Polo Sport advertising campaign. I had an incredible time and months later my picture was seen around the world. More importantly, I met a true friend and eventual mentor, Bruce Weber, who was the photographer on the shoot. Bruce continued to take pictures of me sailing and after failing to make the '96 US Sailing Team, I found myself in New York at the start of a new modeling career. Modeling led me into acting, but the dream of a gold medal still lingered in the back of my mind. After a few years, I dropped everything and decided to jump back in the boat and train for the Sydney '00 Games. It was during this time that Bruce encouraged me to start taking pictures of sailboats. My training paid off landing me a berth on the 2000 US Sailing Team. Shortly afterward, I took up the camera and while shooting a regatta I turned the camera on a fellow model/actor and friend of mine who had come along for the day. Those pictures ended up in his portfolio and created the outset of my new career. Since then my pictures have led me into advertising and my clients now include Levi's, Reebok, DKNY, Johnnie Walker and Axe Deodorant to name a few. I am continually growing as a photographer and I'm so glad that my crazy path has landed me here with a camera in hand. I would like to give a special thanks to Caggie Simonelli, Bruce Weber, and Josette Lata for making this possible." - Peter Hurley