Photoshop In-Depth: Mastering the Composition
Or become a member to get unlimited access to this course & over 800 others
Watch Photoshop In-Depth: Mastering the Composition
What are you really trying to say in your images? Join Pete Collins and Steve Gustafson as they explore the role of composition in your photography as a means to have a dialog between the photographer and the audience. Through the use of examples and discussion Pete and Steve delve into the importance of having all of the elements contained within the frame working together in support of the larger message you are trying to convey, why it is critical that your intention for making a photograph informs the creation of that photograph, and how you can influence a variety of factors at the moment of capture and in post-processing to enhance the strength of your message. Stick around for the bonus lessons at the end where Pete dives a little deeper into a couple of topics to help drive those points home.
Lesson 1 : Introduction
Lesson 2 : What Are You Trying to Say vs. What Is The Viewer Seeing
Lesson 3 : What is Your Subject?
Lesson 4 : Placement
Lesson 5 : 8 Factors That Can Attract or Distract: Part 1
Lesson 6 : 8 Factors That Can Attract or Distract: Part 2
Lesson 7 : Grammar
Lesson 8 : Capture Something Unique
Lesson 9 : Harmony
Lesson 10 : Boundaries Can Be Helpful
Lesson 11 : Editing For Your Message
Lesson 12 : Wrap Up
Lesson 13 : Bonus: Detail
Lesson 14 : Bonus: Position
Pete Collins | Photoshop Graphic Design & Illustration Educator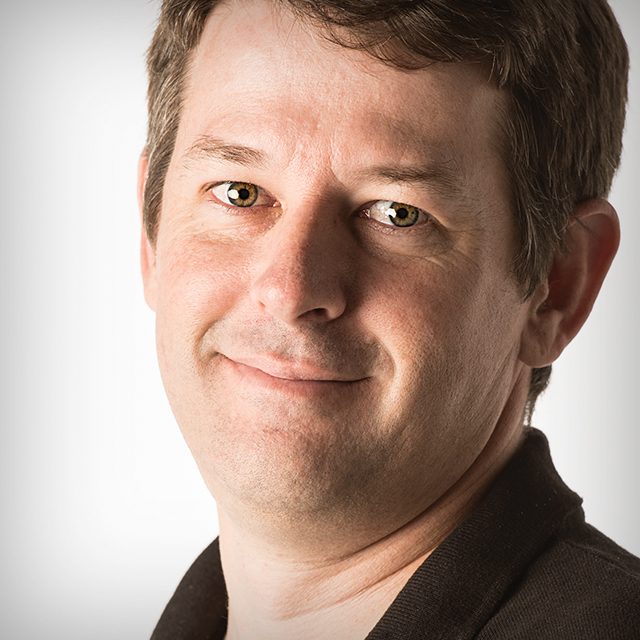 Pete Collins has a degree in art and loves photography, graphic design, and illustration. Having worked as a "Photoshop Guy" for KelbyOne, he is now a graphic designer at Infinity Insurance.
Other Courses with Pete Collins
---
Get This Course and More with Our
Plus Membership

— Pay Only $9.99/Mo
This is for people that are ready to move from individual tutorials to full blown courses from world‑class instructors. Beyond the 300+ courses, the Plus plan offers guided learning to help you get the most out of your education and start getting results right way.
or save 20% with our annual $96 plan