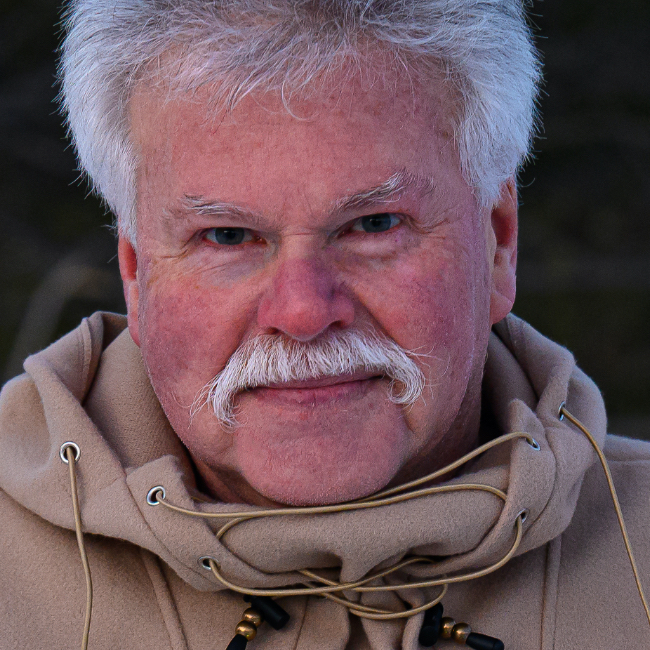 Romancing the Landscape Part 3: Ready for Anything
Lesson 1: Welcome to the Valley of the Gods
Published: July 2011
with Moose Peterson
Duration: 2 hours 46 minutes
About Course
When it comes to landscape photography, chances are you won't be able to control your environment. Unless you live in the area where you're shooting and can pick the perfect day, the light and conditions you have are the light and conditions you have. In the final installment of his three-part series, Moose explores the Valley of the Gods and shows you how to deal with whatever nature throws your way. Plus, his extra-long post processing session in lesson 12 is practically a class in and of itself.

DISCUSS

Have a question or comment about this course? Join the conversation today!

Discuss this Course

No materials available for this course

Hey folks we're

out here in this incredible

place, and you know what?

If it wasn't for

my wife Sharon doing what

she does so well, talking with

the locals, we wouldn't be here.

We wouldn't have found this spot.

That's a big part of this

whole dealing with Landscape

Photography is, finding the

location, and that's really very important.

Now We did come,

we, what I normally do

is I, go out and

look at books that have photographs of places I've never been to before.

Gives me an idea I kind

of look at him with the

kind of lighting time of day, looking

formations, kind of form

a rough plan in my

head let me get

the location, and this all brand new to us, we never been here before.

And we have a kind of

a main we kind of

go there, we do scouting, we

look at it, and then my

wife, well she does what she does so well.

She starts talking to people, she

talks to some of the locals

and then the neighbors and

she talked to a couple of

tourists this morning, at break

fast she was talking to these people

on, discussing on the incredible weather we had yesterday.

How we tried to escape it

and they said they come up to

here he said you

should come to the Valley

of the God's, you should go, you should check it out.

It's really quite spataculous and this

people, I mean

they did us a song, this

is just look behind me, it's just spectacular.

Now, one of the great things

about The Valley of the

Gods, what I'm telling you

right off the bat is the fact that

we got the place to ourselves.

And that's kind of an important

aspect of landscape photography, is

that feeling in yourself at

least we don't have a to explore,

to look, to ingest and then to capture.

We've got in the [xx]

we've got all the stuff for

picnics, we're going to

about to, could take a stop, have a picnic,

just stop, relax, cool breeze,

watch the clouds go by, do some maybe some timeless photography.

That is such an important

aspect in this whole thing,

because we feel that, and

you have the time to do that,

bringing that romance to the camera, is much easier.

So the moral of the story

is why you come to a

certain plan, man, have an

open mind, talk to people,

be friendly, find out information.

Keep in mind that while poeple

we will give you information that's, keep

could be like not ideal for you.

Could be in [xx] sometimes.

But then those times where either

people's eyes light up and

you can just tell for the whole [xx] they

are for real, and when the

guy said you need to

go to The Valley of the Gods,

he was 100% not only sincere, but dead on.

So we're going

to go and have a picnic now, we're going

to go and enjoy it, we're going to bring some images from it, but wow!

This is wow, you

could have named this place any better the Valley of the Gods.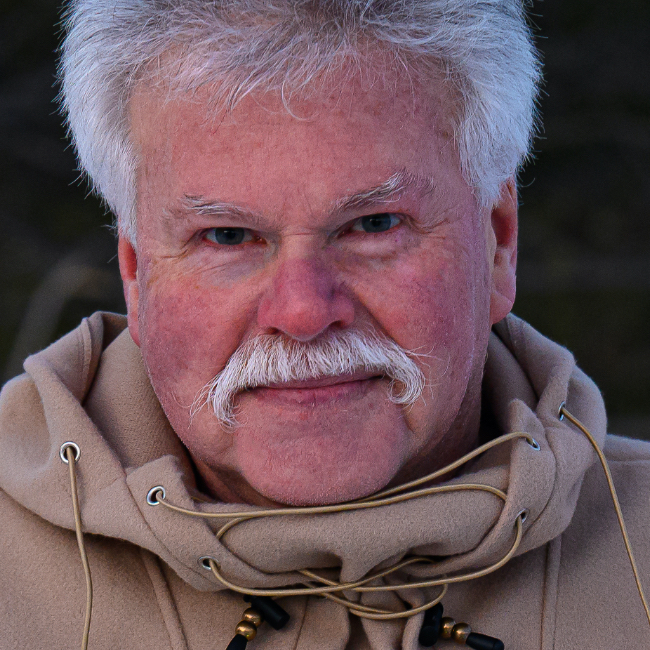 Moose Peterson
Moose's true passion has always been and remains photographing the life history of our endangered wildlife and wild places. Since 1981 he and his wife Sharon have dedicated their lives to this pursuit. Educating the public about our wild heritage is their hallmark. Moose's aviation photography has the same goal of preserving our aviation heritage and the freedoms they protect, pictorial and oral for future generations. Along the way Moose has been honored for his photographic passion: a Nikon Ambassador USA, Lexar Elite Photographer, recipient of the John Muir Conservation Award, Research Associate with the Endangered Species Recovery Program, just to name a few. He was part of Epson's Finish Strong ad campaign. Moose was the creative producer/photographer of his acclaimed film: Warbirds and The Men Who Flew Them. He shares his knowledge through his writing, being published in over 143 magazines worldwide, author of 28 books including his latest, Photographic FUNdamentals, Taking Flight and best seller Captured. He lectures across the country to thousands upon thousands of photographers every year. One of the original Nikon shooters to receive the D1 in 1999, Moose embraced this new technology, becoming the only wildlife photographer in the world to shoot strictly digital in the early years. While a beta site for all the major hardware and software manufacturers, Moose continues being a creative innovator of new techniques both behind the camera and the computer, which is the driving force behind his photography and goals.