Romancing the Landscape Part 3: Ready for Anything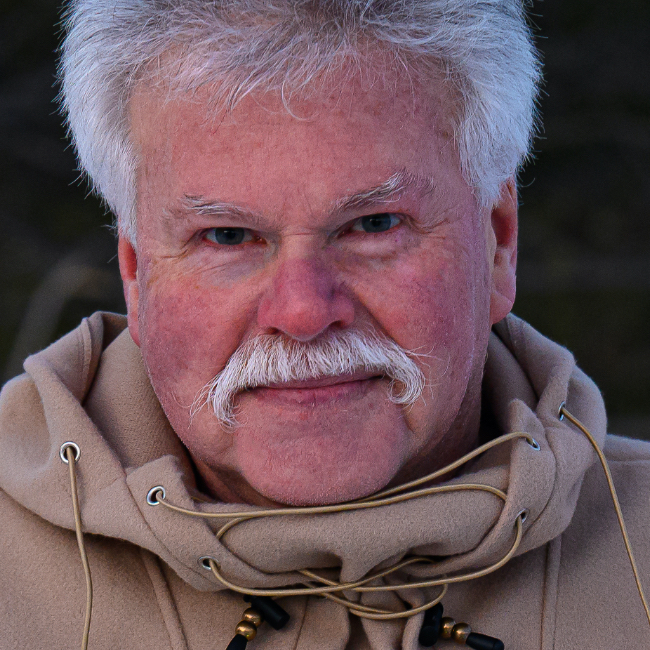 with Moose Peterson lessons:
13 Course Lessons
watched:
744 Member Views
Romancing the Landscape Part 3: Ready for Anything
with Moose Peterson
When it comes to landscape photography, chances are you won't be able to control your environment. Unless you live in the area where you're shooting and can pick the perfect day, the light and conditions you have are the light and conditions you have. In the final installment of his three-part series, Moose explores the Valley of the Gods and shows you how to deal with whatever nature throws your way. Plus, his extra-long post processing session in lesson 12 is practically a class in and of itself.
BUY COURSE
Our Courses Are all Broken Down Into Small Lessons
Creating Easy Breaks and Stopping Points
lesson 1:
Welcome to the Valley of the Gods
(free course preview)
Moose introduces the third installment of his epic class by taking you a place he never would have discovered without opening up and talking to the locals and other visitors – advice he shares with you.
3min, 22sec
lesson 2:
Light at High Noon
The light you have the day you visit is the light you have. Moose shows you how to deal with it using easy tools, such as a polarizer, to keep it simple.
10min, 7sec
lesson 3:
Post Production - Split Grad
Moose makes tiny adjustments to the light and tonality of his pictures using his split grad technique covered in Romancing the Landscape Part 1.
8min, 58sec
lesson 4:
Selecting Photos to Process
Moose shares a variety of photos he took of the exact same subject to show you some different perspectives and how he chooses the shots he'll then process in Photoshop.
16min, 37sec
lesson 5:
Where Do I Shoot?
Back in Monument Valley, Moose answers an age-old question in a way that will help you capture a great landscape photo no matter where you are.
10min, 28sec
lesson 6:
Failure is Always an Option
Some words of encouragement and advice to help you learn from your mistakes, make progress, and improve on your overall approach to photography.
5min, 5sec
lesson 7:
Couldn't Stand the Weather
The weather is not always perfect, even in Kelby Training land. Moose shows how he deals with the weather. Plus, cleaning your gear in the field.
6min, 50sec
lesson 8:
Post Production - Subtlety
Back in the studio, Moose shows you how subtle changes can make a big difference.
24min, 21sec
lesson 9:
Into the Great Wide Open
The vast expanse inspires Moose to shoot with a wide angle/fisheye lens and discuss controlling the horizon line.
6min, 40sec
lesson 10:
Post Production - Fish Eye
Editing the distorted photos to create dramatic wide-angle views.
14min, 59sec
lesson 11:
Chasing the Light
As the weather and the light changes rapidly, Moose draws your focus to the textures conditions like this can present.
13min, 28sec
lesson 12:
Post Production - Marathon Session
In a lesson that could be an entire class by itself, Moose takes you through his post-production process.
43min, 32sec
Moose ends his three-part series with some final advice: Be inspired. Inspire others. And thanks for watching!
1min, 33sec
We've Scoured The Planet For The Best In Their Trade
Those who make learning easy and fun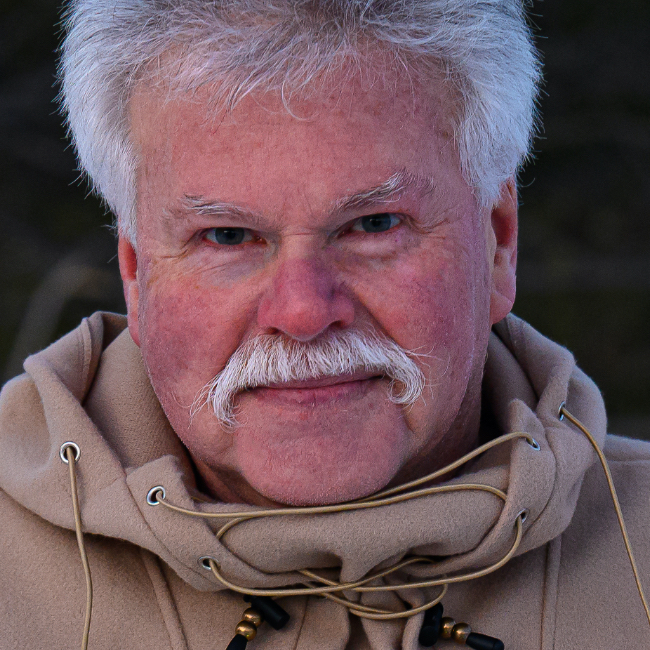 Wildlife Photographer, Author, & Nikon Ambassador
Moose's passion lies in photographing and bringing attention to endangered wildlife and preserving the role aviation has played in history. Along the way Moose has been honored for his photographic passion: a Nikon Ambassador USA, Lexar Elite Photographer, and recipient of the John Muir Conservation Award. He shares his knowledge through his writing, being published in over 143 magazines worldwide and author of 28 books.
Take Your Skills to The Next Level Want Unlimited Access to Our 900+ Courses?
Become a Member today!
LEARN MORE