Aviation Photography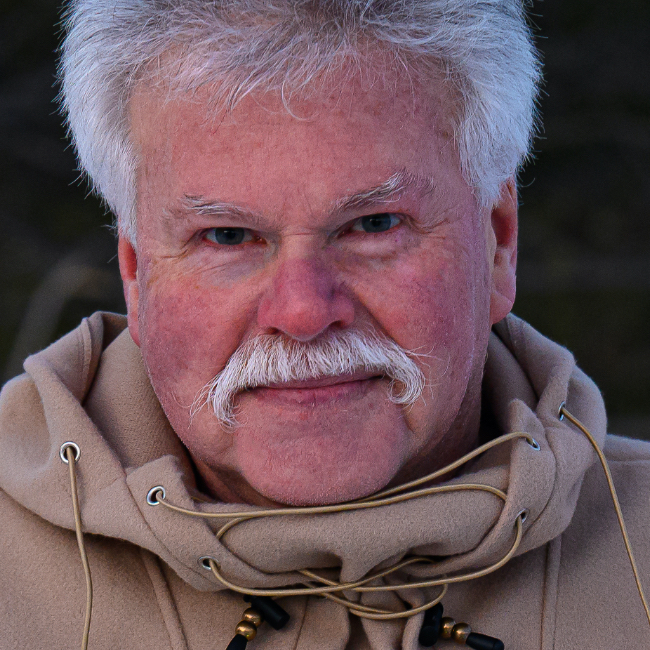 with Moose Peterson
BUY COURSE
Moose Peterson is well-known for his wildlife and landscape photography, but few have known about his passion for aviation - until now. Join Moose on location at the Florida Intern...
READ MORE
JOIN NOW
With 900+ courses, a monthly magazine, community forums, discounts, free presets, brushes, and more, you'll see why KelbyOne is where photography clicks.
Hurry, individual course sale ends on December 8, 2022 11:59pm ET. All courses sold separately.
lessons:
17 Course Lessons
watched:
1131 Member Views
Aviation Photography
with Moose Peterson
Moose Peterson is well-known for his wildlife and landscape photography, but few have known about his passion for aviation - until now. Join Moose on location at the Florida International Air Show as he teaches you the finer points of "static" and "ground-to-air" photography, as well as portraiture and panning shots. Even if you don't share Moose's passion for flight, this photography course covers techniques, equipment, and camera settings that can be used in multiple situations - especially when trying to convey motion. In the post-processing phase, Moose shows you how to take what he taught you to shoot right in the field and get it through the digital darkroom quickly so you can get back to shooting. In Memory of Jimmy Leeward, Sept 2011.
BUY COURSE
Our Courses Are all Broken Down Into Small Lessons
Creating Easy Breaks and Stopping Points
lesson 1:
Introduction
(free course preview)
Moose introduces himself and talks about what he will be covering in the course.
1min, 53sec
lesson 2:
Know Your Location
Just like any other photographic situation, it's good to know as much about the location you'll be shooting in (including the Sun's position) as possible before you shoot
3min, 4sec
The gear you take and the way you carry it will determine how successful (and FUN) your day will be. Learn what to take (and how to take it) in order to get great shots without tiring yourself out or missing a moment while making an adjustment.
15min, 34sec
lesson 4:
Camera Settings
Moose shares the settings he uses for static and ground-to-air shots.
3min, 31sec
lesson 5:
Getting a Static Shot
See how Moose approaches a plane owner to get a static shot and how he preps. You don't need to have a camera crew with you to get the same results, but having a buddy to hold your stuff sure helps!
3min, 24sec
lesson 6:
Plan Your Opportunities
By familiarizing himself with the planes and the people who would be at the show beforehand, Moose gets some portraits and static shots. Plus, get some history behind one of the portrait opportunities Moose finds.
10min, 32sec
lesson 7:
Panning Technique
In order to move quickly for good ground-to-air shots, you need to hold your camera properly. Moose shows you how so you can achieve a good panning technique for sharp photos.
6min, 36sec
How you hold your camera in proximity to the plane's angle will give gesture to your shots.
7min, 7sec
lesson 9:
Post-Processing
Moose goes over his "on the road" computer gear and shares his technique for fast processing with Lightroom, Bridge, Photoshop and Camera RAW. Content aware fill is key.
12min, 24sec
lesson 10:
More Digital Darkroom
Moose processes another picture in Camera RAW and Photoshop using Nik's Color Efex Pro plug-in.
5min, 42sec
lesson 11:
Quick, Clean Black & White
Moose takes a picture he took at the Air Show and turns it into a nice, clean black & white portrait… complete with airplane noises.
9min, 41sec
Moose takes a shot he didn't get quite right while out in the field and shows you how to fix it in post.
16min, 8sec
lesson 13:
Color Adjustments/B&W Conversions
Moose delves deeper into his workflow to show you more post-processing tips.
9min, 7sec
It's not impossible to make a good portrait photo without a flash.
8min, 19sec
lesson 15:
Ground-to-Air Processing
Moose moves from his static photos to his ground-to-air shots in the digital darkroom.
10min, 37sec
lesson 16:
Processing Multiple Photos at Once
Learn some quick processing tips in Camera RAW that allows you to deal with multiple photos at once.
3min, 44sec
Thanks for watching Aviation Photography with Moose Peterson.
31 sec
We've Scoured The Planet For The Best In Their Trade
Those who make learning easy and fun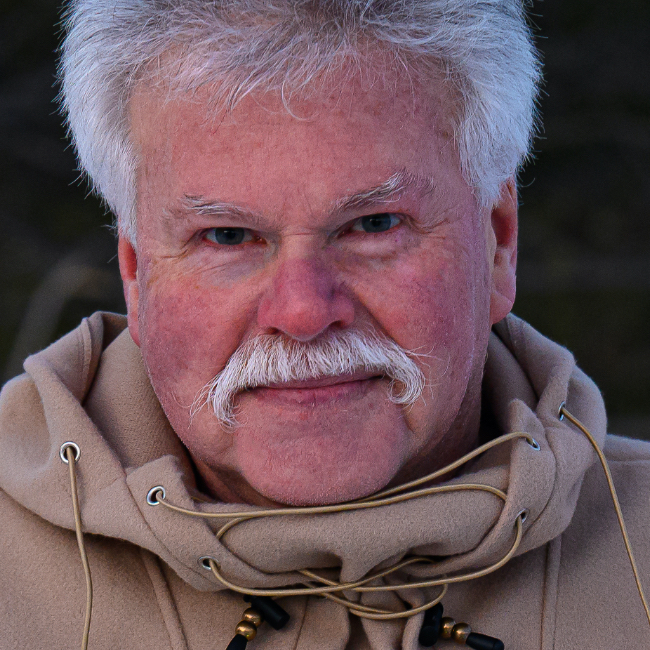 Wildlife Photographer, Author, & Nikon Ambassador
Moose's passion lies in photographing and bringing attention to endangered wildlife and preserving the role aviation has played in history. Along the way Moose has been honored for his photographic passion: a Nikon Ambassador USA, Lexar Elite Photographer, and recipient of the John Muir Conservation Award. He shares his knowledge through his writing, being published in over 143 magazines worldwide and author of 28 books.
Take Your Skills to The Next Level
Want Unlimited Access to Our 900+ Courses?
Become a Member today!
LEARN MORE