Pilot Portraits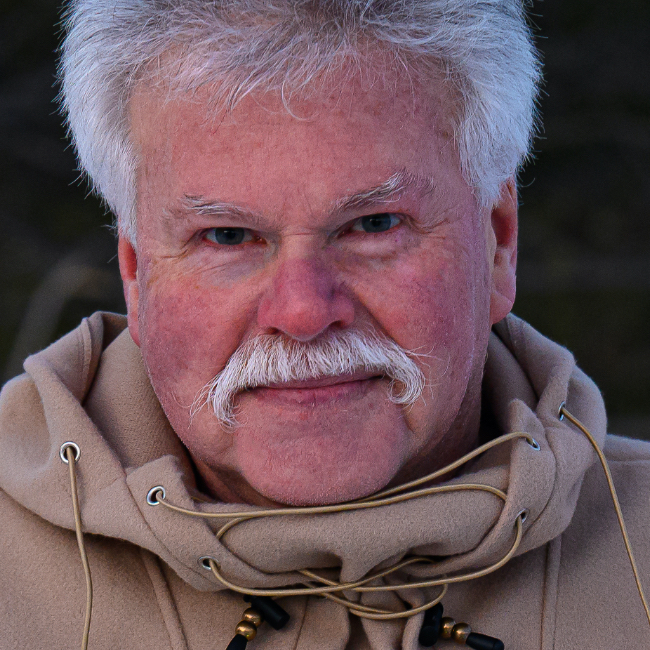 with Moose Peterson
$29
BUY COURSE
Take a flight to North Dakota and learn how to make pilot portraits! Join Moose at the Minot Aero Center where he takes to the tarmac to photograph pilots and their aircraft. Moose...
READ MORE
JOIN NOW
With 900+ courses, a monthly magazine, community forums, discounts, free presets, brushes, and more, you'll see why KelbyOne is where photography clicks.
lessons:
11 Course Lessons
watched:
821 Member Views
Pilot Portraits
with Moose Peterson
Take a flight to North Dakota and learn how to make pilot portraits! Join Moose at the Minot Aero Center where he takes to the tarmac to photograph pilots and their aircraft. Moose takes you through all the gear he will use, and the different situations that each kit is designed to handle. From there you'll learn how to approach pilots at air shows to make introductions and request permission to make their portraits as well as start the process of developing relationships that can lead to more opportunities down the road. You'll get to see first hand various ways Moose uses the sun and strobes to create portraits on the tarmac, in the hangar, and on the field, and all along the way Moose shares valuable tips and tricks to help you get the most out of your limited time working with these pilots.
BUY COURSE
Our Courses Are all Broken Down Into Small Lessons
Creating Easy Breaks and Stopping Points
lesson 1:
Introduction
(free course preview)
Join Moose as he introduces the class and discusses what will be covered in the chapters that follow.
36 sec
Moose goes through his thoughts on his gear for doing these pilot portraits, and then discusses what is inside each kit.
9min, 29sec
lesson 3:
Lighting Setups
Doing pilot portraits includes having the aircraft in the scene, which presents some challenges for lighting the subject and the aircraft.
11min, 50sec
lesson 4:
Seeing From the Pilot's Perspective
Moose puts you, the viewer, in the role of the pilot and walks through his process for meeting pilots at airshows and asking for permission to make their portrait.
10min, 2sec
The easiest setup just involves using the light of the sun while outdoors, and all of the reflectors that might already exist in the scene.
3min, 34sec
lesson 6:
Inside the Hangar
Making a portrait just inside the hangar is another great way to take advantage of the light from the sun.
2min, 45sec
lesson 7:
Bringing in a Simple Lighting Setup
Even outdoors there are times when bringing in your own lights will help you take control of the scene and create a dynamic portrait.
10min, 39sec
lesson 8:
Thinking About Light
Photography is all about light, while between portrait setups, Moose takes some time to discuss how he is using the daylight and his strobes, and working with what is available. He then moves back into making a few more portraits while the light is changing.
7min, 4sec
lesson 9:
Attention to Details
From water bottles to red carpets, Moose shares a number of tips to keep in mind when creating a setup for a portrait on the tarmac.
8min, 2sec
lesson 10:
Executive Jet Scene
With the lights in place, the sun in the right position, Moose brings out the subjects and creates the portraits.
4min, 52sec
lesson 11:
Executive Jet Portrait Wrap Up
With the sun down behind the building Moose takes a few more frames, and then talks through his post-production plan.
5min, 14sec
We've Scoured The Planet For The Best In Their Trade
Those who make learning easy and fun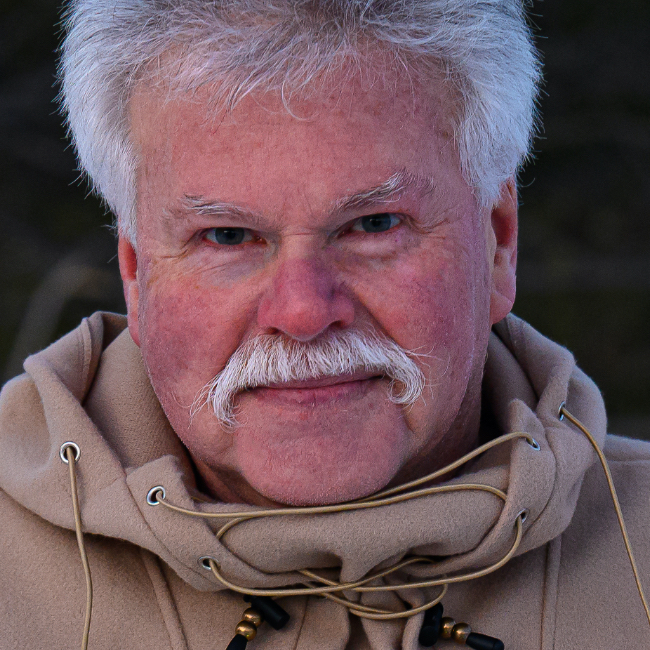 Wildlife Photographer, Author, & Nikon Ambassador
Moose's passion lies in photographing and bringing attention to endangered wildlife and preserving the role aviation has played in history. Along the way Moose has been honored for his photographic passion: a Nikon Ambassador USA, Lexar Elite Photographer, and recipient of the John Muir Conservation Award. He shares his knowledge through his writing, being published in over 143 magazines worldwide and author of 28 books.
Take Your Skills to The Next Level
If You like this course, Check Out These Similar Courses
Want Unlimited Access to Our 900+ Courses?
Become a Member today!
LEARN MORE