Landscape Photography: Post-Processing in Camera Raw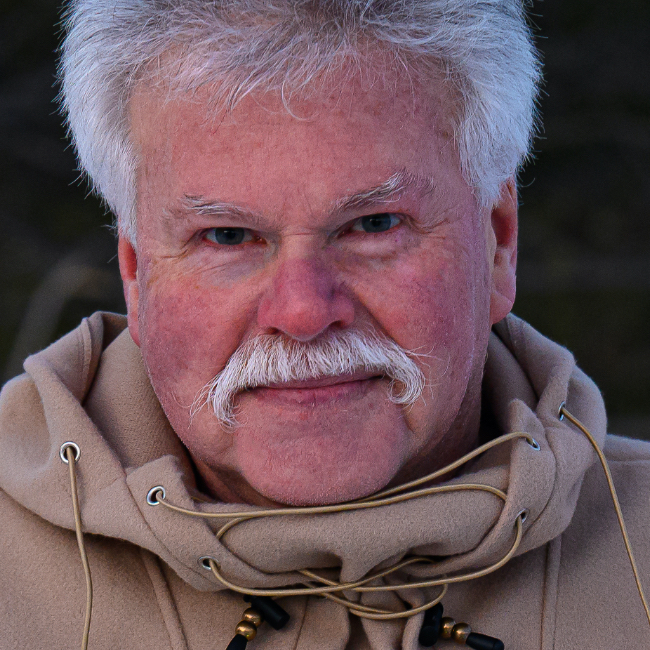 with Moose Peterson
$29
BUY COURSE
Learn how to harness your software to process your landscape photos the way you felt in your heart when you took the photo. Join Moose Peterson as he shares his favorite techniques...
READ MORE
JOIN NOW
With 400+ courses, a monthly magazine, fresh content added monthly, and guided learning tracks you will quickly start to see the results you've always dreamed of.
lessons:
8 Course Lessons
watched:
5371 Member Views
Landscape Photography: Post-Processing in Camera Raw
with Moose Peterson
Learn how to harness your software to process your landscape photos the way you felt in your heart when you took the photo. Join Moose Peterson as he shares his favorite techniques, tips, and ways of thinking, to help you get the most out of your post processing workflow. Using primarily Photoshop and Camera Raw, with the occasional trip through Nik plug-ins, Moose helps you understand the connection between your camera, your software, and light, so that you are in control from the moment the shutter clicks to when you move software sliders later on. From bringing out the best in dramatic skies to making black and white photos with impact, Moose focuses on both the technical and the inspirational components you need to address to not only make your photos look great, but to infuse them with passion and romance. By the end of the class you'll be thinking more about how you capture photos with your post processing workflow in mind.
BUY COURSE
Our Courses Are all Broken Down Into Small Lessons
Creating Easy Breaks and Stopping Points
lesson 1:
Introduction
(free course preview)
Welcome to the class!
37 sec
lesson 2:
Getting Started
Join Moose as he introduces the class and discusses what will be covered in the lessons that follow.
1min, 29sec
lesson 3:
Understanding Light
Whether you are using the camera or the computer, we are always talking about light. The question always is how do you get that shot to look the same way on the computer as it did in your mind when you captured it. Moose goes through his workflow from Bridge to Camera Raw to Photoshop.
18min, 57sec
lesson 4:
Finishing Dramatic Skies
Understanding the limitations of our camera, we can take the picture accordingly and know what we need to do in our post processing to finish the image.
19min, 47sec
Panoramas provide a higher level of complication. Moose goes through his workflow for capturing, stitching, and finishing panoramas.
17min, 39sec
lesson 6:
Tapping Your Imagination
As great as our cameras and computers are, there are times when we need to bend them to fit our imaginations. Using Photoshop, Camera Raw, and Nik plugins, Moose demonstrates different ways he uses these tools to process his photos to match his vision.
21min, 1sec
lesson 7:
Black and White
B&W can present a challenge to landscape photographers. Moose shares his workflow for processing color photos as B&W.
14min, 35sec
Moose wraps up the class with some closing thoughts on how to move forward after the class.
1min, 39sec
We've Scoured The Planet For The Best In Their Trade
Those who make learning easy and fun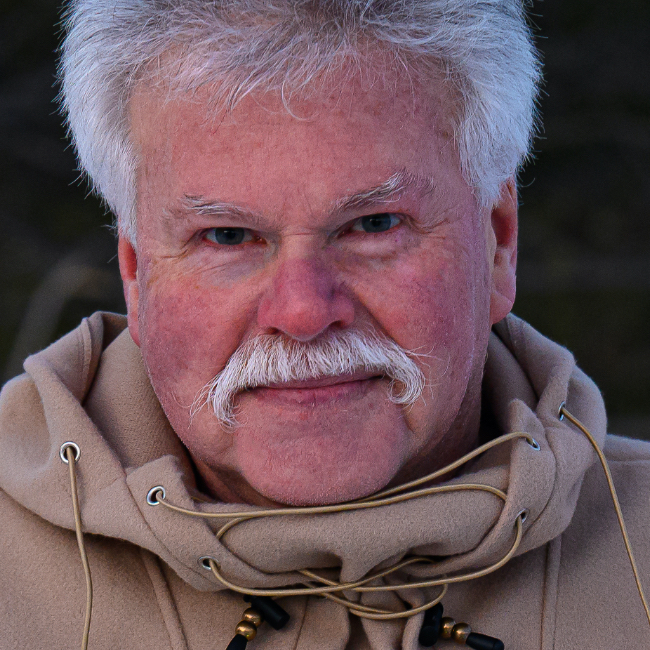 Wildlife Photographer, Author, & Nikon Ambassador
Moose's passion lies in photographing and bringing attention to endangered wildlife and preserving the role aviation has played in history. Along the way Moose has been honored for his photographic passion: a Nikon Ambassador USA, Lexar Elite Photographer, and recipient of the John Muir Conservation Award. He shares his knowledge through his writing, being published in over 143 magazines worldwide and author of 28 books.
Take Your Skills to The Next Level
Want Unlimited Access to Our 900+ Courses?
Become a Member today!
LEARN MORE