Shooting Fall Landscapes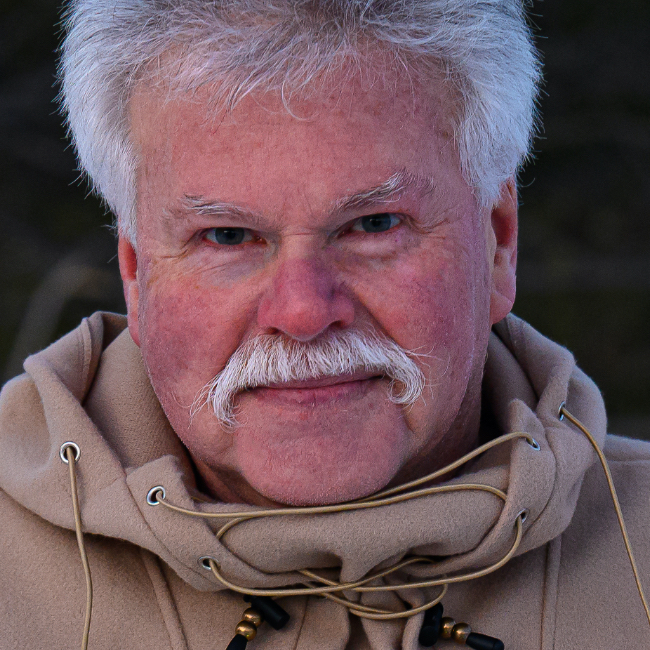 with Moose Peterson lessons:
16 Course Lessons
watched:
1758 Member Views
Shooting Fall Landscapes
with Moose Peterson
It's all about color! Join Moose Peterson, wildlife photographer, out in the Eastern Sierras surrounded by blue skies and beautiful fall colors. Moose takes you to some of his most favorite locations and gives you the scoop on everything from gear to camera settings and shooting strategies to post-processing tips. By the end of the class you'll be chomping at the bit to head out to capture your own stunning fall landscape photos armed with the tips and tricks from a true professional.
BUY COURSE
Our Courses Are all Broken Down Into Small Lessons
Creating Easy Breaks and Stopping Points
lesson 1:
Introduction
(free course preview)
Join Moose in the Eastern Sierras as he introduces the class and goes over the gear he uses.
12min, 49sec
lesson 2:
Basic Camera Settings
There are some basic camera settings you want to configure before you start shooting.
9min, 42sec
Moose gives a walk through of the first shoot, covering everything from composing the scene to how to visualize the steps you'll take during post-production.
8min, 35sec
lesson 4:
Shooting Through the Canopy
Color, pattern, and visual interest.
10min, 32sec
When you can't use a graduated neutral density filter you can use High Dynamic Range photography techniques to capture the scene the way your eye sees it.
5min, 28sec
lesson 6:
Choosing the Right Time to Shoot
With the aid of technology you can scout your locations before you arrive and once on site determine the best time for the desired quality of light.
14min, 12sec
There are a number of strategies you can use for pushing your photography forward.
9min, 14sec
lesson 8:
Using a Polarizer
A polarizing filter can be a great asset for removing reflections such as the blue color cast caused by the sky reflecting off objects in your scene.
9min, 14sec
lesson 9:
Digging into Post-Processing
Moose shares his basic workflow in Adobe Camera Raw.
3min, 55sec
lesson 10:
Quick Camera Raw
Another example of a quick camera raw edit.
2min, 16sec
lesson 11:
Using the Graduated Filter
Beyond the basic workflow you can finish a photo in Camera Raw with the Graduated Filter.
4min, 16sec
lesson 12:
Enhancing the Trail
After the basic Camera Raw workflow there are additional techniques available in Photoshop for achieving the photograph you original envisioned.
7min, 41sec
lesson 13:
HDR Processing
Moose processes a photo using Nik HDR Efex Pro 2.
7min, 31sec
lesson 14:
Dealing with Ghosting in HDR
One issue for shooting HDR is dealing with ghosting when you have movement, such as wave, in your exposures.
10min, 0sec
lesson 15:
Processing HDR with Photomatix Pro
The main reason Moose uses HDR is to create photographs that appear closer to how the scene originally looked to the human eye.
5min, 6sec
Moose provides an overview of the lessons from the class. Stick around for the outtakes.
2min, 35sec
We've Scoured The Planet For The Best In Their Trade
Those who make learning easy and fun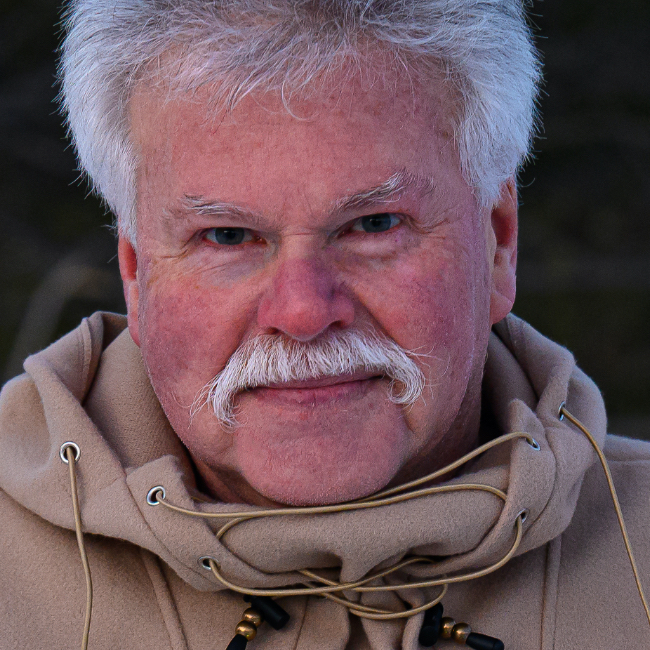 Wildlife Photographer, Author, & Nikon Ambassador
Moose's passion lies in photographing and bringing attention to endangered wildlife and preserving the role aviation has played in history. Along the way Moose has been honored for his photographic passion: a Nikon Ambassador USA, Lexar Elite Photographer, and recipient of the John Muir Conservation Award. He shares his knowledge through his writing, being published in over 143 magazines worldwide and author of 28 books.
Take Your Skills to The Next Level Want Unlimited Access to Our 900+ Courses?
Become a Member today!
LEARN MORE