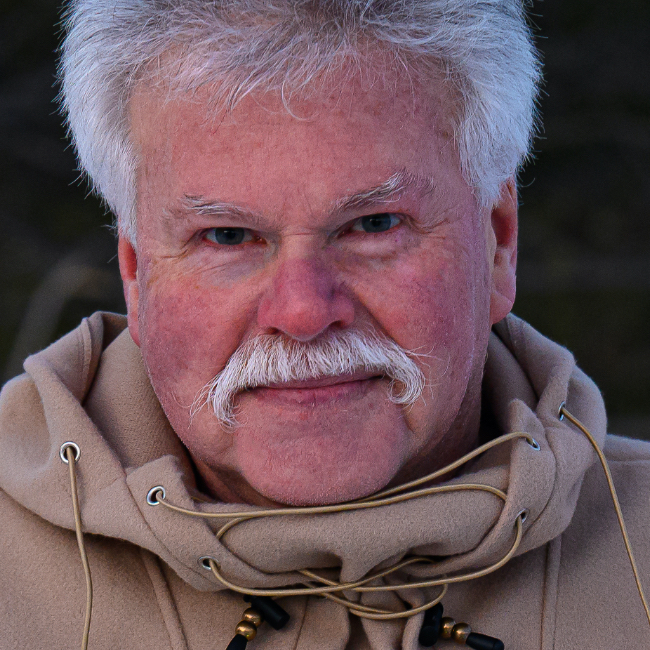 Master Black & White Landscape Photography
Lesson 1: Introduction
Published: April 2013
with Moose Peterson
Duration: 1 hour 8 minutes
About Course
Bad weather makes great photographs! Pull on your big coat and join Moose Peterson on the stormy Oregon coast for inspiration and new ideas on how to create your own black and white masterpieces. Moose has a long history and a strong passion for black and white photography, and he shares his wisdom as he walks you through the steps he takes, from planning to pre-visualization and from capture to post-processing. You're sure to leave the class itching to get outside in any kind of weather to practice what you've learned.

DISCUSS

Have a question or comment about this course? Join the conversation today!

Discuss this Course

No materials available for this course

Hey folks, Moose Peterson here

on the gorgeous Oregon

coast bringing you our

latest class from Kelby training,

black and landscape photography.

Now the first thing he's going

to be saying is Moose is

wearing a big jacket, most of

the time that scares folks, so it

means there must be bad weather

, yeah you bet we've got

great winner nastiness here

on the Oregon coast, I mean

it's just phenomenal listen to

the waves I got to scream

so you can hear them, that's

the kind of impact that we

want to bring across visually in our black and white photography.

Now I said for a long time,

and I'm going to repeat it many

times, some of the best

photography is in some of the worst weather.

And that's especially true for black and white.

So come along, join

us, as we travel as gorgeous

part of our natural heritage here,

and we bring you some

incredible black and white photography.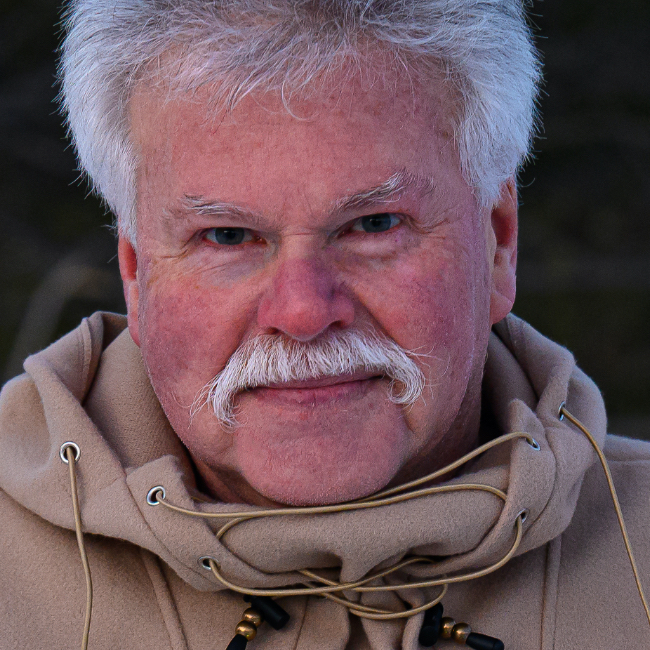 Moose Peterson
Moose's true passion has always been and remains photographing the life history of our endangered wildlife and wild places. Since 1981 he and his wife Sharon have dedicated their lives to this pursuit. Educating the public about our wild heritage is their hallmark. Moose's aviation photography has the same goal of preserving our aviation heritage and the freedoms they protect, pictorial and oral for future generations. Along the way Moose has been honored for his photographic passion: a Nikon Ambassador USA, Lexar Elite Photographer, recipient of the John Muir Conservation Award, Research Associate with the Endangered Species Recovery Program, just to name a few. He was part of Epson's Finish Strong ad campaign. Moose was the creative producer/photographer of his acclaimed film: Warbirds and The Men Who Flew Them. He shares his knowledge through his writing, being published in over 143 magazines worldwide, author of 28 books including his latest, Photographic FUNdamentals, Taking Flight and best seller Captured. He lectures across the country to thousands upon thousands of photographers every year. One of the original Nikon shooters to receive the D1 in 1999, Moose embraced this new technology, becoming the only wildlife photographer in the world to shoot strictly digital in the early years. While a beta site for all the major hardware and software manufacturers, Moose continues being a creative innovator of new techniques both behind the camera and the computer, which is the driving force behind his photography and goals.