Landscape Photography, Part 2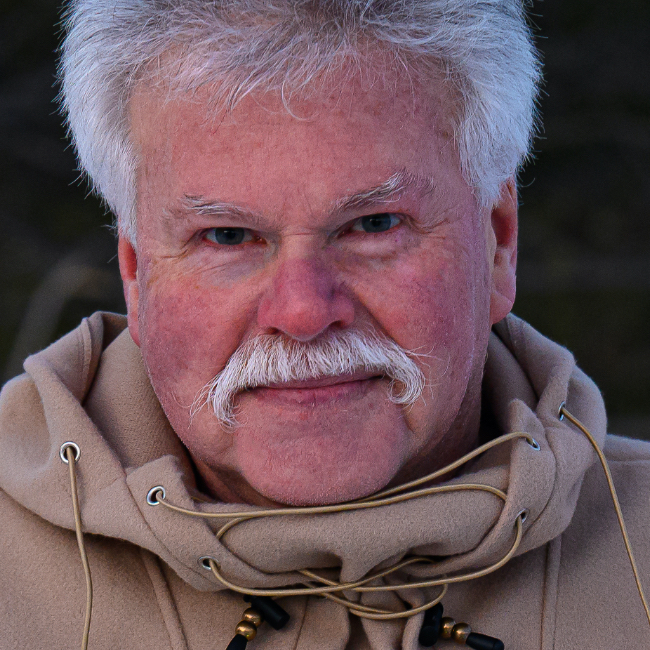 with Moose Peterson lessons:
13 Course Lessons
watched:
730 Member Views
Landscape Photography, Part 2
with Moose Peterson
Using knowledge of light and sharpness, we compose by throwing out conventional wisdom and taking our landscape photography to a new level.
BUY COURSE
Our Courses Are all Broken Down Into Small Lessons
Creating Easy Breaks and Stopping Points
lesson 1:
Introduction and Composition
(free course preview)
Good composition is all about arranging elements in your image's foreground, middleground, and background
11min, 43sec
lesson 2:
Discussing Depth of Field
Go over some of the basics of depth of field; what works and why.
4min, 33sec
lesson 3:
Working with Depth of Field
Adjusting depth of field and using a split grad filter
2min, 56sec
lesson 4:
Applying What You Have Learned
Think about your subject, about colors, about your exposure, think about depth of field; all before taking your shot
5min, 32sec
lesson 5:
Working with Dynamic Light
Capture a large range of light by compensating with multiple exposures.
2min, 55sec
Use the exposure tools on your digital camera to locate problem areas and fix them by taking and combining multiple exposures.
3min, 38sec
lesson 7:
The Ultra Wide Pano
Combining horizontal and vertical planes to create an ultra-wide panorama
4min, 35sec
lesson 8:
Retouching Your Photos
Use your photo-editing software to retouch the photo and lead the viewer's eye to everything you wanted to capture in the field
6min, 22sec
lesson 9:
Removing Color Cast
Now, back in the studio we can take our digital images and refine the pixel information using our software.
9min, 3sec
lesson 10:
Assembling the Ultra Wide Pano
Using Photoshop to merge the shots into your ultra wide pano.
5min, 47sec
Putting together a pano shot with a fisheye lens.
3min, 43sec
Assembling an image that is composed of multiple exposures.
2min, 52sec
Thanks for following along with the course. Hope you learned a lot.
2min, 5sec
We've Scoured The Planet For The Best In Their Trade
Those who make learning easy and fun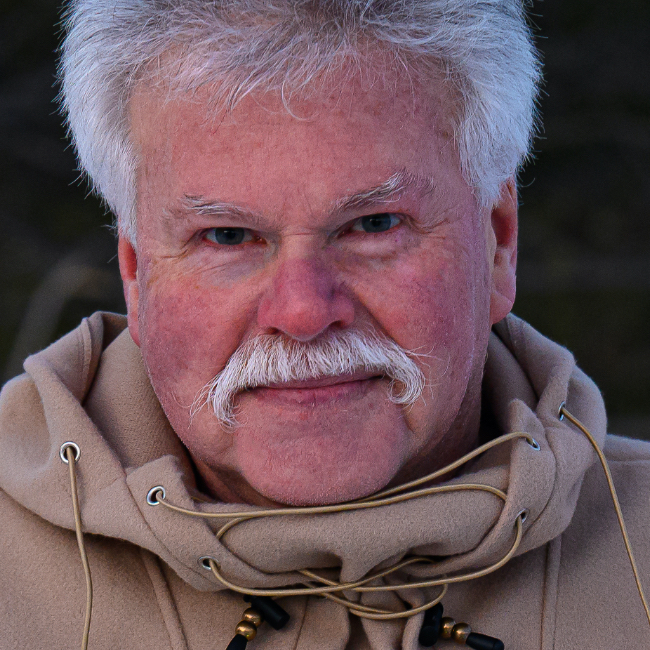 Wildlife Photographer, Author, & Nikon Ambassador
Moose's passion lies in photographing and bringing attention to endangered wildlife and preserving the role aviation has played in history. Along the way Moose has been honored for his photographic passion: a Nikon Ambassador USA, Lexar Elite Photographer, and recipient of the John Muir Conservation Award. He shares his knowledge through his writing, being published in over 143 magazines worldwide and author of 28 books.
Take Your Skills to The Next Level Want Unlimited Access to Our 900+ Courses?
Become a Member today!
LEARN MORE