Yellowstone Big Game Photography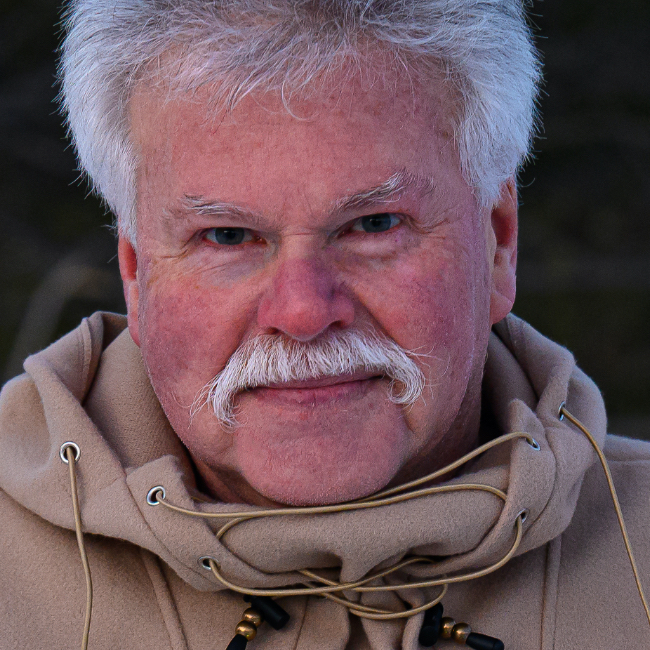 with Moose Peterson lessons:
16 Course Lessons
watched:
1319 Member Views
Yellowstone Big Game Photography
with Moose Peterson
Join wildlife photographer Moose Peterson in Yellowstone National Park as he captures amazing images of big game and offers planning, camera, and safety tips when working right in the action. <br> <br> This class is perfect for a beginner or intermediate looking to capture wildlife images.
BUY COURSE
Our Courses Are all Broken Down Into Small Lessons
Creating Easy Breaks and Stopping Points
lesson 1:
Welcome
(free course preview)
Moose introduces himself and gives an overview of what he will be covering in the course
1min, 42sec
Have your camera gear ready to go when you reach location and be careful because theft can be an issue
6min, 37sec
lesson 3:
Do Not Be Afraid of Bad Weather
Some of the best photography can be taken in the worst weather
2min, 51sec
lesson 4:
Time is Everything
When you are shooting big game, it is important to know the basic biology and to have the patience to wait for the shot
6min, 56sec
lesson 5:
Creating the Photo
It takes a lot of forethought to be ready to combine all of the elements of a quality shot into one frame
3min, 58sec
lesson 6:
Composing the Scene
Moose frames the subjects of his photos in the viewfinder and does not rely on photo editing tools
3min, 46sec
Moose talks through the process as he shoots a single bison that is moving closer and closer
12min, 48sec
lesson 8:
Bull Elk, Testing, and Teleconverter
It is important to know what kind of camera settings you want to use before shooting
11min, 23sec
Old superstitions comes into play when shooting an elusive animal like the wolf
3min, 38sec
lesson 10:
Scouting After Dark
Watching a herd of elk and anticipating the presence of larger predators
1min, 29sec
lesson 11:
Working the Background
Backgrounds are an essential part of telling the story with your photograph
7min, 4sec
lesson 12:
Bad Boy Number 6
Photographing an infamous elk that has a reputation for aggression
6min, 4sec
Moose breaks down his camera bag and talks about what gear he likes to carry with him and why
3min, 41sec
Moose takes some classic shots of a herd of elk drinking from the river
3min, 7sec
lesson 15:
Hand Holding and Panning Techniques
Reviewing some of the basics that are very important when shooting nature photography
4min, 23sec
Method for multiple photographers to approach an animal without startling it
7min, 20sec
We've Scoured The Planet For The Best In Their Trade
Those who make learning easy and fun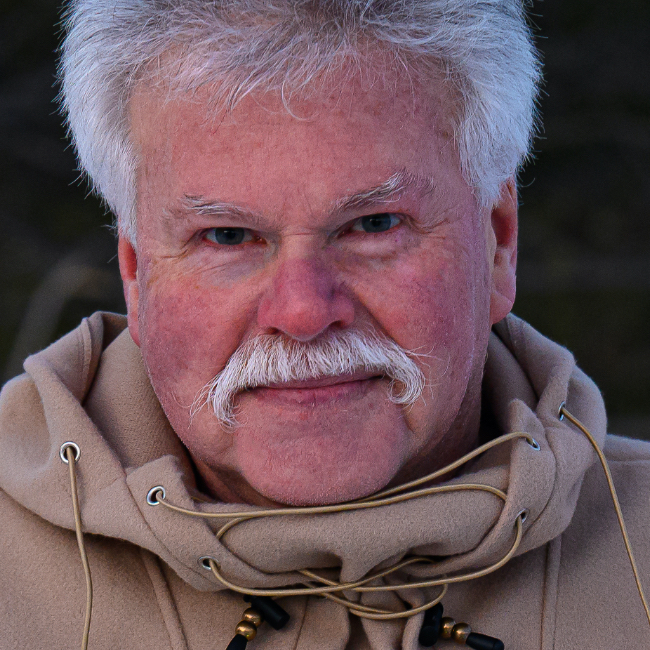 Wildlife Photographer, Author, & Nikon Ambassador
Moose's passion lies in photographing and bringing attention to endangered wildlife and preserving the role aviation has played in history. Along the way Moose has been honored for his photographic passion: a Nikon Ambassador USA, Lexar Elite Photographer, and recipient of the John Muir Conservation Award. He shares his knowledge through his writing, being published in over 143 magazines worldwide and author of 28 books.
Take Your Skills to The Next Level Want Unlimited Access to Our 900+ Courses?
Become a Member today!
LEARN MORE