The Making of Times Square: Part 1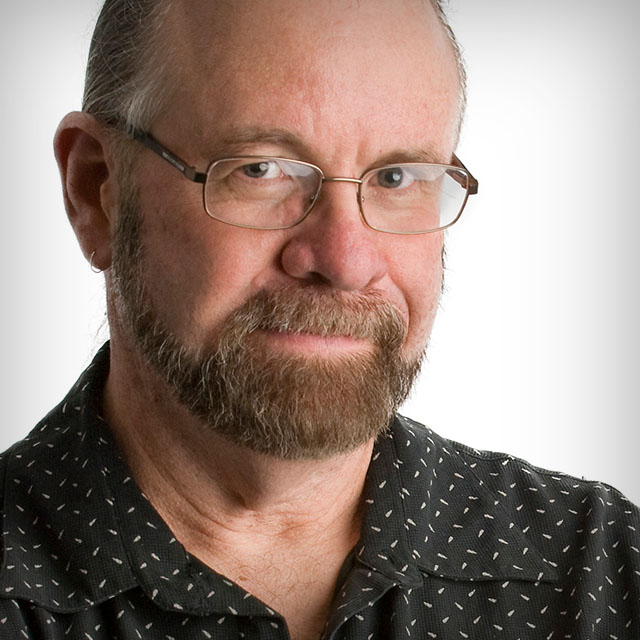 with Bert Monroy lessons:
15 Course Lessons
watched:
190 Member Views
The Making of Times Square: Part 1
with Bert Monroy
Digital painter Bert Monroy, who uses Photoshop and Illustrator to create realistic images, describes the processes used when making his painting of Times Square.
BUY COURSE
Our Courses Are all Broken Down Into Small Lessons
Creating Easy Breaks and Stopping Points
lesson 1:
Introduction
(free course preview)
Comparing the Damen painting to this new project of Times Square
2min, 0sec
Bert begins the Times Square project by merging a series of photos and creating a reference for perspective in Illustrator
5min, 43sec
lesson 3:
Organization of Reference Material
Collecting reference images and beginning the stone textured facade
7min, 57sec
lesson 4:
Creating the Stone Textured Facade
Creating texture and dimension for each brick in the facade
6min, 45sec
lesson 5:
Creating Composite Files
Structuring documents and bringing them together
8min, 25sec
lesson 6:
Making the Lamppost
Examining the layers and other elements that make up the lamppost
8min, 32sec
lesson 7:
Creating a Traffic Light
Relying on reference material to create this element in the painting
8min, 38sec
lesson 8:
Creating a 3D Logo in Illustrator
There is a lot of detail involved in this sign and it all starts with Illustrator
5min, 58sec
lesson 9:
The Layers of Shrek
Breaking down all that goes into creating the image of Shrek
5min, 57sec
lesson 10:
Creating the Face of Shrek
Using images to help add the details to the face
6min, 14sec
lesson 11:
Making the Shrek Vest
Creating the vest using masks and filters
6min, 2sec
lesson 12:
Video Game Box Covers
Starting with basic shapes and building from there
9min, 35sec
lesson 13:
Row of Spot Lights
Using pictures as reference, creating basic shapes in Illustrator and adding detail in Photoshop
7min, 8sec
lesson 14:
Three Dimensional Bolts
Creating a 3D bolt using layers and layer styles
12min, 4sec
lesson 15:
Putting Flat Signs into the Third Dimension
Bringing 2D signs created in Illustrator into a 3D perspective in Photoshop
5min, 15sec
We've Scoured The Planet For The Best In Their Trade
Those who make learning easy and fun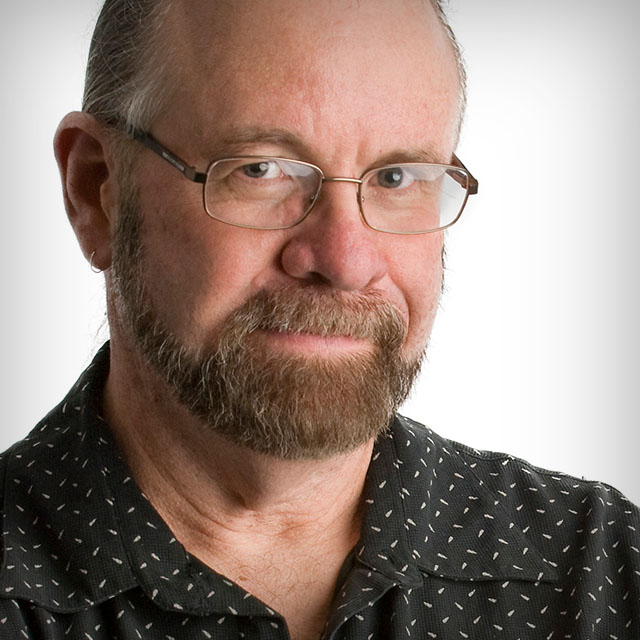 Award-Winning, Pioneering Digital Artist & Photoshop Genius
Bert Monroy is considered one of the pioneers of digital art. His work has been seen in many magazines and scores of books. He has served on the faculty of many well known institutions, lectured around the world, written many books, and appeared on hundreds of TV shows.
Take Your Skills to The Next Level Want Unlimited Access to Our 900+ Courses?
Become a Member today!
LEARN MORE