Lightroom Classic In-Depth - Importing, Organizing and Exporting Your Photos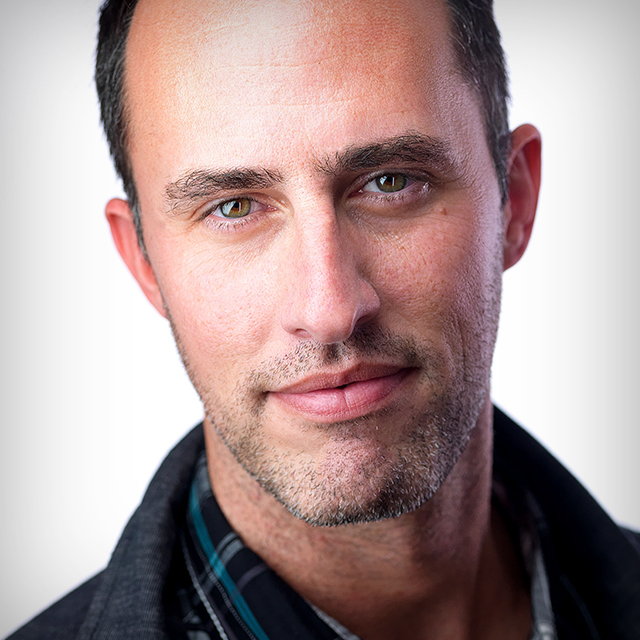 with Matt Kloskowski
$29
BUY COURSE
Adobe Photoshop Lightroom is the key to what industry experts are calling the new digital workflow. Now you can learn exactly how to get started, and see how it can help you achiev...
READ MORE
JOIN NOW
With 400+ courses, a monthly magazine, fresh content added monthly, and guided learning tracks you will quickly start to see the results you've always dreamed of.
lessons:
34 Course Lessons
watched:
2065 Member Views
Lightroom Classic In-Depth - Importing, Organizing and Exporting Your Photos
with Matt Kloskowski
Adobe Photoshop Lightroom is the key to what industry experts are calling the new digital workflow. Now you can learn exactly how to get started, and see how it can help you achieve the quickest, easiest workflow imaginable! Matt Kloskowski, NAPP Education and Curriculum Developer and host of the popular Lightroom Killer Tips podcast, walks you through the entire process and shows you how to get the best possible images in record time. In this course, Matt concentrates specifically on the importing and organizing process in Lightroom. You'll start from scratch with the goal of always knowing exactly where your photos are and keeping your favorite ones so they're just one click away.
BUY COURSE
Our Courses Are all Broken Down Into Small Lessons
Creating Easy Breaks and Stopping Points
lesson 1:
Introduction
(free course preview)
Join Matt as he goes over what will be covered in this class so you can get started on the right foot.
1min, 33sec
lesson 2:
Upgrading from a previous version of Lightroom
If you're upgrading from a previous version of Lightroom this lesson is for you. Matt will show you how to upgrade a copy of your existing catalog so that you can bring your work into Lightroom.
2min, 54sec
lesson 3:
Import – Where to store your photos?
If you are brand new to Lightroom you'll want to start here. If you've upgraded an existing Lightroom catalog you should already have a system for storing your photos and you can skip to the next lesson.
4min, 50sec
lesson 4:
Import – Overview of the Import Dialog
In this lesson we'll take a look at all of the features of the Import dialog box, from where your photos originate to where they'll be stored and everything that happens in between.
9min, 37sec
lesson 5:
Import – From Existing Folders on Your Computer
If you've already got photos on your drive (and we're sure you do) you don't have to change where they are stored if you are happy with their current location. Lightroom can simply add them to the catalog.
3min, 45sec
lesson 6:
Import – From a Memory Card
This lesson will show you how to copy your photos from a memory card to a destination folder on your computer as they are imported into the Lightroom catalog.
5min, 14sec
lesson 7:
Import – Working with External Hard Drive
Since Lightroom stores information about your photos in the catalog file (as well as previews in a special cache), you can still see your photos in Lightroom when a drive is offline.
3min, 32sec
lesson 8:
Managing Folders in the Folders Panel
To keep Lightroom's database up to date with where your photos are stored, it is critical that you use Lightroom to move your photos and folders when you need to move them to a new location.
6min, 50sec
lesson 9:
Import – Preferences
We'll take a look at some of the preferences to make importing easier and faster.
2min, 4sec
lesson 10:
Import – About DNG
In this lesson we'll cover what DNG is, how to use it and all of the features in Lightroom that let you work with your DNG photos.
8min, 59sec
lesson 11:
Import – Video
Lightroom also supports video. We'll see just how to take advantage of the controls in Lightroom and all of the things you can do with your videos.
4min, 18sec
lesson 12:
Import – Raw + JPEG
If you shoot in Raw+JPEG mode, Lightroom has a little feature that helps you out with this.
2min, 8sec
lesson 13:
Exporting – Saving your photos as JPEGs
Once you've got your photos in Lightroom, you'll probably want to know how to get them out so that you can email them or put them on the web.
7min, 8sec
lesson 14:
Exporting – Watermarking your photos
Lightroom has a feature that let's you watermark your photos all at once when you export them into JPEGs
5min, 39sec
lesson 15:
Exporting – Working with Flickr and Publishing Services
If you use Flickr, Facebook or some other popular photo sharing services, you can actually upload your photos directly to the site from Lightroom.
4min, 3sec
lesson 16:
Emailing Directly From Lightroom
A new feature in Lightroom let's you email your photos directly from within Lightroom.
1min, 47sec
lesson 17:
3 Things To Know About Getting Around in Lightroom
There's a lot of little tips and tricks in Lightroom. But in this video, Matt shows you 3 of his favorites for moving around Lightroom quickly.
4min, 41sec
lesson 18:
Viewing your photos
The Library module has four ways to view your photos. Learn how to switch between Grid, Loupe, Compare, and Survey views.
7min, 36sec
lesson 19:
Organizing – Rating, Flagging and Labeling
Lightroom's primary purpose is to help you organize and manage your photos. Applying rating stars, flags, and color labels are tools to help you stay organized.
8min, 48sec
lesson 20:
Organizing – Using the Painter Tool
The Painter Tool's icon looks like a spray paint can because it can be used to "spray" various types of information and settings on to your photos while in Grid view.
3min, 14sec
lesson 21:
Organizing – Find your Keepers
The key to organizing your photo library is in finding and marking your keepers. Matt shows you his favorite method for quickly going through your photo library and flagging your best work (and rejecting your worst).
4min, 42sec
lesson 22:
Organizing – Saving your favorites into a Collection
Collections are like albums and can be a very helpful tool for organizing and accessing your photos based on certain themes or topics.
5min, 45sec
lesson 23:
Organizing – Using Collection Sets
Collection Sets are containers for collections and provide you with another level of organization for grouping related collections together into a set.
7min, 14sec
lesson 24:
Organizing – Using Smart Collections
Smart collections are, well, collections that are smart! Actually, they're collections that automatically populate with photos based on the rules you define.
4min, 45sec
lesson 25:
Organizing – Stacking similar photos
If you've got several photos of the same thing, then stacks are a great way to help stay organized and reduce the clutter.
3min, 56sec
lesson 26:
Organizing – Keywords
Keywords are useful for helping you find your photos no matter where they are stored on your system (and can be used in smart collections).
8min, 10sec
lesson 27:
Organizing – Metadata
Metadata is information about your photos. The Metadata panel in the Library module can be used to view, input, and modify (some) types of metadata such as titles, captions, and contact information.
4min, 56sec
lesson 28:
Organizing – Maps and GPS Info for Your Photos
The new Maps module in Lightroom let's you see any GPS enabled photos on a map, but more importantly, it also lets you add GPS coordinates and location information to your photos manually.
6min, 40sec
lesson 29:
Searching for photos
The Library Filter Bar taps into the power of the Lightroom database to help you find your photos in a wide variety of ways.
5min, 59sec
lesson 30:
Renaming Photos
Just like with moving photos, it is important to do all your photo renaming from within Lightroom to keep the catalog up to date.
1min, 6sec
lesson 31:
Backing up your catalog
All of the work you do in Lightroom is stored in the catalog file. It is critical to ensure the catalog file is backed up on a regular basis. Lightroom has a feature to automate the catalog backup process.
6min, 8sec
lesson 32:
Syncing Between Laptop and Desktop
If you use a Laptop and a desktop, you'll probably want to synchronize your work between the two computers. In this lesson, Matt shows you how to keep that work organized on both machines.
5min, 43sec
lesson 33:
Quick Develop (and the only time it is useful)
The Quick Develop panel is a stripped down version of the Develop module located in the Library module.
2min, 34sec
lesson 34:
Library Keyboard Shortcuts You Need to Know
A quick overview of some key Library module shortcuts that you'll want to make sure you always have handy.
8min, 6sec
We've Scoured The Planet For The Best In Their Trade
Those who make learning easy and fun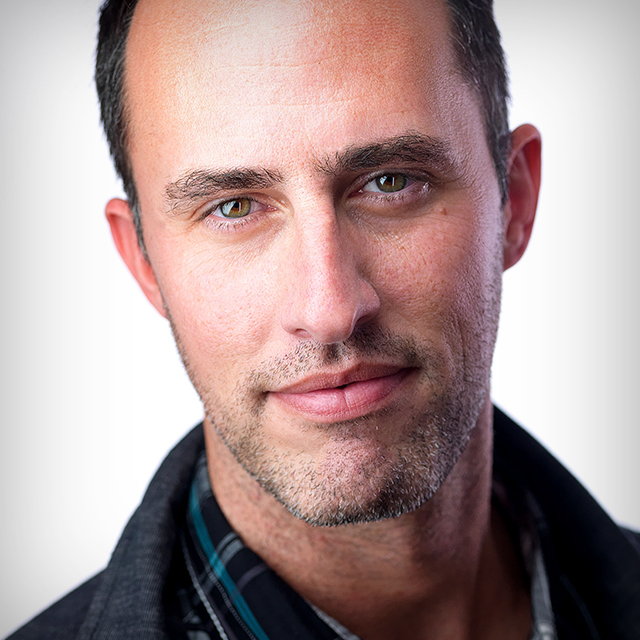 meet
&nbspMatt Kloskowski
Lightroom Guru & Landscape Photographer
Matt is the founder of Matt Kloskowski Photography and Training. He specializes in outdoor, landscape, and nature photography along with editing with Photoshop, Lightroom, and ON1 apps. Matt was inducted into the Photoshop Hall of Fame in 2014 and is the best-selling author of over 20 books. Matt loves to educate others and spends much of his time teaching seminars around the world.
Take Your Skills to The Next Level
Want Unlimited Access to Our 900+ Courses?
Become a Member today!
LEARN MORE