Photoshop CS4 Power Session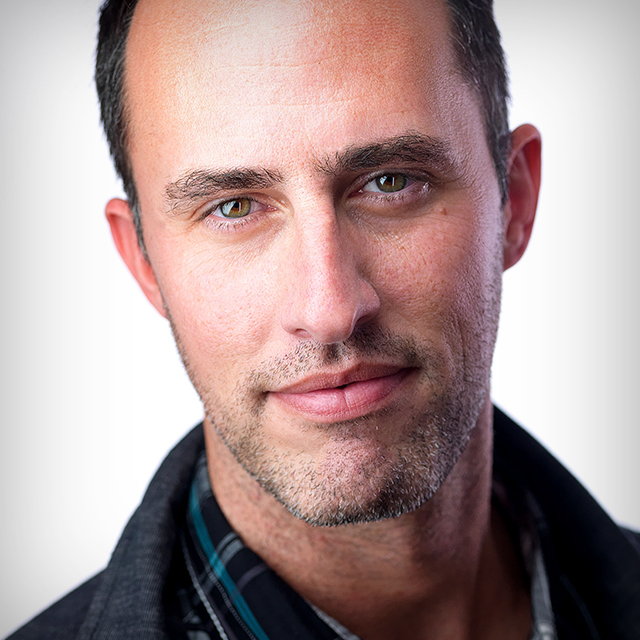 with Matt Kloskowski
$29
BUY COURSE
For Photoshop Users that want a quick, convenient way to unlock the potential of Photoshop CS4's new features.
READ MORE
JOIN NOW
With 900+ courses, a monthly magazine, community forums, discounts, free presets, brushes, and more, you'll see why KelbyOne is where photography clicks.
lessons:
40 Course Lessons
watched:
287 Member Views
Photoshop CS4 Power Session
with Matt Kloskowski
For Photoshop Users that want a quick, convenient way to unlock the potential of Photoshop CS4's new features.
BUY COURSE
Our Courses Are all Broken Down Into Small Lessons
Creating Easy Breaks and Stopping Points
lesson 1:
Introduction
(free course preview)
Matt welcomes you to the course and gives a quick overview of what he will be covering
1min, 19sec
lesson 2:
The CS4 Interface Enhancements
Let us start out by checking out some of the new interface improvements in Photoshop CS4
9min, 50sec
lesson 3:
The New Adjustments Panel
All of the image adjustments are now located in one panel.
6min, 47sec
lesson 4:
Quick Tip: Quickly Deleting Layers
1min, 26sec
lesson 5:
The Vibrance Adjustment
If you have used Camera Raw before you will probably like the Vibrance adjustment. Now it is in Photoshop as an adjustment layer too.
4min, 58sec
lesson 6:
The Masks Panel
Working with and refining masks just got a lot easier.
7min, 8sec
lesson 7:
Select Color Range Improvements
The Color Range selection helper got an enhancement too
3min, 58sec
lesson 8:
Quick Tip: On Image Adjustments
2min, 29sec
lesson 9:
Better Dodging and Burning
Dodging and burning in Photoshop actually works more like you would think it should work in CS4
4min, 47sec
lesson 10:
Content Aware Scaling, Part 1
By far one of the coolest new features in CS4. Content aware scaling let's you add or remove areas from your images without squishing or stretching key parts of the image.
7min, 32sec
lesson 11:
Content Aware Scaling, Part 2
How we can put content aware scaling to work for printing
6min, 5sec
lesson 12:
Quick Tip: Changing Your Interface Color
1min, 17sec
lesson 13:
Smart Object Enhancements
Smart Object lovers will like the new upgrades in CS4
5min, 17sec
lesson 14:
Quick Tip: The New Pixel Grid
1min, 13sec
lesson 15:
Print Enhancements
Have Photoshop manage the colors in your print job
2min, 28sec
lesson 16:
Cloning and Healing Overlay Previews
The Clone Stamp tool and Healing Brush now have a preview on the brush itself
3min, 37sec
lesson 17:
Quick Tip: Drag Resizing Your Brushes
1min, 46sec
lesson 18:
Canvas Rotation
Traditional artists will love this new feature that lets you rotate the canvas to any angle right on screen
2min, 12sec
lesson 19:
Quick Tip: Better Colors with Kuler
1min, 15sec
Another one of the cooler enhancements in CS4 – the ability to create or own palettes
6min, 38sec
lesson 21:
Quick Tip: New Interface Shortcuts
1min, 44sec
lesson 22:
Camera Raw Graduated Filter
Simulate a Gradiated Neutral density filter right inside of Camera Raw
6min, 37sec
lesson 23:
Camera Raw Adjustment Brush, Part 1
Using a brush inside of camera raw you can now paint on specific areas of your photo to increase or decrease exposure, color, sharpness, and contrast selectively
11min, 16sec
lesson 24:
Camera Raw Adjustment Brush, Part 2
Some retouching tricks you can do with the new Adjustment Brush in Camera Raw
4min, 15sec
lesson 25:
Quick Tip: Adjustment Brush Tip
1min, 8sec
lesson 26:
Post Crop Vignette
Now you can darken the edges of your images after you crop the photo and still have it apply to the newly cropped edges
4min, 38sec
lesson 27:
Quick Tip: Negative Clarity
1min, 45sec
lesson 28:
The New Bridge Interface Changes
Bridge CS4 got somewhat of a facelift. Check out some of the new interface features
4min, 22sec
lesson 29:
Quick Tip: Auto Launching Bridge
59 sec
lesson 30:
The New Review Mode in Bridge CS4
Take a look at the new way to review your images and photos in Bridge CS4
3min, 56sec
lesson 31:
Working with Collections in CS4
Collections are not necessarily new, but the way we work with them in CS4 is
4min, 46sec
lesson 32:
Smart Collections – What are they and how to use them?
Make sure collections automatically stay updated with new photos using the new Smart Collections
6min, 59sec
lesson 33:
Quick Tip: Image Thumbnail Grids
1min, 4sec
lesson 34:
Creating Web Galleries, Contact Sheets and PDFs
Bridge CS4 offers a new way for us to create web galleries, contact sheets and PDFs. And it's a lot more visual then it ever was
6min, 42sec
lesson 35:
Opening Multiple Images Into Separate Layers
Now you can open multiple images into the same Photoshop document and Bridge will put them all into separate layers.
2min, 48sec
lesson 36:
Quick Tip: GUI Improvements
1min, 18sec
lesson 37:
Auto-stacking Panoramas and HDR Images
If you shoot a lot of panos or HDR images then youâll love Bridgeâs new ability to auto stack your photos for you to help keep things organized
2min, 1sec
lesson 38:
Extending the Depth of Field
If you have got several photos with different focus points, you can use the Auto Blend feature to extend the depth of field and give you a sharp image all the way across
7min, 3sec
lesson 39:
A Photoshop CS4 Extended 3D Overview
We will take a quick look at some of the new 3D tools inside of Photoshop Extended
6min, 31sec
Thanks for following along. Hope you learned a lot
29 sec
We've Scoured The Planet For The Best In Their Trade
Those who make learning easy and fun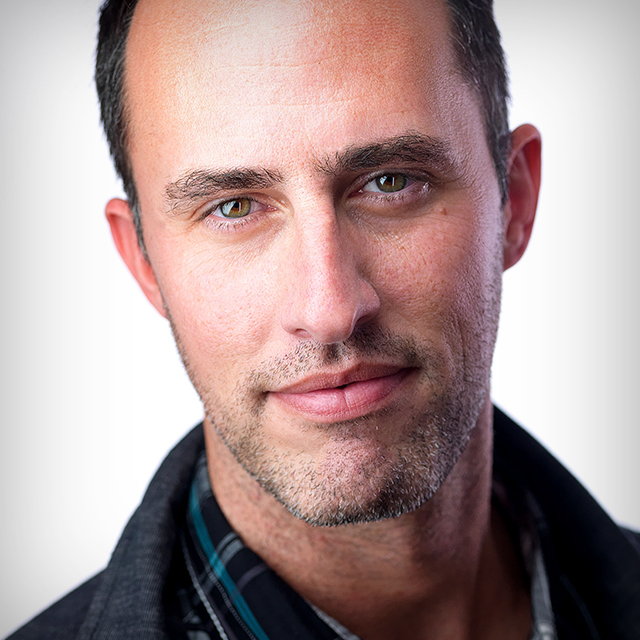 meet
&nbspMatt Kloskowski
Lightroom Guru & Landscape Photographer
Matt is the founder of Matt Kloskowski Photography and Training. He specializes in outdoor, landscape, and nature photography along with editing with Photoshop, Lightroom, and ON1 apps. Matt was inducted into the Photoshop Hall of Fame in 2014 and is the best-selling author of over 20 books. Matt loves to educate others and spends much of his time teaching seminars around the world.
Take Your Skills to The Next Level
Want Unlimited Access to Our 900+ Courses?
Become a Member today!
LEARN MORE