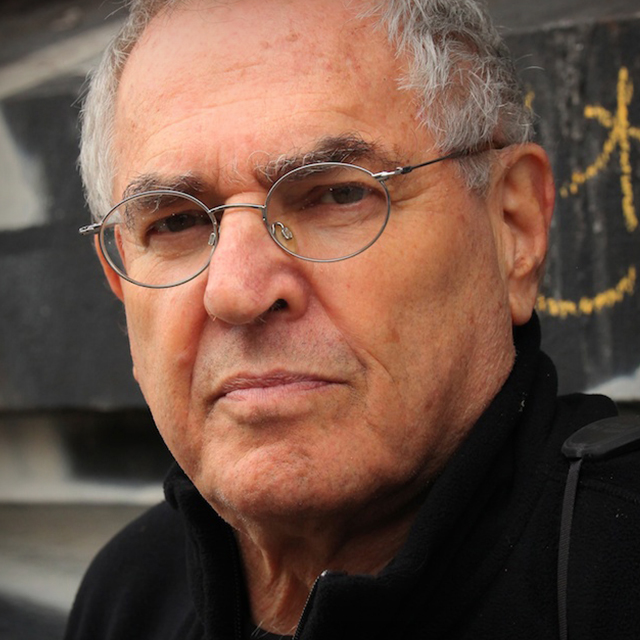 A Day with Jay Maisel
Lesson 1: Introduction
Published: May 2010
with Jay Maisel
Duration: 1 hour 53 minutes
About Course
Famed photographer Jay Maisel takes Scott Kelby on a walking tour of his favorite places to shoot in New York City. Join Jay and Scott as they walk the bustling streets of the Big Apple - talking about theory, technique, and the art of finding photographs among the faces and architecture they find along the way.

DISCUSS

Have a question or comment about this course? Join the conversation today!

Discuss this Course

No materials available for this course

Hi everybody?

It's Clark Kelby here and welcome to a day with Jay Meisel.

Today's class is based on

an opportunity that I was very,

very fortunate to have last

year, now I was

to actually spend the day walking

round the streets of New York with Jay Meisel.

It was just one of

those things where would just kind

of walk around and talked

and stuff but I learnt so much during the day.

Jay is just such an amazing

guy with such an amazing life

and such an incredible gift of giving and learning.

Everybody said, we need

a day like that how do we get a date with Jay Meisel?

Well today, you're going to get that opportunity.

Now I want to tell you

something, he's a real

New Yorker, which means you're

going to hear a real New York language.

It's just how Jay is.

Anyway now that you know

what you're in for today, it's going

to be the real deal, because Jay is the real deal.

It's like we say Jay is Jay baby!

So come on inside Jays studio,

we're going to take a quick look around, and let's head out in the streets of New York.

How you doing Jay?

Okay.

You all ready to go?

We are ready to go.

Okay.

I've got one camera.

How many have you got?

One camera.

I've just got one.

yes is Jamie here, Kwimi[sp?]

Jamie?

Yes Jamie is busy doing

something but we'll meet

Jamie right now Okay.

Hey Jamie How are you doing man?

Good.

Good to see you.

Jamie's in charge of anything

that's really technical,

that I don't know, like cleaning the camera.

And you're sure you don't feel like doing the whole thing.

Thank you, we'll see you later.

I wanted you guys to meet

Jamie because Jamie did a

great guest blog on my blog,

so go check it out

and ready to head out

Jay let's go, alright let's go.