Inexpensive and DIY Photography Gear Solutions
Watch Inexpensive and DIY Photography Gear Solutions
Whether you are a professional or a hobbyist, there's no getting around the fact that photography gear can be expensive. Join our own Larry Becker as he shares all kinds of cool ways you can save money on a wide range of photographic accessories. Larry is always thinking of clever alternatives to conventional gear and do-it-yourself ways to make the things you need at a much lower cost. Sometimes we can save money just by learning from the cautionary tales told by our peers. In this class Larry has gathered up a ton of his favorite tips, tricks, and projects to help you find low cost solutions for things all photographers need and use. By the end of the class you'll be ready to head out to your local hardware store and start experimenting with your own solutions and alternatives, so that you'll have more money to spend on the important things.
Lesson 1 : Introduction
Lesson 2 : Speedlight Tips
Lesson 3 : Upgrading Your Speedlights
Lesson 4 : Battery Options
Lesson 5 : Making a Modeling Light for Speedlights
Lesson 6 : The Most Versatile Light Modifier
Lesson 7 : Sporting Goods Stores
Lesson 8 : Inconspicuous Bags
Lesson 9 : Background Stand Holder
Lesson 10 : Protective Padding
Lesson 11 : Reflective Tape
Lesson 12 : Lens Creep Correction
Lesson 13 : Hoodman Hood Loupe Mod
Lesson 14 : Reflectors
Lesson 15 : Light Painting Tools
Lesson 16 : Traveling Golf Bag Containers
Lesson 17 : Fighting Condensation
Lesson 18 : Constant Light Alternatives
Lesson 19 : Lighting Up Your Bag
Lesson 20 : Compact Chairs
Lesson 21 : Shop Smarter
Lesson 22 : Keep Track of Your Gear
Lesson 23 : Shiny Surface
Lesson 24 : Cheap Wall Mount for a Speedlight
Lesson 25 : Corrugated Plastic
Lesson 26 : Alternative Use for a Boom Stand
Lesson 27 : Portable Floor
Lesson 28 : Wrap Up
Larry Becker | Camera Technique & Technology Guru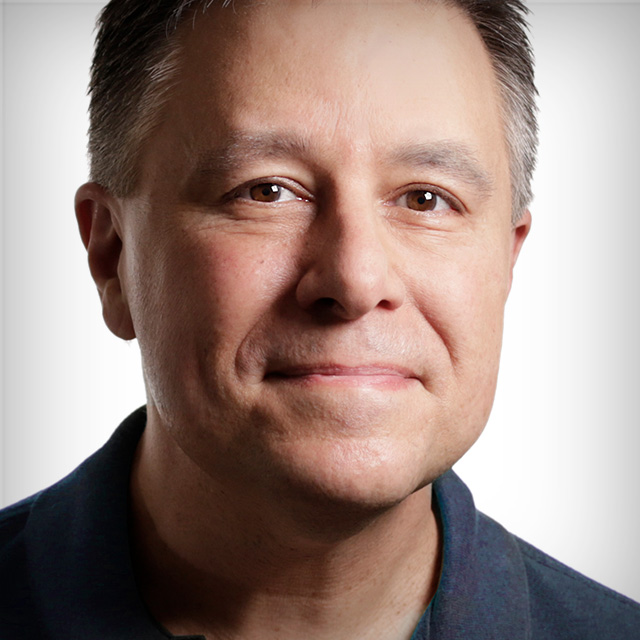 For more than 25 years, Larry has been simplifying technology and helping people understand it through books, magazine articles, DVDs, online videos, and live training. Larry has been seen by millions of viewers worldwide on web TV shows like DTownTV and Photoshop User TV, but he's most widely known for his work as a trainer and gear reviewer for B&H Photo.
Other Courses with Larry Becker
with Scott Kelby & Larry Becker
---
Get This Course and More with Our
Plus Membership

— Pay Only $9.99/Mo
This is for people that are ready to move from individual tutorials to full blown courses from world‑class instructors. Beyond the 300+ courses, the Plus plan offers guided learning to help you get the most out of your education and start getting results right way.
or save 20% with our annual $96 plan