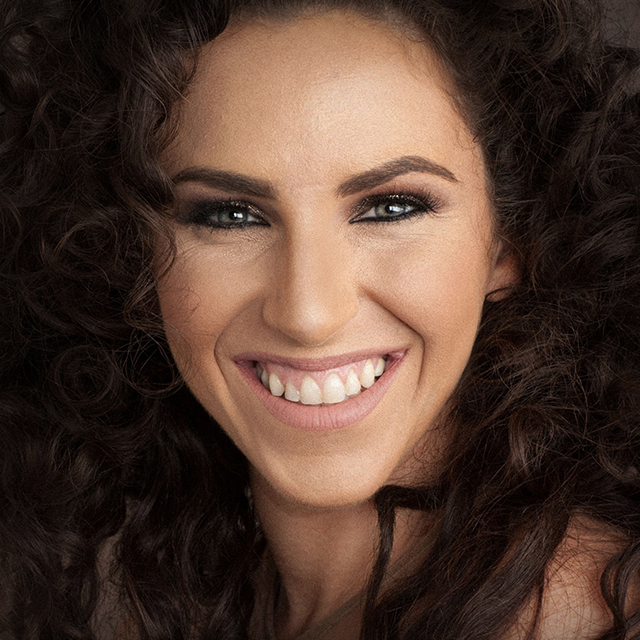 Fashion Lighting 1, 2, 3
Lesson 1: Introduction
Published: September 2012
with Lindsay Adler
Duration: 1 hour 47 minutes
About Course
Join Lindsay Adler, Fashion and Portrait Photographer, and learn how to create striking beauty imagery using one, two, or three lights in your setups. Lindsay starts building the foundation with just one light, then teaches you how to expand on that with a second light, before getting even more creative with a third. This class is all about taking control of the light, choosing the right modifier, (whether a beauty dish, silver dish, ring flash, or even some unusual light sources you've never tried before), and always making sure your setup meets your end goal.

DISCUSS

Have a question or comment about this course? Join the conversation today!

Discuss this Course

CAMERA & LENSES

LIGHTS & MODIFIERS

GRIP GEAR

No materials available for this course

Hello, I'm Lindsay Adler

and we're here in my

studio today and we're going to be talking about

fashion lighting 1, 2, 3 and

what that means, I'll be discussing

different lighting set-ups using one

light, two light and

three light you don't need a

huge production every single

time that you do a

fashion shot, in fact there's

a lot you can do using

just a single light, but what

I'll talk about is how you can

start with one light add a

second light to build in and then

based on those fundamentals for the

first two lights you can expand

to three, everything that I

do almost everything I

can do can be done with three lights and

no matter what I'm doing whether it's

beauty, whether it's fashion,

it's all about taking control of

the light choosing the right

modifiers and making sure

that the setup that you have fits your end goal.

First we are going to

start with single light setup

and I'll talk about how you

might use it beauty dish to

control the light silver reflector.

I'll talk about clampture lighting using reflectors to seal in the lights.

I'm also going to then

go on to second light, so if you add two lights.

How you can use your

second light should define the subject

from the background or to

light the background or you

can use those two lights from

behind to illuminate your subject

or even two lights from the

front, so basically you start with

that first light, how to control,

how to use reflectors to build

in the shadows or to add

shadows to the image, from

there we'll be learning how

to use a second light to

separate your subject from the background additional

illumination and then when you

add a third light, what type

of creativity can you add

into shot, what additional control does give you.

But also I'll be covering

a few unique modifiers including ring

lights, pickle spot projection and

even how to turn your strobe into UV lights.

So right now I'm going to

show you my most commonly use

and most popular fashion lighting techniques, so let's get started.

I look at a lot of

fashion magazines for inspiration, so

I'm looking at Vogue and Harper's

Bazaar and I'm looking at

Blitz Magazine and Zinc magazine

and so, I'll look at

images that I love, and

I'll deconstruct them, and so,

this is not just inspiration for

lighting, but also, what do

I like about the make up, the

wardrobe, the posing but right

now what I'm going to talk about

is deconstructing the lighting of

that image, what I'll do

is I'll find the images I

like, and try to figure

out what light modifiers we'll

use, where the lights is replaced,

and then I'll recreate it

on my own I'll try to do

it in the studio or on

location, and we kind of

have three main give-a-ways for how an image was lit.

You've the highlights in the

image, the direction of the

shadows and then also the catch light in the eyes.

So what I'm going to do,

is I'm going to take a look at

a couple of images that I've created

and deconstruct, and let you

know if I were flipping through

a magazine I find this

photo that I love, how I

would look at that image to

figure out how it was lit

and then I'll also tell you

a couple of pitfalls that you

might run into, that will confuse the situation a bit.

So first let's look over here.

This is a kind of

model portfolio shot that I

did for this young model,

and I wanted something

that was kind of soft and

glowing light but also showed

her nice bone structure, so if

you look at this picture the

first thing I'm going to look

for is where're the highlights in the image.

you really on any except for late pushed forward adhores.

So there is no highlights on the neck.

There is no highlights on the backgrounds.

So you know more or less

it's just a front lit

picture there aren't any additional highlights.

The next thing that I said

you've is kind of a give

away is where're the shadows where're the direction of the shadows.

Well, there are too many shadow in cremate.

We'll look at another related lots of shadows.

And you look kind try if you feel whether these shadows are real.

There is just a little bit of shading on

the side of the face over

here to the left so what

that tells you is those

two main lights are probably slightly off to the right of the frame.

Just going to cast the shadow down to the left.

I did the enterprise for this image looks like it wanted to cover her from the background.

So far you don't really

have and any give aways for

how it's lit, it's a little

bit off to the right

to the lights there aren't any

additional highlight but then you

look at the cache light and that's

what tells the story for this image,

so if we look at her eyes we've two

main cache lights one in

the center and it looks

like a circle within a circle

and that's the give away

for a beauty dish and a

beauty Dish is the most commonly used

light modifiers in fashion photography.

And so you'll see that it's the circle within a circle.

If you saw a rectangle you

would know that it's probably soft

box, if you saw

an octagon you know it's

going to be an Octo-box you

can see and tell me something

is an umbrella see you look at it and just start kind of deconstruct.

Also tells me a couple of

things, it's more or less

centered in her eye but slightly

off to the right so it's

telling you OK, that light

is slightly off to the right and center.

It also tells you it's up

pretty high in the eye

because it's not kind of

centered in the pupil, you know that it's slightly high up.

And then the next thing

you know is that you see

another highlight kind of

centered below it and that

highlight is a silver reflector which's

just usually the basic modifier

that comes with more strobes and

what's this light is called

as you've probably heard it before

it's Clamshell Lighting it's a

very, very traditional beauty lighting technique.

So one main light that

shapes the face then the secondary

to fill in and to

find the shadows and so

you'll see the two main lights

here, so that's the give away

that's all I can tell from

this picture, there're two main lights

no other ceiling lights no

other highlights, now some people

actually go in and modify

catchlights that's only to be

aware of, honestly from most

fashion photography you don't and

most kind of beauty

advertisements or for most

fashion editorials they just leave the catchlights the way they're.

If you go and look at

an enabling add or whatever

it maybe in a fashion magazine

you'll see this over and over again.

Oone main light with another

fill light below and again that's

beauty light, it's clamshell light,

so let's look at when it gets a little bit more complicated.

So if you look at this picture

it's very, very dramatic, it's very

flattering for her facial

structure, curves are going to

structure out, but there

aren't any catch lights, so right

away you can't figure out what

the light source is because

there're no catchlights so you've

to deconstruct from other things

so the first thing that you've

here is going to be where're the highlights?

Or where are the images left from?

So you've two highlights, you've

the highlight from the right hand

side of the face, and then

also the highlight kind of separating her from the background.

Right so you know that there're

two lights in this picture, the

next thing that I know is

both of these lights are really, really harsh.

So for the light on her

face is it could be a

few things, it's not going

to be a softbox because that's too

soft, it's too wrapping, it wouldn't have those defined shadows.

The next more focus light

that you'd have it could be a

Beauty Dish, maybe with a

grid but honestly a Beauty

Dish isn't even harsh enough for that light.

So then you have to go

to the next more contrasty focus

light, which is going to

be one of those silver reflectors

and that's what it was, again I

took this image so it's a

small, silver reflector dish.

If you want the light to be

even more focused, you

might add a grid to the

light, we'll talk about that a little bit later.

So from now I know OK

it's a contrasting light, it's a silver dish.

I also know because there are

no catch lights, this is

actually a shadow cast by her

brow, in order to

do that you know that light

is really, really high and

raised up so I

know what the light is, I know

roughly the direction and the height.

The direction obviously with all

these shadows has to be

really far off to the

right, and so this is

called Rembrandt at lighting when

you get that triangle highlight on the shadow side of the face.

So I've de-constructed that, I

know the light source, I know that

it's high, I know that it's

far off the right, and then

finally we want to talk

about that second highlight which is

kind of defining her from the shadows.

Imagine if that light isn't

there she just kind

of blends in to the darkness

so this gives her a little

bit of an outline to give

you her neck and the side of her face.

Because this is really, really,

really sharp, you know that

has to be a focus light

source and so I

would go to if I was

seeing a picture like this as

I would think it's either a

strip bank that has some

kind of doors on it, or

barn doors, so barn doors

are going to allow you to close

in, and narrow the beam

of light, and that is

what was used here, so it's

going to be barn doors which

has to be from the back

because that's where the direction of

light is coming from this are

kind of the highlights from the back

45, and in order for it

to be sharp it's close down

so in this picture we

don't have the catch light

as the give away, but we

do have the highlights and the

direction of light, so that you know how the image was lit.

So I'll do this again look

at a really dramatic lit image

in a magazine and take a look, where are the shadows?

Where is the direction of light?

How many highlights are there?

One other thing that

might complicate a little bit

is going to be an image like

this I'm kind of doing

the same thing so let's go

through it all right, so I

have my highlights, I have

the main light which I can

tell kind of is coming

from a top right angle,

so I can see that from

the shadows, wher the shadows are

cast, I also see I have

another highlight on her

fingers and on her shoulders

on the left so I know there's

two lights, but then when I

look at the catch lights I can

tell that it is a beauty

dish just the main light, the

other question I have however

is you see another highlight beneath

your eye that you can't tell what it is.

It's not a circle than a

circle, it's not a soft

box, it's not really defined,

and so if your thinking that

it's going to definitely be a

light modifier, it might trick you up a little bit.

What it is in this case

is because it's peculiar and in

an odd shape, you know that silver reflector.

If it was like a

dull pale highlight then

it might be a white reflector

or a white fill card, so

when you're looking at the catchlights

don't just think OK what type

of main lights are like modifiers

but different types of reflectors will

also play into what you see in the catchlight.

When I'm working in the studio I

have a variety of different lenses

that I'll utilize and I

really honestly have 4-5 lenses that are Go2

most times unset I only

really work with two to

three because I can capture

the entire range that I need

for example if am shooting a

24-70 and a 70-200, I have

from 24 millimeters to 200

at 2.8, but for a second I'm just

going to go through my

thought process and how I select lenses for my shoot.

Let's take a look at this

image for example if you

take a look, between this

photograph and this one I'm going to foot through a couple of times.

Notice that in this image her

face is wider, now her

eyes are also bigger but

her face is kind bloated out

it looks wider there's less to

find bone structure where as

is in this image it's more compressed

her face is flattened out it's

honestly much flattering image.

Now the difference between these two

is two, it's two images that I

took on a Tripod, I

moved in so it's the same exact frame.

But this image is taken with

a 50 millimeter lens on

a full frame camera, and this

image is taken with 85 millimeter lens on a full frame camera.

The longer focal length that

you shoot the more that it compresses her face.

And so if you're shooting further back

and it's a full length, a 50 millimeter fix lens is fine.

But if you're trying to fill a

frame and you get really close it's going to distort their face.

So my recommendation is if

you are doing beauty images or tight

shots go for longer focal lens.

For me I'm going to shoot pretty

much from 85 millimeters to about

200 something in that range for my beauty images.

one of my go to lenses is

the 85 mm 1.4, and I use that

for a lot of beauty

particularly on location, because I can shot at such a wide aperture.

Now in the studio however a

lot of times I'm going to

shoot with my 70-200 and

that gives me the ability to zoom and change my compression.

Now if I'm photographing a

subject to maybe has more defined

features or pick a

subject perhaps that has a

larger chin, or a larger

nose, or a larger forehead something

that is kind of exaggerated.

Instead of shooting at an

85 I might shoot more towards

200 mm, because what that

does is that it compresses those

features and it tends to be more flattering.

So it's going to be my

7200 right here, 7200

and then my

85 and so that's why

also on location a lot

of times I'm more going for

a 1.4 or an 85 because

it is lighter but in the

studio it doesn't matter I can just have my equipment out.

So you see the difference between those

two lenses, I'm going to

talk about a couple other lens choices.

This image was taken with

an 85 mm but honestly if

I wanted to go any tighter

I have to go for a longer focal length.

This image I shot with

a 50 mm I don't need to get

up close, so I don't have

to worry about distortions, you see

that those two lens are unacceptable

in this situations.

For this image I've used a

7, 200 millimeter, [xx] wanted them

to get really tight and fill

the frame if I try to

do this with a 50 or

an 85, I feel like

it might be a little

bit too close for the compression that I wanted.

In this photograph I am using 24-70.

One of the reasons I'll be

doing that is I have

this model moving a lot

she's dancing and she's changing

her body and so if

I'm stuck with a full

length lens or a fixed light

fixed focal length lens and

she is jumping and she

is moving and she is dancing,

I keep cutting off her elbows,

or I'll be missing her feet

when she was jumping, or it just wouldn't fit within the frame.

So when I have a zoom lens

I can zoom and recompose

that it fits with the composition I

wanted, so 2470 tends to

give a little more versatility,

when I'm shooting with groups

I absolutely will bring out the 24-17.

Another lens that is a

specialty lens but it definitely

applies towards fashion photography is

the 150 macro and I

use the 150 macro for shots like this.

I can't focus just on

an eye or just on the

lips when am shooting the for

example the 7200, I can't quite get that close.

So I'll pull out something like

this which is the

150 macro-lens and it

will literally allow me to take

the frame and just have

the lips, or just have

part of the lips or just

have the eye and it's really

really close, allows me to

focus a few inches

from the face but it also

it really, really tuck sharp lens.

So I'll use this a

lot for beauty photography which's convenient

as well since it is a

150 lens, it gives me

the ability if I want

to just backup and use

it as a portrait lens, so

if I only have one lens

on that shoe I have the

versatility of having macro and a portrait lens.

My recommendation is that if

you haven't really played with different

lenses and you're working on

creating fashion images, recommendation would

be to actually just test it out.

So take a friend or take,

it can be a manequin or it can

be even a brick wall,

so you can see the straight lines

and switch out different lenses and you could see the different types of compression.

This to me is more

important for beauty photography

[xx] because the compression is going to make a huge difference.

I tend to like a longer

lens but maybe you're going something

more dramatic and you want

it to be a little bit wider so honestly

just give it a try bring

a couple lenses along, another thing

to consider for testing out lenses is when you're doing full length.

I like to shoot at a

really really bow angle until

I might want a wider lens

but that also has it's own

type of distortion even if

you only own a couple

of lenses you might want to

borrow or rent so figure out

which one works best for you,

maybe try a 24-70 but

then also try a

50 see which one's going to

give you the better type of compression so.

Get a bunch of lenses give it

a try figure out what kit

works for you it's going to vary for every different person.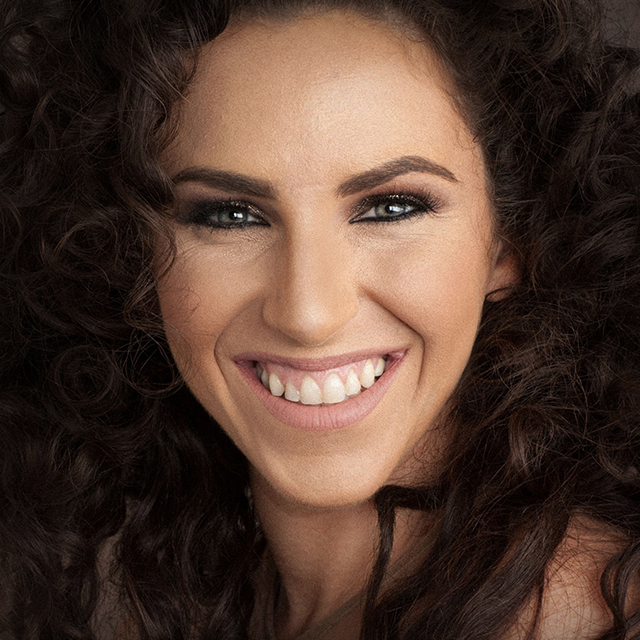 Lindsay Adler
Lindsay Adler is a professional portrait and fashion photographer based in New York. For the past 10 years she has owned and operated a portrait, fashion, and wedding studio distinguished by its 'fashion flair' approach to imagery. As a New York fashion photographer, she has written editorials that have appeared in dozens of publications internationally. She regularly contributes to a variety of major photo publications, including "Professional Photographer," "Rangefinder Magazine," "Popular Photography," and more. In May 2010 Adler published her first book, "The Linked Photographers' Guide to Online Marketing and Social Media." In February 2011 she published her second book, "Fashion Flair for Portrait and Wedding Photography." Adler, a Sigma Pro, is sponsored by a variety of major photography companies and spends a lot of her time traveling to teach workshops and at major conferences. You can find her as a platform speaker at events like WPPI, PhotoPlus, NECCC, PSA, and many more. She teaches thousands of photographers annually on topics ranging from retouching to fashion techniques to studio lighting. Though only in her mid-twenties, her career and photography have received much acclaim and she has already become a respected name in the business.