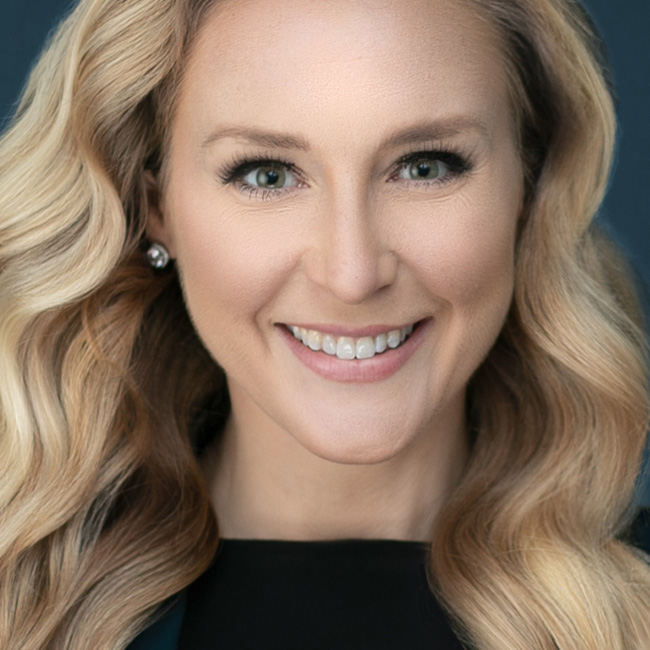 Electrifying Eyes - Retouching Eyes in Photoshop
Lesson 1: Under the Eyes
Published: May 2017
with Kristina Sherk
Duration: 1 hour 23 minutes
About Course
Join Kristina Sherk from Shark Pixel for an entire class dedicated to teaching you the best methods for retouching eyes using Photoshop. The eyes are the windows to the soul, and the first things viewers connect with when looking at your photographs. Correctly retouching eyes, without going overboard, is one of the most crucial aspects of portrait retouching, and can make or break a photo. In this class you'll learn all aspects of eye retouching, including under the eyes, opening the eyes, whitening, adding lashes, exaggerating color, improving catchlights, and more. By the end of the class you'll have a new bundle of tools, tips, and techniques for improving your retouching skills, as well as a free set of brushes you can download and use.

DISCUSS

Have a question or comment about this course? Join the conversation today!

Discuss this Course

No materials available for this course

[MUSIC]

Hey guys Christie from Shell Pixel here and I am so thrilled to be bringing

you this brand spanking new retouching class all about retouching eyes.

They're the window to the soul, and they're the first thing that viewers connect with when looking at a photograph.

So, all the more reason that we need to be able to retouch them correctly and not go overboard when we retouch them as well.

So, we'll get started.

But I wanna remind you to stay tuned till the end of this class,

because no Shark Pixel class would be complete without some really great downloadable freebies at the end.

So stay tuned until the end.

But right now, let's get started on under eyes.

All right folks, so the first thing that I wanna teach you guys about is how to get rid of darkness and

color problems underneath the eyes.

There are three different methods that I want to teach you, and then I want you to be able to use

all three of those interchangeably depending on the image that you're working on.

So, the first method that I'm going to teach you is by using the healing brush tool.

That's over here on the left side of your tools palate.

Over here on the left side of Photoshop.

If you want to access it quickly, you can always choose the healing brush tool, keyboard shortcut, which is J on your keyboard.

The next thing we want to do is come to our layers palette over here in the bottom right-hand corner.

And we want to create a new layer, and we'll do that by clicking the Create New Layer icon.

I always try to name my layers when touching, so

we're going to double click layer one and call this under eyes.

Now, we can get started with the re-touching.

I'm going to go ahead and hold down my option or alt key, and I'm going to sample In an area where I think the color and

tone are little bit more indicative of what I'd like to actually have underneath the eye.

And then, I'm going to just click and drag and paint underneath the eye area.

And that's gonna get rid of that crease underneath the eye and it's also going to help a little bit with the color and tone.

But if I zoom out you can that this is definitely overboard, I think it's gone a little bit too far.

So what I would like to teach you guys is a really quick tip that we'll

really help you out on any of your brush-based tools.

And that's going to be the keyboard shortcut for fade your last stroke.

In order to bring up your fade dialog box, we wanna hold down Shift + Cmd or Ctrl + F,

and that will bring up the fade dialogue box right here and

it's only going to fade the last stroke that you just made.

So what's nice is that we can go and find a sweet spot of where we think this

retouching looks good and doesn't look overboard.

This is really great because you can keep all of your healing brush changes

on one layer while modifying the amount of opacity for each one of your brush strokes.

I think that looks nice and realistic, so let's go ahead and choose 48%.

All right guys, so that is the first method for getting rid of under eyes.

The second method that I wanna teach you is using the Clone Stamp to get rid of under eyes as well.

That's right here on your tools palette over on the left and you can quickly access this tool by hitting the S key.

You will see me do this quite a bit.

You will see an S pop up at the bottom of my screen,

which means that I am quickly accessing this Clone Stamp tool.

Let's come up quickly before we get started actually painting and look at the differences in this brush.

Let's make sure that we have a soft edged brush,

so we want to make sure that our hardness is all the way down.

And we also want to make sure that our opacity is at about 30%.

So, I can go ahead and highlight this and

just tap 30 on my keyboard to make this 30%.

Now, we can go ahead and paint under this eye over here on the other side.

Now, if you can tell, you've got a little area of a highlight on this cheek.

And then, you've got a little bit of a midtone.

And then, over here you've got a little bit of a shadow area as well.

So whenever you're using the clone stamp, you need to think about the way that the light is actually falling off

of the face because at the end of the day, a face is a three-dimensional object.

Which means that in some areas it's going to be lighter and in some areas it's going to be darker.

So whenever possible, I try and sample an area by holding down my option or Alt key.

That's almost along the same axis as the area that I'm going to try and paint.

And what that does is it just makes my life a lot easier because once I go over the certain area,

I don't have to go back and fix any of the problems with lightness or darkness and

that's a really smart way to use the clone stamp in general for whatever use you need it.

Okay guys, those are going to be the first two methods that you can use for retouching under eyes.

Now, I wanna take a moment, let's go ahead and delete this under eyes layer,

because I wanna get a little bit more in depth with you about what under eyes are and why we fix them.

And then, kind of explain to you my third more advanced way to get rid of under eye areas.

So, if you think about the skin under the eyes, it's very, very thin.

And so, what happens is there is blue blood in our bodies, and there is also red blood in our bodies.

I have no idea if the red blood is oxygenated and

the blue blood isn't oxygenated or vice versa, but it doesn't matter.

What ends up happening in this area under the eyes is that the blue blood

ends up pooling under right in this vicinity.

And it's visible through the skin, because the skin is really thin there.

So let's think about what the problem is.

The problem is that the color is more blue and more purple.

And the problem is that the skin there is darker than normal.

So those are two things that only deal with color and with tone.

And when I say tone, I mean lightness and darkness.

So, why would I go and do something destructive, meaning

change the actual pixels in my image if the problem that I have

is actually something that can just be changed with changing the lightness and

changing the color of the pixels only, okay?

So, that's the next method that I'm going to teach you.

It's going to be a nondestructive way of fixing under eye areas.

So let's get started.

If I come in here to the under eyes, again, you remember what I just explained to you.

You know that it's a darker area and it also has a little bit of a bluer tone,

a bluer or more purplish tone underneath the eyes.

So those are the two things that I'm going to fix now.

The first thing I'm going to do is come to my adjustments window up here at the top,

I'm going to choose my hue saturation adjustment layer, and

then the only thing that I'm going to do is scroll down to my layers palette and

choose to change the blend mode of this hue saturation layer from normal to screen.

And what that's going to do is brighten the pixels that we are trying to fix.

Let's go ahead and name this hue saturation layer under eyes one.

And then again, we'll come back to our adjustments palette up here at the top right of our Photoshop.

And before I go any further, I wanna just mention that I am using the Photography workspace.

It's the default photography workspace in Photoshop.

So if you click on the Photography workspace, all of the windows that I'm using will be automatically brought up for you.

So let's, sorry for that tangent, let's get back to business.

The next thing that I wanna fix is the bluish or the purplish color that I'm seeing underneath the eyes.

So the way that I can do that is by creating a color balance layer.

So we'll click on this little icon here, to create a color balance adjustment layer.

And then, we've got our properties window right below it.

So what I wanna do is actually neutralized the blue and purple color

by actually just dragging this sliders a little bit farther away from blue and purple.

And a little bit closer to yellow and green.

Now, of course, we don't want this to be visible over the entire image,

so we're going to need to hide these two adjustments from the rest of the image.

Let's come down our Layers palette.

We will select both of these, whoops, I forgot to name this layer.

Double-click on Color Balance 1 and name this Under Eyes 2.

Okay, select both of these layers by holding down your Shift key and selecting the other one.

And then we have this nifty little icon here at the bottom of our layers

palate which will create a group of the layers that we have selected,

immediately put these two layers within a new group.

Let's go ahead and name this group under eyes.

And it's still visible over our entire image, so

what we wanna do is add a black mask to this under eyes group layer.

So let's click our Add Layer mask button down here at the bottom, and

then we'll click on our under eyes mask from nail and

hit command to control eye to invert that mask, which is going to hide anything

that's inside our used eyes layer group from the rest of the image.

Now we can get painting.

I still wanna keep a soft brush up here, a soft-edged brush.

And I do wanna decrease my opacity and my flow a little bit.

So let's do an opacity of maybe 20%, but 19 is fine.

And let's also do a flow of about 20%, somewhere around there.

All right, now we are ready to paint.

So as we are painting with white on our black mask,

you can see the under eye area starts to disappear from our image, which is exactly what we want.

We want the illusion, the darker, more purple or bluish color to

actually disappear while still keeping all of the original pixels in their form.

And that's what I mean by non-destructive editing.

I want you guys to start really racking your brains about how exactly to do

some of your everyday workflow stuff, and start doing it a little bit more non-destructively.

Because as you do that, it's going to make you become a better and better retoucher.

All right, so if I click on and off, on and off.

So just by changing the color of the pixels and the brightness of the pixels,

I was able to get rid of the entire under eye without changing a single pixel and adding in new pixels.

That's what I mean by non-destructive editing, so start thinking about that in your brain and let's move on to our next lesson.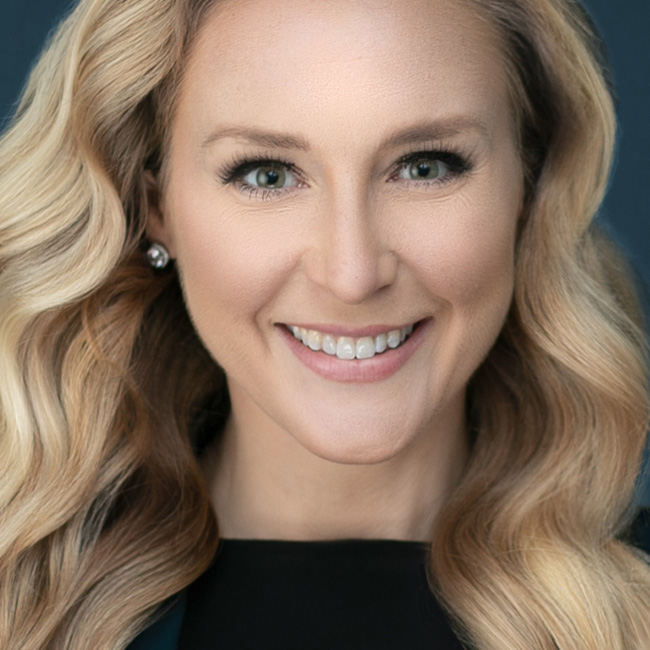 Kristina Sherk
For the past 10 years, Kristina Sherk has been a high-end photo retoucher based out of Washington, D.C. and is called the "picture whisperer" by some. She specializes in realistic retouching. She's a contributing educational author for publications like Shutter Magazine, Photoshop User Magazine and Lightroom Magazine. She is also the author behind Photoshop Cafe's Fashion Retouching DVD. Her more reputable corporate clients include National Public Radio, Time Inc., XM Satellite Radio, Cotton Inc. and most recently, Hasselblad.