Speed Up Your Portrait Retouching Workflow Using the Perfectly Clear Plug-In
Watch Speed Up Your Portrait Retouching Workflow Using the Perfectly Clear Plug-In
Learn how to perform amazing portrait retouching with Perfectly Clear Complete. Perfectly Clear Complete is a plug-in for Photoshop and Lightroom Classic that was developed from the ground up exclusively for retouching digital photographs. In this class you'll get oriented to the interface and learn how to make the most of its face selection capabilities to apply intelligent edits to faces, eyes, teeth, and skin. Best of all you can leverage the built-in presets to create your own that you can batch apply right out of Lightroom Classic. <a href="https://eyeq.photos/try/perfectly-clear-complete-v3" target="_blank" rel="noopener noreferrer">Click here</a> for a <strong>FREE TRIAL</strong> of Perfectly Clear or <a href="https://sites.fastspring.com/athentech/product/athentechproducts?coupon=THESHARK" target="_blank" rel="noopener noreferrer">click here</a> to get <strong>20% off</strong> the purchase price.
Lesson 1 : Introduction
Lesson 2 : Getting Oriented
Lesson 3 : What's Included
Lesson 4 : Face Selection
Lesson 5 : Eye Adjustments
Lesson 6 : Face Contouring
Lesson 7 : Retouching Skin
Lesson 8 : Makeup Application
Lesson 9 : Create Custom Presets
Lesson 10 : Batch Application of Presets
Kristina Sherk | DC-Based High-End Photoshop Retoucher & Educator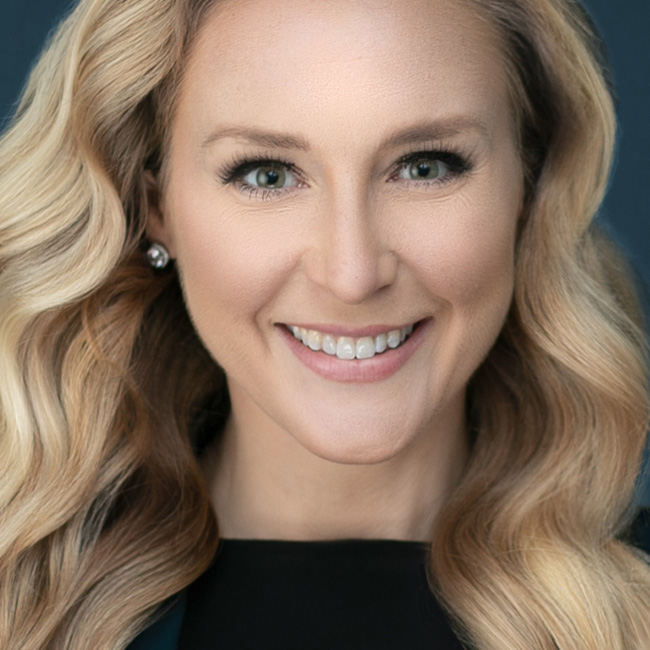 Kristina Sherk is a headshot photographer and a high-end photo retoucher specializing in realistic retouching. She's a contributing educational author for publications like Shutter Magazine, Photoshop User Magazine, and Lightroom Magazine. She is also the author behind Photoshop Cafe's Fashion Retouching DVD. Her more reputable corporate clients include National Public Radio, Time Inc., XM Satellite Radio, Cotton Inc., and most recently, Hasselblad.
Other Courses with Kristina Sherk
---
Watch This Course & More When You Become A KelbyOne Member — Free:
This is for people who are wondering if this is too good to be true. So, we put together 14 of our favorite full‑length courses for you to see for yourself. You're going to learn some cool stuff and we've got some helpful goodies for you, including:
A copy of Photoshop User Magazine
A copy of Lightroom Magazine
Access to our live weekly webcast—The Grid and our blog, the Insider
The best part? We don't require a credit card to sign up. Just create an account login, give us your name and email and you are on your way to better photography.