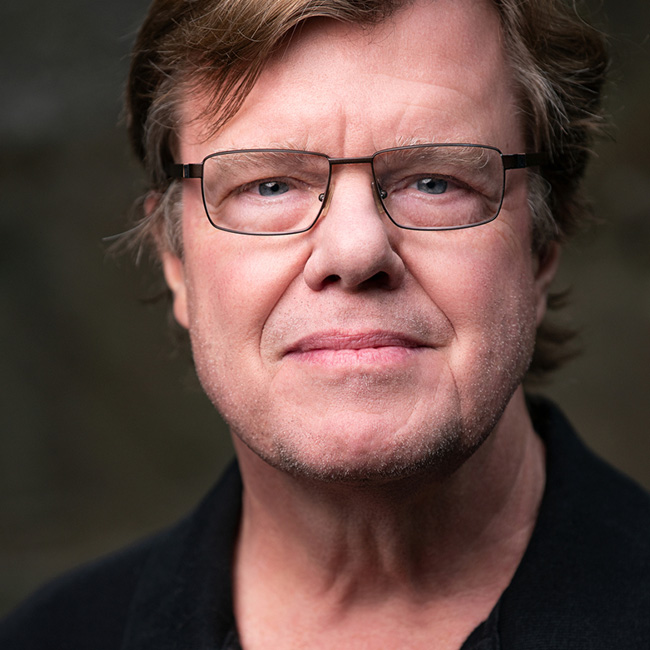 Making Great Photos in Bad Weather
Lesson 1: Light Shaping Gear: Part 1
Published: October 2012
with Joe McNally
Duration: 1 hour 59 minutes
About Course
Don't let bad weather ruin your next photo shoot. Learn how to make great photographs with Joe McNally, internationally acclaimed photographer, as he calls upon his years of on-location experience to give you the tips and tricks you need to get the job done in a variety of locations and uncooperative weather. Joe starts by introducing the gear he takes with him on location and then walks you through his process of making the most of whatever nature has in store at each unique destination.

DISCUSS

Have a question or comment about this course? Join the conversation today!

Discuss this Course

No materials available for this course

Okay, so before we

really start shooting let's talk

about stuff that we're going to go into the field with.

We're in Florida, home of

bad light, now Florida beautiful state.

Sunrises are beautiful.

Sunsets are really nice.

But in the middle of the day,

which is what we're gonna go

out and confront, at least for part

of this lesson, the sun really [xx] kicks your ass.

Can I say ass on a Kelby[sp?]

video, is that okay to do?

Yeah?

Great, cause that's my, you

know, gut call on

that and you go out

there and the sun just slaps you around.

And you have to

confront that you have to

fight it off, you have to

fend it of,f you have

to control it, you have

to modulate you have to shape

it because nobody cares

about photographers, right, in terms of scheduling the world.

Like, people will say, "Well,

we got to get this picture done,"

and you have to do it at 2:00

in the afternoon, outside, in front

of the building some place, in the

worst possible conditions you can

imagine, and you try to

say, "No." You try to

say, "Let's push back a

little bit," and all those other

things and, nobody listens,

or at least they don't listen all the time.

So we have to have strategies

and backups to our backups

so when we go out there,

we take a look at that light

and we intuitively know how to

control it, even though it's

not the best of worlds that we're presented with.

So, bad light, we're going

to go out there and take a look at it.

What do we do, what do we bring?

All right, so the basics

of bad light.

You go out, and there's

tons of light around, so why

would you bring light into a situation like that?

Because it's not particularly manageable,

you have to take your own

light and try to formalize at

least a small piece of the

puzzle out there

so that You can at least make

that which you are going after,

presumably you subject, the person,

the item of interest, look

good, while the rest

of it remains as it is.

That's why when we go out

you've already seen that

one of our best strategies is to look for open shade.

Get out of that bright sun.

Get into the shade of a building or a tree.

Put your subject in that shade,

they'll naturally be more comfortable,

they'll be And then

you're looking out at a world

of bright, bad light, but near

term where you have your

subject, the light becomes

manageable, you're able to control it better.

But not open shaping always, always available.

So there are things that we can do.

Positioning of your subject, all of that.

And the application of our own

light in a small way.

a fast way.

A portable way.

A battery operated way.

That's why you use speed lights.

I use these guys a great deal, SB900s.

The flash system that

has evolved along with the

Nikon cameras that I use, you know.

All cameras have their own flash systems.

Canon makes one; Nikon makes one.

But I tell you what

If you are going out into this

world of bad light you should

have at least one, possibly two

speed lights, they are generally

speaking called, to try to

apply them to your subject

and create at least near-term good light to that effect.

I bring battery operated

light small white shapers

if im moving light and fast

this is a lumiquest 3.0

small tiny little soft box, okay?

Here's its bigger brother, the LTP.

Okay?

You can see this guy is

literally half the size of that guy.

So, light area, light

surface, is very, very important.

So this is small and

poppy, this a little bit less so.

One strategy I do use

is when I'm using these kinds

of lights, and it does stress the flash a little bit.

When I put this into a

light shaper like this, like these

small soft boxes, I leave my dome diffusers on.

'cause what I'm gonna try to

do is move my light

very, very close to my subject

so I get the most efficiency and

power out of it, but I'm

also looking for a decent

quality, so I'll leave

the dome diffuser on and I'll diffuse it right at the source.

So in other words, it's not a

hard directional light coming into this tiny little salt[sp?]

box.

It actually glows a little bit more.

I mean, we're talking shades of difference, here.

It glows a little bit

more inside the box and

radiates better before it

hits the outer skin of the box.

Now, another iteration that

I am very fond of is

a tiny little soft box, this little [xx] light.

The reason I use this

is, it has an interior

baffle, which gives me

another layer of diffusion, okay?

So here, inside, the

light hits this little kind

of, I don't know, piece of

cloth, really, radiates again

so again I keep the dome

diffuser on, it explodes inside this little box.

It hits this diffuser panel and then hits the exterior skin.

And this closes up pretty nicely, okay?

Folds down like that.

You can pinch it with a

little A clamp or stuff it

in a stuff sack, put it

on a carabiner, clip it to your backpack, have it bounce around.

Pretty light, pretty durable, and

pretty nice quality of light for a tiny little light source.

And I'm leaving unsaid, which

I'll say now, that old

maxim that I know everybody

is familiar with right size

of light source and distance

to subject impact greatly the feel of the light.

think about the sunlight we're confronting, right?

A cloudless sky and high Florida sun.

Sun's a million miles away.

What happens to the shadows in those conditions?

Razor sharp, hard, edgy, shadows.

Nasty, okay.

Small spectral light source, very far away.

Drop clouds over that sun

like a big softbox.

So that's essentially what we're doing

here, okay, is we're interrupting

the flow of that harsh sunlight

with small light shading tools

to try to xx our foreground

and make that foreground more appealing.

Take the subject out of

that canopy of bad light

and at least make them,

in an isolated way, look good

and bring them some flattering

light cause that's actually what

your commission, or your portrait

subject, wants from you no

matter what the conditions are that are surrounding them.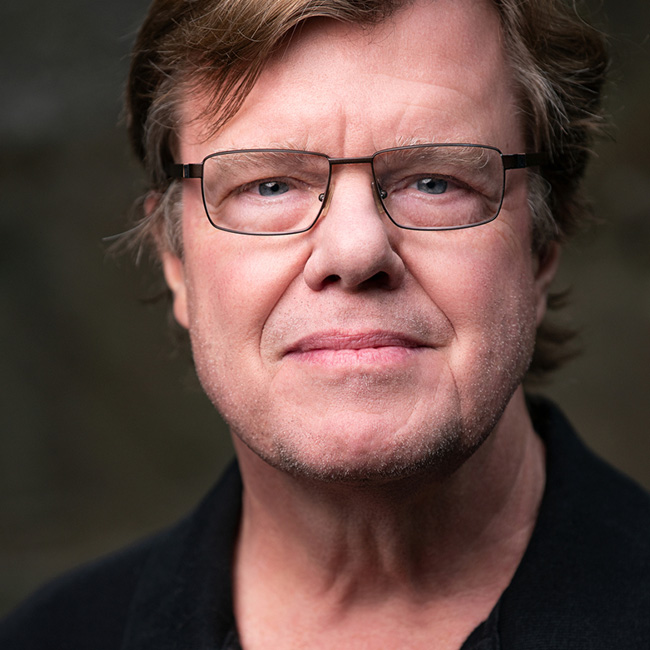 Joe McNally
Joe McNally is an internationally acclaimed photographer whose career has spanned 30 years and included assignments in over 50 countries. He has shot cover stories for TIME, Newsweek, Fortune, New York, Entertainment Weekly, The New York Times Sunday Magazine, and Men's Journal. He has been at various times in his career a contract photographer for Sports Illustrated, a staff photographer at LIFE, and, currently, an ongoing 23-year contributor to the National Geographic, shooting numerous cover stories for those publications.