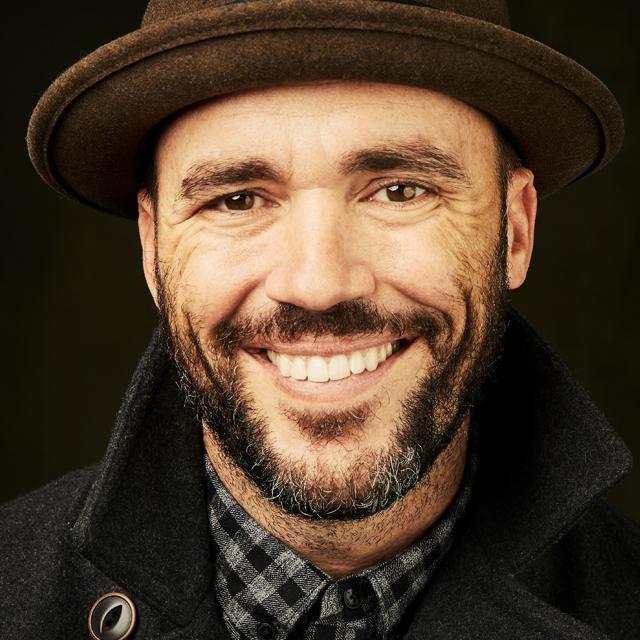 Photographing the Eli Young Band
Lesson 1: Introduction
Published: September 2011
with Jeremy Cowart
Duration: 1 hour 29 minutes
About Course
Photographers and country music fans alike are in for a special treat when Jeremy Cowart invites Matt Kloskowski and KelbyTraining.com to join him on a commercial shoot, photographing country recording artists from Universal's Republic Nashville label - The Eli Young Band. You'll get an up-close and personal look at the guys behind the band as Jeremy takes the photos for their latest album, Life at Best, which just debuted at #6 on the Billboard 200 chart. You'll also learn some killer commercial lighting setups and see what it takes to produce a shoot for a major-label release as Jeremy sets up in a super cool (and freezing cold) Tennessee prop warehouse. Then, back in the KelbyOne studios, Jeremy performs the actual editing the client asks for so you can see exactly what he did before these pictures were put to use. See the final shots the label used and learn more about the Eli Young Band at http://www.eliyoungband.com

DISCUSS

Have a question or comment about this course? Join the conversation today!

Discuss this Course

No materials available for this course

Well, hi everybody I am Matt

Kloskowski in Watertown Tennessee

here with Jeremy Cowart, hey Jeremy,

what, we have seen each other already we'll shake hands

again, so guys, we've got

something really cool planned for you today.

We're doing a live

band shoot, Jeremy is doing a live band today.

This wasn't done for us, you

called us up and you

said hey guys I'm doing the

shoot, this is my

job for the day why don't

you come along and film it, so I said that's where we're going to start right?

Yeah, absolutely I'm very excited

because like you said this is an actual gig for one of my clients.

It's a universal republic,

it's a record label out of Nashville

and I'm going to

be photographing a band called

The Eli Young Band, they are

a very very big deal, they're a

big country group of four

guys and they have a

massive following and so I'm just

thrilled that they're allowing us to

do this, because most record

labels and clients that I

have at least will never

dream of allowing this to

happen so this really

is a rare opportunity for

us to do this, and I'm

excited too because it's night and day

difference from the Venice beach here.

Yes the classes you have done for us

before, were kind of out on

Venice beach and walking around

and stuff like that.

Yes those were with girls we were with models,

we were on Venice beach it wa

s warm and sunny and today. It is not warm and sunny.

Today it's freezing cold and

I'm wearing thermals and I'm

still freezing cold, and even

indoors where we're going to

be shooting there's no heat, and

so it's going to

be cold all day,

we're also in a very different

type of environment, we're shooting

in a big prop warehouse and so

it's basically like a playground for me.

I have tonnes of

toys and props

and the cool thing is

that it's so big I can do

a two weeks of shooting and still get a different styles.

It's infinite, I mean the

first thing that we talked about

when we saw it was you

can walk around this place, you

can do 10 shoots in there and never shoot in the same place.

Right yes so that would

be a good opportunity for

you all to see us we're really going to

be getting into the nitty gritty

of lighting today, it's going to

be a big lighting day, so

I'm excited for you all to

see that. Where they stand,

where you put the lights especially in

a place like this that's probably more important.

So we're at the

white elephant emporium you want

to go and take a walk inside and show him around.

Let's check it out.

Cool.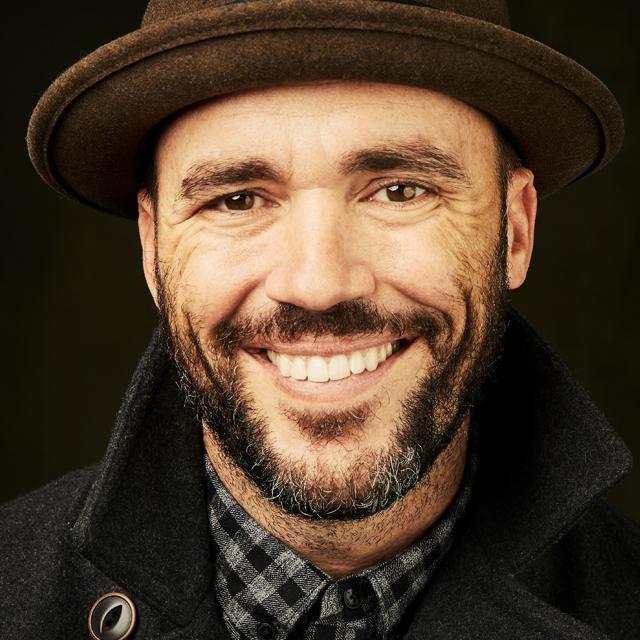 Jeremy Cowart
Jeremy Cowart is a professional photographer from Nashville, Tennessee. Beginning his photography career in 2005, Jeremy quickly became a respected artistic voice in the industry. Having shot numerous musicians, entertainers and celebrities, Jeremy is also the founder of Help-Portrait Movement, a worldwide movement of photographers giving free portraits to those less fortunate. As his list of clients continues to grow, so does Jeremy's desire to improve, share, teach, and give back to those around him.