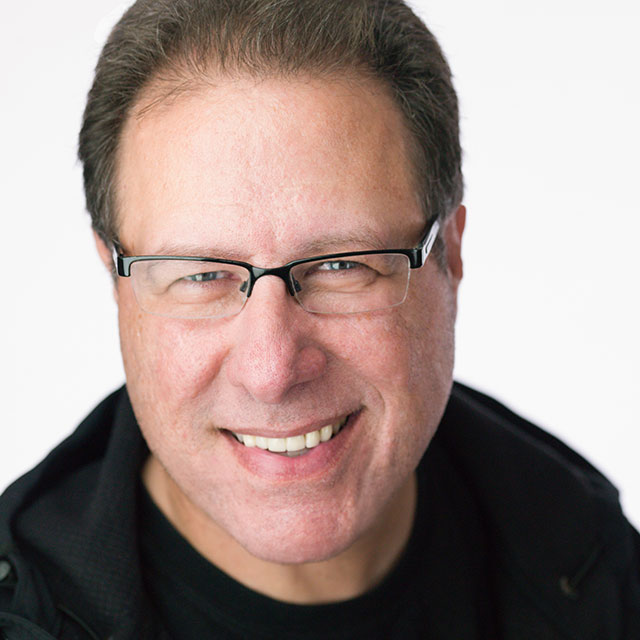 How To Use Macphun's Luminar Plugin For Lightroom and Photoshop
Lesson 1: Accessing Luminar from Photoshop and/or Lightroom
Published: June 2017
with Scott Kelby
Duration: 2 hours 1 minute
About Course
Learn how to add Luminar to your Lightroom and Photoshop workflow! Join Scott Kelby as he introduces you to exactly how he uses Luminar. Macphun's Luminar is a plugin for Lightroom and Photoshop, as well as being a standalone image editor, which means there are lot's of ways you can add this tool to your existing workflow. You can think of Luminar as special effects plug-in that can be used for creating quick looks, finishing touches, or even serving as a substitute for Photoshop if you are a Lightroom-only user. Luminar is currently a Mac-only product, but a Windows version is scheduled to be released soon. In this class Scott shows you how to access Luminar, gets you oriented to its interface, and then shows you how he uses its filters, presets, and features to give his images that extra finishing touch through several start to finish projects.

DISCUSS

Have a question or comment about this course? Join the conversation today!

Discuss this Course

No materials available for this course

[MUSIC]

Well, hi everybody, Scott Kelby here, welcome to my class on Macphun's Luminar Plug-in.

Now this plug-in plugs into Lightroom It plugs in to Photoshop and

you can just use it as a standalone editor, so Luminar is a special effects plugin.

And I'll tell you what I'm gonna do in this class is, I'm not gonna give you a demo of the whole product or anything like that.

I'm just gonna show you how I use it in my own workflow and it has become a part of my workflow.

I use it for creating a really very, very quick looks and very quick things that I want to do.

I use it a lot of times for finishing stuff.

So my basic workflow is to start in Lightroom, do what I want to do there, like adjust the contrast, exposure, whatever.

Then I go to Luminar and I apply effects, and then when I'm done I just click okay and

it comes of course back to Lightroom or back to Photoshop.

Which depends on whichever one you wanna use but

I guess basically what I'm saying is I don't use Luminar to do things I can already do in Lightroom and Photoshop.

I use it to expand upon that and that's really what it does well, you would have to be really, really, really crazy good at Photoshop,

and have a lot of time on your hands to do the things that Luminart does so easily.

Like row one, click, stuff.

And I'll tell you also the reason why I'm doing this class now and why I'm using Luminar,

how it became part of my workflow, is I had been, for many years, using the Nik collection.

In particular, the Nik software that I used the most Was the Nik Collections Color Efex Pro 4,

and that has been a secret weapon for photographers for 10 years.

A few years ago Google bought Nik and Google just announced they're no longer gonna support the software and

that as Photoshop updates and Lightroom updates and the MacOS updates and the Windows updates Something's gonna break it.

Well, guess what?

That time has finally come, and things are starting to break and people are not able to use the Nik collection anymore.

Some people still are, and depending on what graphic card they have and what operating system they're on, they'll still be able to use it.

But its death is near, in fact, I wrote a blog post recently called,

The Nik Collection is Dead, because it's dying on one of my machines.

It still works on the other.

I gotta move on, I gotta find what the next thing?

And I believe it is Luminar.

So Luminar has got tons of effects, many of which that will look very familiar to you.

And by the way, one of the reasons why a lot of the functionality and names and stuff, you'll go, wow, this kinda works like the Nik Collection,

is because Macphun Is a bunch of people from Nik.

[LAUGH] So when Google bought Nik some of these Nik folks went and started Macphun.

So it's like, okay, it's very, very familiar sounding and they've done an amazing job with it.

So what I'm gonna do in here is again, not go through every feature.

Just gonna show you how I use it in my own personal workflow.

All right the first thing that I do want to do is show you how to get it up and running.

So, when you download the plugin, of course you install it, and it's fairly inexpensive.

A lot of people don't remember this, but

when the Nik collection first came out, it was $499 for the collection.

Now later when Google bought them, thankfully they lowered the price to $150.

But Luminar is only $69.

But there's more.

So it's $69 which is obviously a much better price, however,

if you're a kelbyone member and you are because you're watching a kelbyone class,

go to your members dashboard, go to perks, go to discounts and find the Macphun discount.

You get 15% off of that, so there's a special code there where you can get a discount for 15% off the plugin.

So it's very inexpensive and you will find it very familiar and fun.

All right, let's look at how once you install it of course, you download it and double click it, it installs.

Once you install it, how do we access it?

So let's jump over here to Photoshop we're in Photoshop and

you will find the plugin under your filter menu, under Macphun software.

And it is right there, Luminar.

Hey by the way it is made by mac but Macphujn has announced the Windows version.

So there is also a Windows version now.

In fact, by the time you've watched this class the Windows version will be out.

You can get this for either Mac or Windows versions of Photoshop or Lightroom all right, so

take a look on screen, there it's at Filter, Menu under Macphun Software and there it is, Luminar.

When you choose it it just opens your image in Luminar from Lightroom it's the same kind of thing.

Choose the image you wanna work on.

Go under the Photo menu, go to Edit In and there's your whole list of all the plugins you've installed.

And you can choose right there Luminar.

Now, while we're right here in Lightroom, you can make this easier on yourself,

you can actually set up a preference so you can use a keyboard shortcut to take any image straight there without digging through these menus.

You only have to do this once, it's nice.

Go into the Lightroom menu, go to Preferences, and

when it shows up of course it says General Preferences, you're gonna click on External Editing.

You're gonna go right here to Additional External Editor and you're gonna choose Luminar as your external, your second external editor.

So Cmd+E on Mac or Ctrl+E on Windows would take you of course to Photoshop, take your image to Photoshop.

But if you want to go just to Luminar instead then you can set this up to where it

would be Option+Cmd+E on Mac Or alt control control E on a window PC.

So, what you do is go right here where it says Add External Editor., click on Preset.

And it's gonna bring up all the plug-ins that you have installed and you are gonna choose Luminar and there you go.

You can choose what file format you want to send your image from.

I choose PSD and I will choose an eight bit to go over there.

Because by the time I'm gonna plug-in, I'm fine with eight bit.

Okay, so there we go, now that you've set your preferences,

if I wanna take this image over to Luminar, I'm gonna press Option, Command E because I'm on a Mac.

It's gonna, of course, because I'm using a jpeg, it says do you wanna edit a copy?

Yes, I do.

So it's gonna make a copy of my file, it's gonna take it over and it's gonna go ahead and launch Luminar and you'll see here comes the Luminar Interface.

I will tell you this, the Luminar Interface does not load screamingly quick.

So it you go, hey this seems like it's taking a few seconds, it takes a few seconds.

So don't be like, uh-oh, something's wrong, just there we go.

So here it is on screen.

We'll go through the Interface in the next segment.

In fact, that's what the next segment is is Going Through the Interface.

But I just wanna mention before we leave here so you'll go in here.

You'll make all the changes you want.

And you'll click the Apply button up in the left corner right up here.

You'll click Apply.

And it will make those changes to your image and take it right back to Lightroom for you.

If you were in Photoshop same kind of thing.

It opens up this window, you make all the changes you want.

You hit apply, it closes the window and those changes have been applied to your image inside of Photoshop so either way it's a quick way.

And of course, just want to mention this one more time for people who are crazy about the stand alone idea.

You can drag and drop an image from your desktop or whatever onto the icon.

It will launch as it's own stand alone product and you can do it there.

In the next segment we're gonna look at getting around.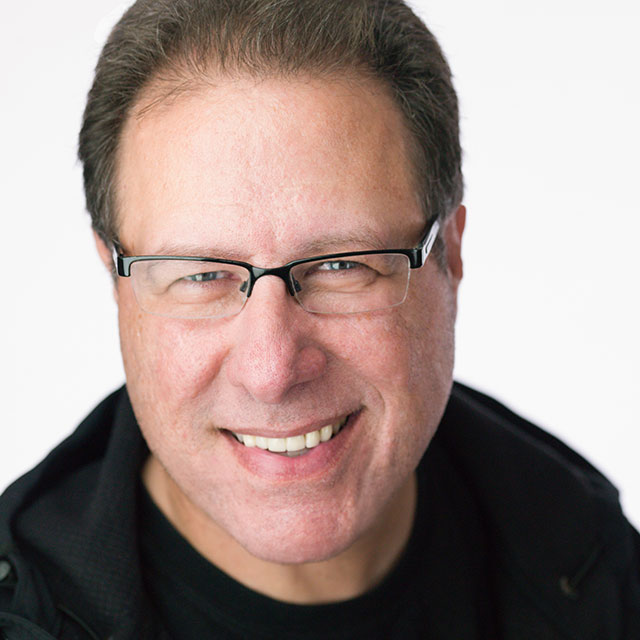 Scott Kelby
Scott is the President and CEO of KelbyOne, is also the original "Photoshop Guy", is the editor and publisher of Photoshop User Magazine, Conference Technical Chair for the Photoshop World Conference, Training Director and instructor for KelbyOne Live Seminars, and author of a string of bestselling technology and photography books.