Painting Portraits in Corel Painter 2017
Watch Painting Portraits in Corel Painter 2017
Turn your photographs into beautiful paintings! Join Heather the Painter as she introduces you to Corel Painter 2017, and shares her tips and workflow to show you how to easily create custom paintings from your photos. Using a Wacom tablet for greater control and a natural brush stroke, Heather starts with an orientation to Painter, how to customize brushes, and how to configure your Wacom tablet for optimal settings. From there she expertly steps you through her workflow as she transforms a portrait photograph into a stunning painting. Whether you are painting for yourself or your clients, you'll have a great foundation for getting the most out of Corel Painter.
Lesson 1 : Introduction
Lesson 2 : Customizing Brushes
Lesson 3 : Starting Your Portrait
Lesson 4 : Applying Your Brushes
Lesson 5 : Cloning In
Lesson 6 : Skin and Hair
Lesson 7 : Lips, Nose, and Eyes
Lesson 8 : Light and Color Placement
Lesson 9 : Hair
Lesson 10 : Finishing the Painting
Heather Chinn | Award-Winning Corel Painter, Master Elite Artist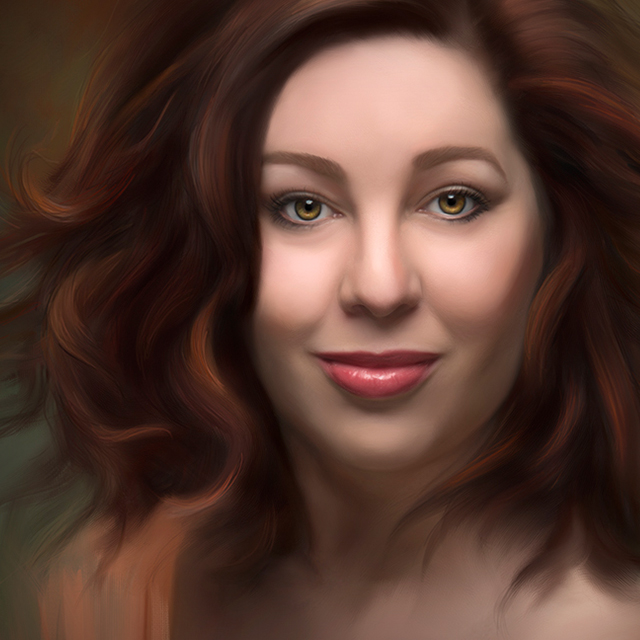 Heather is an award winning Corel Painter Master Elite, Golden Artist Educator, Corel Approved Painter Educator, PPA Master Artist, Master Photographer, Master Craftsman, and all around painting and research geek. An experienced live presenter, she teaches Corel Painter and mixed media at multi-day workshops, seminars, and PPA affiliate schools nationally. Heather's masterpieces are consistently featured in the prestigious, annual loan collections.
Get This Course and More with Our
Plus Membership

— Pay Only $9.99/Mo
This is for people that are ready to move from individual tutorials to full blown courses from world‑class instructors. Beyond the 300+ courses, the Plus plan offers guided learning to help you get the most out of your education and start getting results right way.
or save 20% with our annual $96 plan