Painting Portraits in Corel Painter 2017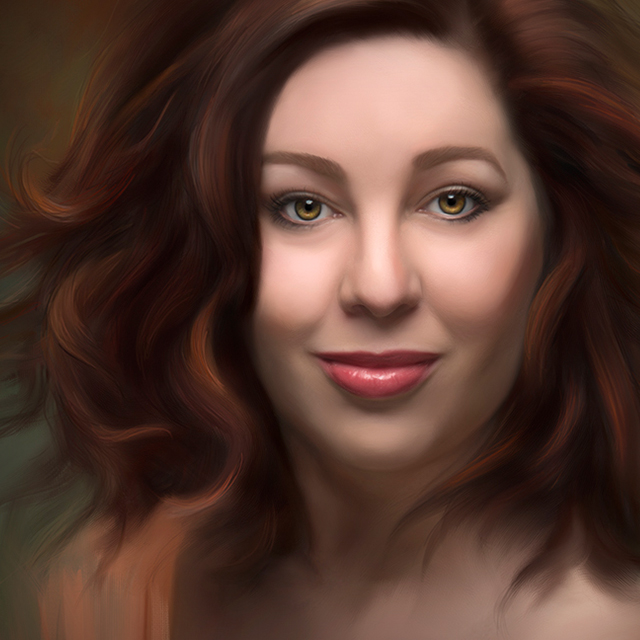 with Heather Chinn lessons:
10 Course Lessons
watched:
2167 Member Views
Painting Portraits in Corel Painter 2017
with Heather Chinn
Turn your photographs into beautiful paintings! Join Heather the Painter as she introduces you to Corel Painter 2017, and shares her tips and workflow to show you how to easily create custom paintings from your photos. Using a Wacom tablet for greater control and a natural brush stroke, Heather starts with an orientation to Painter, how to customize brushes, and how to configure your Wacom tablet for optimal settings. From there she expertly steps you through her workflow as she transforms a portrait photograph into a stunning painting. Whether you are painting for yourself or your clients, you'll have a great foundation for getting the most out of Corel Painter.
BUY COURSE
Our Courses Are all Broken Down Into Small Lessons
Creating Easy Breaks and Stopping Points
lesson 1:
Introduction
(free course preview)
Join Heather as she introduces the class and discusses what will be covered in the lessons that follow. Heather jumps right in with a tour of Painter.
14min, 42sec
lesson 2:
Customizing Brushes
Painter's Brush Engine allows you to customize and select very natural looking brushes.
18min, 58sec
lesson 3:
Starting Your Portrait
In this lesson Heather teaches you how to get started with your painting.
10min, 42sec
lesson 4:
Applying Your Brushes
Having your Wacom tablet set up correctly will help you get more expressive brush strokes.
17min, 7sec
With the background where you want it, you can begin to clone in the clothing and detail.
9min, 8sec
One workflow approach is to start on the skin first, saving the face for last.
22min, 6sec
lesson 7:
Lips, Nose, and Eyes
The lips, nose, and eyes are the defining features of the face, and you really want to bring those to life.
12min, 9sec
lesson 8:
Light and Color Placement
One of the keys to bringing your subject to life is the proper light and color placement.
13min, 35sec
Time to paint in hair with that same 3 step process of starting with a clone base, build up with color, and then refine with blending.
13min, 38sec
lesson 10:
Finishing the Painting
The final steps involve cleaning up edges, ensuring the background meshes with the subject, and final touches to make it look realistic.
7min, 50sec
We've Scoured The Planet For The Best In Their Trade
Those who make learning easy and fun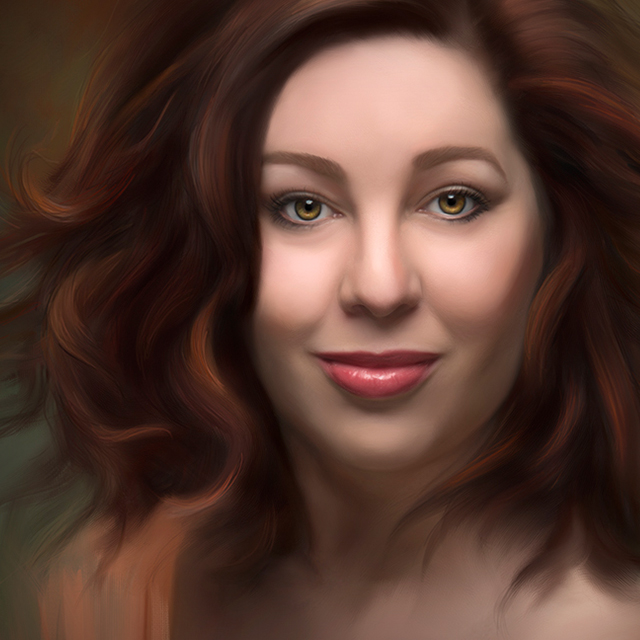 Award-Winning Corel Painter, Master Elite Artist
Heather is an award winning Corel Painter Master Elite, Golden Artist Educator, Corel Approved Painter Educator, PPA Master Artist, Master Photographer, Master Craftsman, and all around painting and research geek. An experienced live presenter, she teaches Corel Painter and mixed media at multi-day workshops, seminars, and PPA affiliate schools nationally. Heather's masterpieces are consistently featured in the prestigious, annual loan collections.
Take Your Skills to The Next Level Want Unlimited Access to Our 900+ Courses?
Become a Member today!
LEARN MORE