The Ultimate Guide to Photographing Kids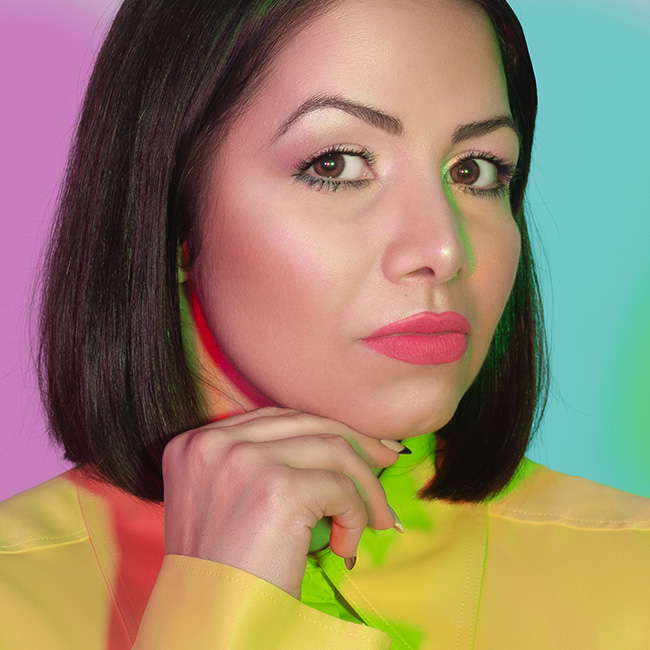 with Gilmar Smith
$29
BUY COURSE
Photographing kids can be challenging on many levels. Join Gilmar Smith on set for a series of child-themed photoshoots as she shares her techniques and tricks for making connectio...
READ MORE
JOIN NOW
With 900+ courses, a monthly magazine, community forums, discounts, free presets, brushes, and more, you'll see why KelbyOne is where photography clicks.
lessons:
17 Course Lessons
watched:
432 Member Views
The Ultimate Guide to Photographing Kids
with Gilmar Smith
Photographing kids can be challenging on many levels. Join Gilmar Smith on set for a series of child-themed photoshoots as she shares her techniques and tricks for making connections and capturing each subject's personality. Gilmar's ultimate goal is incorporating a sense of wonder into her photographs to preserve that magical time of childhood. From working one-on-one with kids of various ages to a wild group photo shoot Gilmar walks you through each step of the shoot. At the end of the class Gilmar reviews her favorite photos from each shoot and demonstrates some of her post processing techniques.
BUY COURSE
Our Courses Are all Broken Down Into Small Lessons
Creating Easy Breaks and Stopping Points
lesson 1:
Introduction
(free course preview)
Gilmar introduces the class and discusses what will be covered in the lessons that follow.
3min, 22sec
lesson 2:
Capturing and Preserving the Magic of Childhood
Allow the kids to tell their own story.
4min, 30sec
lesson 3:
Pre-session Consultation
These consultations are crucial when photographing children to get the information you need to use during the shoot.
10min, 56sec
lesson 4:
Things to Do Before Client Arrives
There are a lot of little things you can do before the client arrives to help ensure a successful shoot.
6min, 1sec
lesson 5:
Creating a Connection
When the client arrives on set it is important to create a connection with them.
10min, 1sec
lesson 6:
Take as Many Photos as You Can
Kids move a lot and their expressions change rapidly, so take as many photos as you can during the shoot to improve your chances of nailing the best expressions.
8min, 31sec
lesson 7:
Get Them Into Character
When using props and costumes you want to get the client into character to make the most of it.
3min, 39sec
lesson 8:
Make the Best of It
Sometimes the kids are not as into the photo shoot as you would like, so you just have to make the best of it.
5min, 34sec
lesson 9:
Working with Teens
Teenagers can present different challenges than younger kids and you need to work with them to make that connection.
5min, 55sec
lesson 10:
Photographing Props to Composite
For some shoots you may end up compositing certain elements into the final shot.
1min, 53sec
lesson 11:
Capturing Their Personality
When kids show up on set they may be nervous and shy, and it is your job to try to bring out their personality.
6min, 19sec
lesson 12:
Including a Child's Favorite Items
Some kids may bring along an important item to make central to the shoot.
4min, 5sec
lesson 13:
Props and Costumes
For some kids using props and costumes can really help put them at ease.
3min, 40sec
lesson 14:
Working with a Group of Kids
Bringing a group of kids and props together presents challenges and opportunities.
10min, 18sec
lesson 15:
Photo Review from Individual Shoots
Gilmar reviews photos from each of the shoots as she walks through some post processing tips.
6min, 22sec
lesson 16:
Photo Review from Group Shoot
Gilmar works through her post processing steps for editing the group photo shoot.
6min, 28sec
lesson 17:
Final Image Review
Gilmar shares her favorite photo from each of the shoots.
5min, 59sec
We've Scoured The Planet For The Best In Their Trade
Those who make learning easy and fun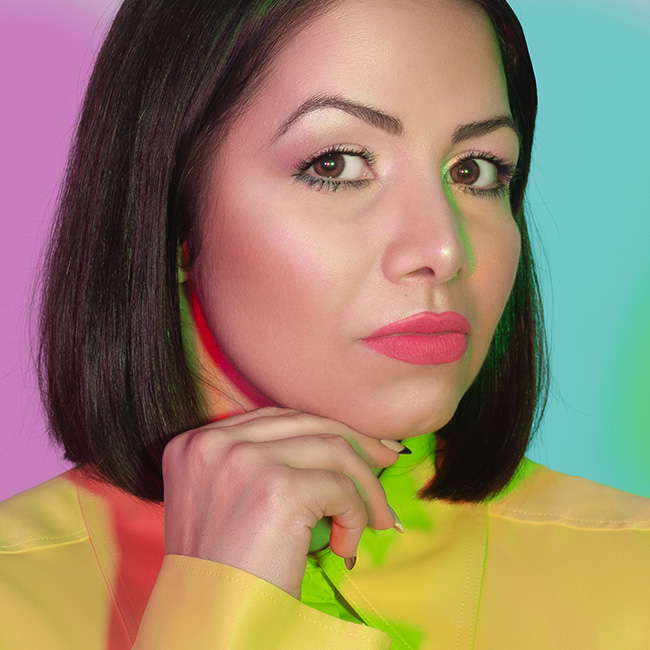 Creative Portraiture and Photoshop Composite Specialist.
Gilmar Smith is a KelbyOne member, self-taught photographer, and Photoshop addict. Based in Orlando, Florida, she specializes in creative portraiture and Photoshop composites. In 2011, she discovered her passion for photography and has learned everything about lighting, posing, Photoshop, and photography with her self-portraiture. She has two beautiful children, who are often subjects in her stunning images. In her spare time, this supermom is a racecar lover, Disney freak, and social media junkie. Through the ups and downs of life, Gilmar has used her self-portraiture as an outlet to express herself.
Take Your Skills to The Next Level
Want Unlimited Access to Our 900+ Courses?
Become a Member today!
LEARN MORE