Creative Portraits at Home
Or become a member to get unlimited access to this course & over 800 others
Watch Creative Portraits at Home
There's no place like home! Join the KelbyOne crew as they drop in on the amazing Gilmar Smith to learn how to she produces the most creative portraits from the comfort of home. In this class Gilmar shares her favorite tips and tricks for making small spaces look their best, demonstrates how she uses colored lights for making the ordinary look extraordinary, puts her family to work in front of the camera in a series of fun photo shoots in different rooms, and then walks through her post processing workflow to bring her concepts to life. You'll learn how to conduct a creative portrait shoot without even setting foot outside your door, and while making the most of the gear and space that you have.
Lesson 1 : Introduction
Lesson 2 : Science Shoot
Lesson 3 : Home Schooling Shoot
Lesson 4 : Kitchen Shoot
Lesson 5 : Science Shoot Post Production: Part 1
Lesson 6 : Science Shoot Post Production: Part 2
Lesson 7 : Home Schooling Post Production: Part 1
Lesson 8 : Home Schooling Post Production: Part 2
Lesson 9 : Kitchen Shoot Post Processing: Part 1
Lesson 10 : Kitchen Shoot Post Processing: Part 2
Gilmar Smith | Creative Portraiture and Photoshop Composite Specialist.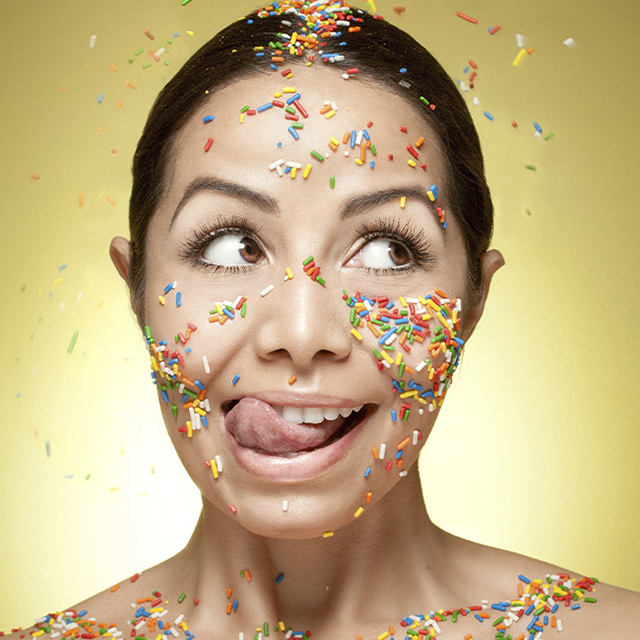 Gilmar Smith is a KelbyOne member, self-taught photographer, and Photoshop addict. Based in Orlando, Florida, she specializes in creative portraiture and Photoshop composites. In 2011, she discovered her passion for photography and has learned everything about lighting, posing, Photoshop, and photography with her self-portraiture. She has two beautiful children, who are often subjects in her stunning images. In her spare time, this supermom is a racecar lover, Disney freak, and social media junkie. Through the ups and downs of life, Gilmar has used her self-portraiture as an outlet to express herself.
Other Courses with Gilmar Smith
---
Get This Course and More with Our
Plus Membership

— Pay Only $9.99/Mo
This is for people that are ready to move from individual tutorials to full blown courses from world‑class instructors. Beyond the 300+ courses, the Plus plan offers guided learning to help you get the most out of your education and start getting results right way.
or save 20% with our annual $96 plan