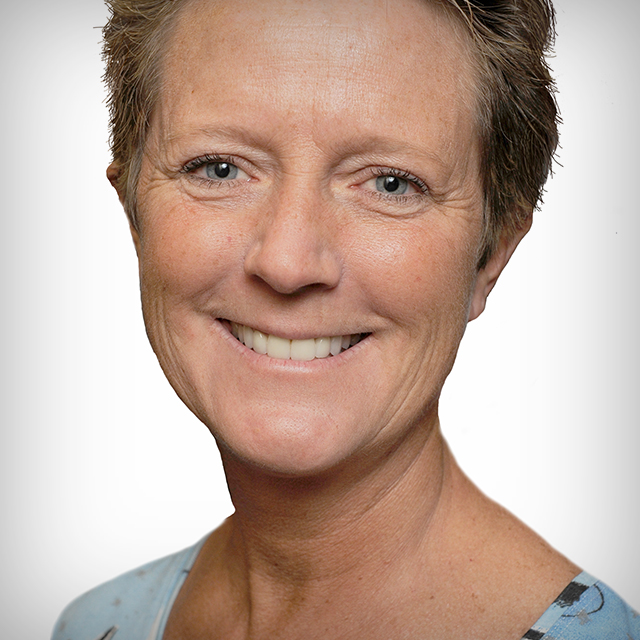 The Nikon D3
Lesson 1: Introduction
Published: July 2008
with Laurie Excell
Duration: 2 hours 6 minutes
About Course
Join professional wildlife photographer, Laurie Excell as she takes you on a tour of Nikon's newest camera, the D3. She will cover everything from the buttons and dials to menus and her own basic settings for capturing wildlife in action as well as lens selection.

DISCUSS

Have a question or comment about this course? Join the conversation today!

Discuss this Course

No materials available for this course

Hi, this is Laurie

Excell, I'm here at the

Kelby training studios and we're

here today to talk about the Nikon

D3 so pull up

your chair, grab your camera get comfortable and let's get started.

Let's start with the

top 10 key features of

the Nikon D3. These are the

features that I

found very attractive when I decided to purchase the camera.

The first one is the new

full frame or FX Sensors

as Nikon calls it. What's so cool about that?

Well Nikon just put the wide back in the wide angle in my opinion.

I love the new wide angle

lenses that they've come up

with, coupled with this new body, woo!

I can get like a sweeping landscape like you can't believe.

That's a really cool feature in my opinion.

Next great feature is the 100% Viewfinder.

What's so great about that?

What you see is what you get.

When I'm looking through my camera

and framing up an image, that's

exactly what I'm going to get on my final picture.

To me that's great, I'm not

going to find extraneous things in

the frame that I didn't see when I was capturing the image.

Another really great feature is the all new focusing system.

51 points. Now I

can compose the frame exactly

the way I want to, have

the focus exactly where it

needs to be, typically right

on the eye of my subject, and

I can fire away not

worrying about is my

camera keeping the focus the way it should.

Now that's three, and they're very cool features, there is more.

Nikon now has a feature

called Scene Recognition, and what

that does is as I'm panning

with a moving subject, and the

subject suddenly drops down against

a very busy background, often times,

I would lose focus in the

past, nowadays what happens is the camera says well,

the background has changed, it locks

on, it keeps my subject

in focus, giving me that

many more great images, as

I'm panning, and capturing that peak of action.

Speaking of peak of action,

nine frames per second.

Those of you who know me,

know I just absolutely love

to let the camera wrap, it

sounds cool, but seriously

the part that's really great about

nine frames a second, when

I'm panning with the subject,

and capturing a bird in

flight or a bear running

up a creak, trying to

catch a fish, nine frames

a second gives me the

ability to capture the

absolute peak of action.

The water spraying, the wing tips curled

, it's really cool,

and trust me, try it you'll love the sound yourself.

Dual CF cards slots, now

I can shoot twice as many

frames, without having to stop and change cards.

Well hey, back in the film

days 36 exposures sure wasn't much.

Believe me, when you're out

shooting hot and heavy and

the action's great, even 8 gigs

is not that much and dialing

cards they seem to kind

of run out right that peak of action.

So having the duo card slots

allows me to keep on

shooting knowing that I'll

be able to keep that card

going and have the peak

of action when I want it.

How about that three inch rear LCD screen?

It is a very high resolution, large screen.

I still don't make critical decisions

on exposure based on viewing

the screen, but let me

tell you, when I'm outside it's

bright light, it's hard to

see, that screen has high

resolution, it's really bright

and clear, it makes my job a lot easier.

The D3 has 12 megapixel

sensor, high resolution again.

As you're hearing I'm talking about

resolution and that's what it's all about.

We're photographers.

We want great big beautiful

images from our captures.

You can get it with the D3, I'll tell you.

12 megapixels is more

than enough for just about any size you need.

Well the big buzz suite on the

D3 is the high ISO

feature, which allows you

to shoot at really high speeds and still have low noise.

That's been a real problem in cameras

in the past, not so with the D3.

Where do I keep my ISO?

I shoot as slow as I can get away with.

But when the light gets low or I need a faster shutter speed,

maybe a smaller aperture, I know

I can bump that ISO up

even higher, still capture an

outstanding image and get

the shot, that's critical in my business.

Now if you're counting, you've noticed

that I only covered nine points.

There's so much more to this camera.

Stay tuned.

We'll go over every.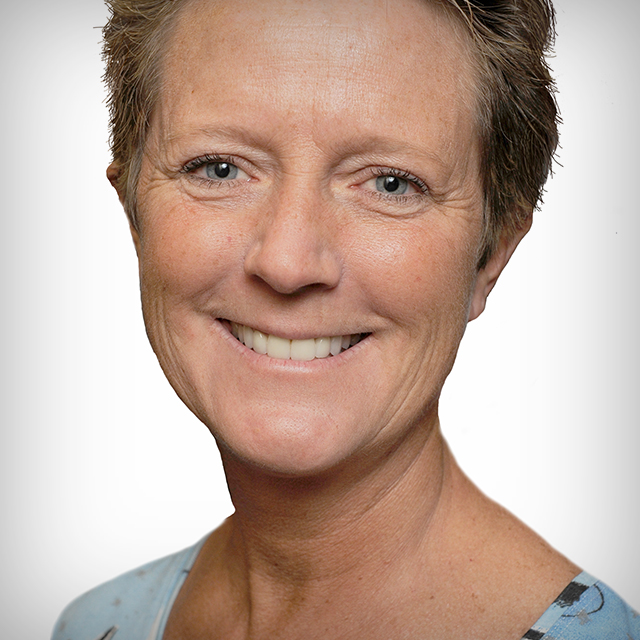 Laurie Excell
Laurie spent the first 25 years of her career in photographic sales helping pros and hobbyists alike decide which photographic equipment best suited their needs. All the while, she was an avid photographer. In 2000 she left sales to become a full-time professional wildlife and nature photographer. She has been published in Outdoor Photographer, Outdoor Photography (UK), Photoshop User, and Layers magazines. You will also find her photography on Audubon calendars, as well as postcards, calendars, and posters for the National Park Service.