Photoshop Techniques for Fashion Photography
Or become a member to get unlimited access to this course & over 800 others
Watch Photoshop Techniques for Fashion Photography
Frank Doorhof's unique style has earned him success in the world of fashion and glamor photography. In this course, Frank sits down in our studio and teaches viewers some of the Photoshop techniques he uses when creating his images. The course starts with an in-depth Q and A session in which Frank discusses the importance of light metering, creating a web presence, and some advice for choosing a studio space. From there, the rest of the lessons feature Frank at his computer, taking viewers step by step through his post-production workflow. Frank covers things like skin smoothing, cleaning up backgrounds, working with channels, how he creates images with high tonal contrast, adding noise and color tint, and how he likes working in the raw image formats.
Lesson 1 : Q and A
Lesson 2 : Color Correction with Color Checker
Lesson 3 : Color Temperature in the Raw Converter
Lesson 4 : Workflow
Lesson 5 : Skin Smoothing
Lesson 6 : Seamless Background
Lesson 7 : Special Effects
Lesson 8 : Channels
Lesson 9 : Catch Lights and Rough Filters
Lesson 10 : Tonal Contrast and Content Aware Fill
Lesson 11 : Black and White with Noise
Lesson 12 : Raw File Format
Lesson 13 : Start to Finish
Lesson 14 : Combining Techniques
Frank Doorhof | Netherlands-Based Fashion & Glamour Photographer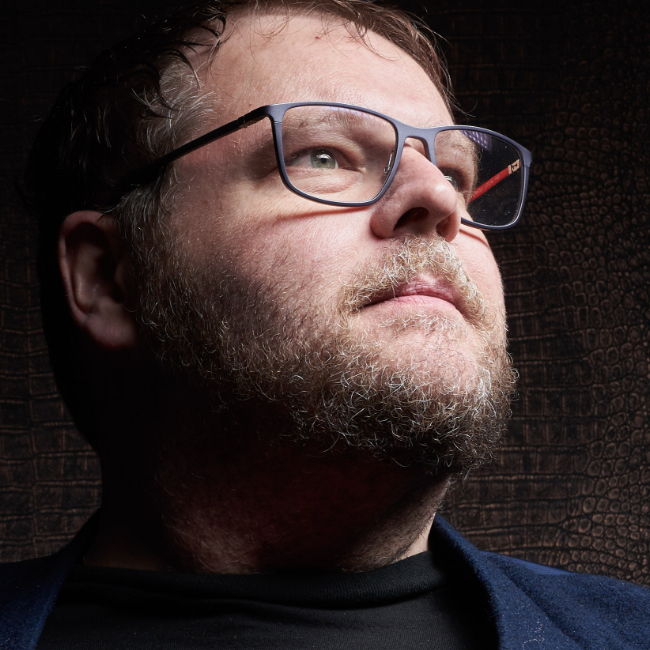 Born in Amsterdam, Frank Doorhof has a passion for photography and teaching it. He has released numerous books, like Mastering the Model Shoot, and is a sought-out speaker for seminars and events. He strongly believes and teaches that the language of photography is light and that photographers should be able to "speak the language" instead of always having to fake it in Photoshop.
Other Courses with Frank Doorhof
---
Get This Course and More with Our
Plus Membership

— Pay Only $9.99/Mo
This is for people that are ready to move from individual tutorials to full blown courses from world‑class instructors. Beyond the 300+ courses, the Plus plan offers guided learning to help you get the most out of your education and start getting results right way.
or save 20% with our annual $96 plan