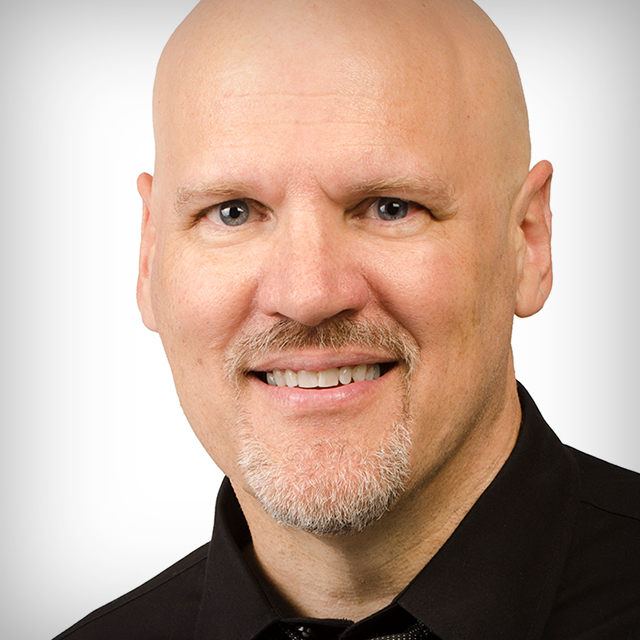 Perfecting Selections in Adobe Photoshop
Lesson 1: Why Make Selections?
Published: February 2017
with Dave Cross
Duration: 1 hour 49 minutes
About Course
Perfect your Photoshop selection powers! Join Dave Cross as he equips you with all the information you need to know to create accurate selections as efficiently as possible. Dave goes through all of the various selection tools, discussing their pros and cons, and demonstrating how to get the most out of each one. From learning pre-selection strategies to mastering techniques for fine tuning your selections, Dave will provide you with the key elements needed to choose the right selection techniques for the job at hand to end up with a great selection.

DISCUSS

Have a question or comment about this course? Join the conversation today!

Discuss this Course

No materials available for this course

[MUSIC]

Hi, I'm Dave Cross.

Welcome to this class on selection tools and techniques.

For as long as Photoshop's been around I think one of the most important skills to know is making selections.

More importantly, making good selections quickly and easily.

Very accurate selections in as little time as possible.

And that's really what this class is about.

My goal is to equip you with all the information you need to know about the various tools and

techniques for making selections in that method of getting them done really quickly and easily.

Now I am going to talk about all the individual tools in Photoshop for making selections but I also want this class to be as practical as possible.

So I will discuss the pros and cons of one tool versus another in different situations.

And that's one of the important kind of approaches we need to take is have a plan A and

a plan B because sometimes the automated selection tools in Photoshop work really easily.

Other times, you'll need to do a little more work to get to the end result you want.

Now, before we get right into the individual tools, there's a couple of things I wanna talk about first.

And the first one is why we make selections to begin with.

And it's very straightforward.

Really, in order to work with a specific part of an image in Photoshop, we have to identify those pixels first.

And the selection method is always step one of some other step.

In other words, you don't just make a selection and then go, okay, good, I'm done.

The selection is before you go onto do something else such as lighten or darken it or paste onto another image.

Whatever it might be.

So, let's take a look here at some of the things we need to know about making selections on a global scale.

So I have a photograph open here and by nature, every pixel in this image is already active.

i don't have to do anything.

The fact that I have an image opened, it's almost like every pixel is selected, so if I were to take a paint brush, it would affect the entire image.

Instead, what if I only wanted select a particular area, for example maybe I want to try and

change the color of this gentleman's jacket right here, well It would take an awful long time for

me to try and very accurately paint over that area.

And more importantly, it wouldn't give me a lot of options.

So instead, I use one of my selection tools.

And, again, we'll be going through all of these a little bit later on.

In this case I'm just gonna use the quick selection tool to make a very quick and not terribly accurate selection for now just to give you the idea.

Once I've done that, now the only pixels that are active are inside this selection.

So if I took my paint brush again and attempted to paint outside, you can't really tell this probably,

but I'm attempting to paint right now and it won't let me paint in these outside areas because the only pixels that are active are inside here.

Now, clearly, I wouldn't wanna just slap red paint on there.

So instead what I do is I use an adjustment layer.

And we'll use one like maybe hue saturation.

So now, as I make an adjustment, you see how it's only affecting the area that I selected.

Now the accuracy of my selection obviously will have an impact on how realistic this looks.

So in a real world situation I would spend more time making a better selection.

But that's kinda the ideas, the fact that I made that selection first means

the only area that's being affected is this part that I had selected.

Now you might also notice down here if I collapse the Properties panel, that when I added my adjustment layer

there's now a layer mask and that layer mask is based on my selection.

So if I optional, I'll click on it you can see, there's my mask, and

it basically represents what I did with my selection tool first.

And that's the other important thing we need to talk about a little bit is the relationship between making a selection other things like layers and masks and so on.

As I mentioned before you don' t make a selection and then stop, you make a selection to then do something with it and

for me the most common thing is ending up with a layer mask.

Either through an adjustment layer like we did here.

Or when I'm perhaps combining images together, I'm gonna make my selection

turn into a layer mask, then drag that into another image so I have more options.

And again, we'll look at each of these things in individual lessons.

But as an example, this is why it's important to understand the relationship between working with

selections and masks in this example here.

Let's say I wanted to take this football and add it to another image that I already have.

And we'll talk about different methods to do this.

Personally I would probably use a method like this and

again we'll talk about it in more detail where I select the outside area and

then choose a command called Inverse so I've got my football selected.

But just to make a point I'm gonna wreck my selection a little bit and

pretend I didn't notice the fact that I had missed part of my selection here.

So if I take my move tool and drag and drop that into a different image,

it starts to look okay until you realize that a piece is still missing there.

And at this point all I've done is I've copied those pixels and only those pixels.

So the fact that I missed a part means that really my selection wasn't very good and

also know I have painted my self into a corner cuz I can't do anything about that at those point.

My only option would be to delete this and start again.

So I'm gonna do that, delete that layer, go back, to this one and

instead I'll still have that poor selection, but here's an example of the difference.

Instead of just dragging those pixels over, if instead I go to the bottom of my layers panel and

I add a layer of mask, it still, I'm just gonna pretend for now I still didn't notice the fact that piece is missing.

But now what I'm gonna drag over is the whole layer and the associated mask.

So if I drag this over, it's still gonna look bad to begin with.

But the difference is, if we go a little closer here.

I can look and see, uh-oh, there's some problem here.

So there's my layer mask.

If I take a paint brush.

And I'll just make it a little smaller.

And all I have to do now is paint with white to recover the parts of the football that I missed.

Now if I go a little too far there where little bits of white are showing, I just have to swipe my color to black and paint the other way.

Now this isn't really a class on layers and mask but

there is such an important relationship that you'll often see me making a selection so

that the next step I make an accurate layer mask whether its for making an adjustment layer as you saw or in this case combining images together.

So that's one of the really key important areas of why we're making selections as to end up with

a really good mask that we can then work with for whatever we wanna do next.

Now speaking of end up with, in the next lesson we take a look at two other really important philosophies,

if you will, or strategies that you should use, before you start making a selection.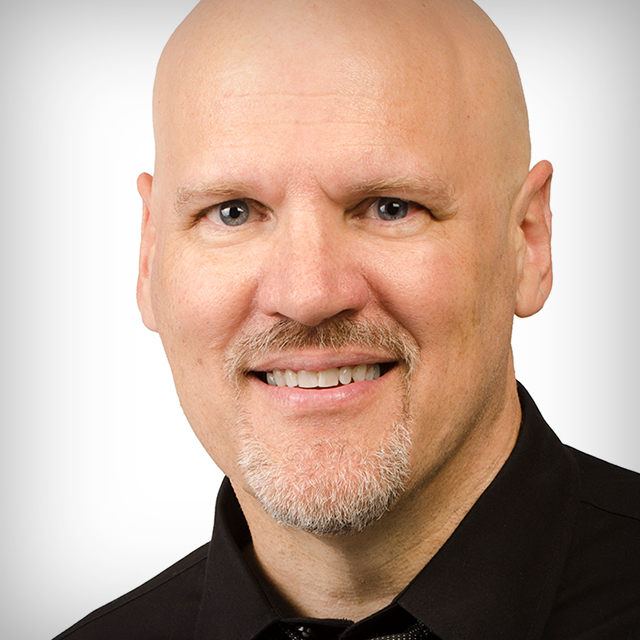 Dave Cross
For over 25 years Dave Cross has been helping photographers and creative professionals get the most out of their Adobe software. Since1987, Dave has taught Photoshop, Illustrator and InDesign to thousands of users around the world. He has a Bachelor of Education, is an Adobe Certified Instructor and is a Certified Technical Trainer. Dave has taught for Adobe, at Photoshop World, the Texas School of Photography, Adobe MAX, Imaging USA and at numerous corporate locations. Dave has written many articles and multiple books, co-hosted Photoshop User TV and has appeared in many DVDs and online courses for Kelby Training, CreativeLive and Photoshop Cafe. He offers online training at online.davecrossworkshops.com. Dave has taught Photoshop in every state in the United States, throughout Canada and in Europe, consistently earning rave reviews. Dave is well-known for his engaging style, his humor and his ability to make complex topics easy to understand. In 2009 Dave was inducted into the Photoshop Hall of Fame.