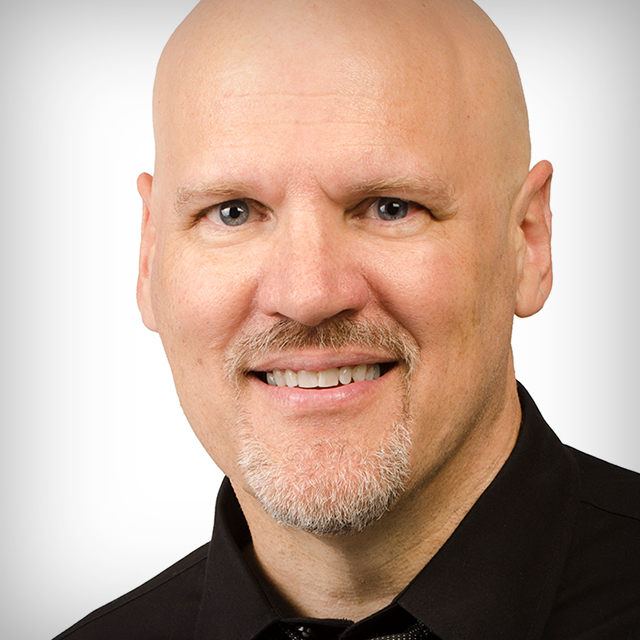 Mastering Layers: Beginner Techniques
Lesson 1: What is a Layer?
Published: July 2017
with Dave Cross
Duration: 1 hour 20 minutes
About Course
Join Dave Cross to learn how to become successful using Photoshop's layers. Aimed at beginners, this class is designed to help you understand what a layer is, discover what types of layers exist and the ways they can be used, navigate the Layers panel, learn how to manage your layers, and much more. Understanding layers is the key to unlocking Photoshop's tremendous capabilities for all manner of creative pursuits. By the end of this class you'll have the confidence to take on more challenging projects.

DISCUSS

Have a question or comment about this course? Join the conversation today!

Discuss this Course

No materials available for this course

[MUSIC]

I'm Dave Cross.
Welcome to this class on layers for beginners.

This class is aimed at people who have struggled to understand what layers are for.

Maybe you've tried them a little bit but don't quite understand how to use them.

And that's what we're gonna take a look at is how to use layers, why they're so important, and

all the key aspects you need to know to be successful using layers.

Now to start off, one of the first questions that often comes up is for people who don't quite understand it, what is a layer and why should I care about them?

And one of the ways that i like to talk about that is by first not using Photoshop at all.

But actually using an actual photograph and a Sharpie.

Now you might be thinking to yourself, why would you ever write directly on a photograph with a Sharpie and that's kinda the point.

Is why would you do that on a real photograph so also why would you do that in Photoshop?

So let's take a look at what I mean.

I got this photograph here and I go to write something on it.

And as I'm writing I make a mistake.

Well, I pretty much wrecked it because now I work directly on the photograph and in Photoshop we have an undo and in real life we don't.

So needless to say, this would not be a good thing.

So instead, luckily I have another photograph.

If i were to take a sheet of plastic and cover that up on top, now as i write

on it, the writing is actually on the plastic itself instead of the photograph.

So that means I can move it around and reposition it.

And if I really don't like it I can remove it completely.

So one of the advantages of thinking this way is it's really protecting the original photograph and

the same concept applies if I wanted to add another photograph.

Instead of pasting the photograph directly.

On my photograph.

I put that photo on a piece of plastic, so it's the same thing.

I can move it around and position, so it looks to the viewer like we put a photograph directly on there,

but we know it's on this separate sheet of plastic.

And to extend that one step further, if I add a logo, for example, on another sheet of plastic, now I'm building up this little stack.

Of pieces of plastic, so I can move them each independently and if I don't like the order in which they appear,

I just have to change the stacking order with my sheets of plastic, which is the same thing we're gonna do in Photoshop when we start playing with layers.

So the reason I start off talking about this to begin with is to understand that.

It works the same way in Photoshop.

So now let's take a look at the same function, but this time in Photoshop.

So here we are in Photoshop, and I've opened the same image, a JPG image in here, and take a look over at the background layer,

you'll see there's a little padlock symbol on here, but unfortunately, as we'll see later, that doesn't really mean it's locked.

In other words, there's nothing to prevent me from taking my brush tool and

deciding to start painting right on here, but same thing if I make a mistake.

Yes, Photoshop has one undo.

However once I close and save this there is no more undo so this is not a very safe way to work.

so I am actually going to step backwards so that is not the case and instead think of that sheet of plastic we had a moment ago.

So when I click on that icon it adds a new layer in Photoshop.

And that's the equivalent of that sheet of plastic.

In fact, if I hide the background layer by clicking on this eye icon you can see that in Photoshop checkerboard represents transparency.

So in effect that's our sheet of plastic.

So that's the layer I'm on, now I take my brush tool and I write whatever I want.

And the advantage of it is, unlike the first time when I painted directly on the background, because it's on the separate layer I can hide this layer.

I can take my move tool and I can reposition it somewhere else I can either do things that we can't do with a sheet of plastic,

such as, I could lower the opacity to make this text a little more see-through.

And these are all things we'll talk about throughout the class.

The other thing we can do, that of course you can't do in real life, is I can even use a command like free transform to make this text smaller, and rotate it.

So it gives me great advantages over working directly on the background.

Now if I wanna add additional photos as layers, here's another example.

I take this photograph.

I'm gonna use a technique which we'll go into more detail later called drag and drop,

which allows me to drag this photograph and position over here, and you'll see, it adds another layer.

So now, I have another layer with this photo on it.

And let's add one more doing the same thing.

Take this logo, drag and drop it over and now I have the logo.

So, much like I did with the pieces of plastic, now I have separate layers for

each of these objects, which means I can reposition them anytime I want.

All I have to do is make sure I'm on the correct layer and if you decide that the order isn't correct, let's zoom in a little bit.

So, for example, I want the logo to be behind this photo.

I just have to look at the order in which the layers appear, and just drag them up or down within the layers panel.

And we're gonna go into more detail about everything you know about the layers panel shortly.

So that's really the idea, and it's why I always start with this idea of showing it on a real photograph,

cuz I think people can relate to a photograph and pieces of plastic.

So when we are talking about layers in Photoshop, we just have to think of it the same way.

Each layer is like that sheet of plastic that's going to protect our original photograph, and

give us all these options for moving things around and being able to work with it in many different ways.

Next let's talk about how you decide how many layers you need in a document.

In other words, when you need layers, and when layers are added automatically for you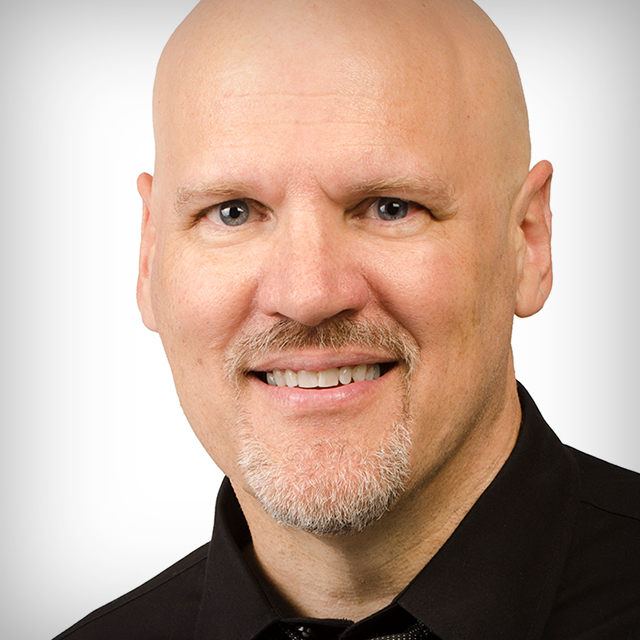 Dave Cross
For over 25 years Dave Cross has been helping photographers and creative professionals get the most out of their Adobe software. Since1987, Dave has taught Photoshop, Illustrator and InDesign to thousands of users around the world. He has a Bachelor of Education, is an Adobe Certified Instructor and is a Certified Technical Trainer. Dave has taught for Adobe, at Photoshop World, the Texas School of Photography, Adobe MAX, Imaging USA and at numerous corporate locations. Dave has written many articles and multiple books, co-hosted Photoshop User TV and has appeared in many DVDs and online courses for Kelby Training, CreativeLive and Photoshop Cafe. He offers online training at online.davecrossworkshops.com. Dave has taught Photoshop in every state in the United States, throughout Canada and in Europe, consistently earning rave reviews. Dave is well-known for his engaging style, his humor and his ability to make complex topics easy to understand. In 2009 Dave was inducted into the Photoshop Hall of Fame.