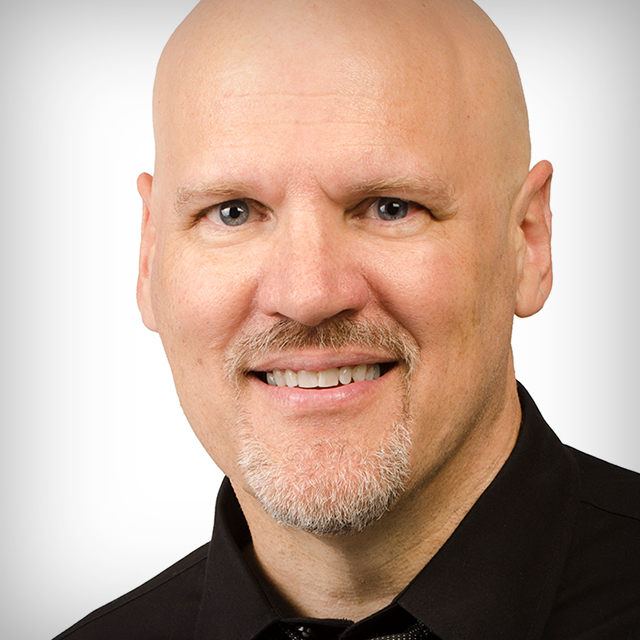 Mastering Layers: Advanced Techniques
Lesson 1: Locking and Filtering Layers
Published: August 2017
with Dave Cross
Duration: 1 hour 20 minutes
About Course
Become more effective using layers in Photoshop! Join Dave Cross as he builds on his previous class to teach you more advanced ways to leverage the power of layers. In this class you'll learn how to use shape-based masks, vector masks, layer comps, advanced layer blending options, powerful ways to use smart objects, and much more. Dave wraps up the class sharing some of his favorite keyboard shortcuts for working with layers that you can implement in your workflow right away.

DISCUSS

Have a question or comment about this course? Join the conversation today!

Discuss this Course

No materials available for this course

[MUSIC]

Hi, I'm Dave Cross, welcome to this class on advanced layer techniques in Photoshop.

As we know, layers offers tremendous capabilities in Photoshop, and the purpose of this class is to take things a little step further.

To show you some techniques that perhaps aren't completely obvious, or

maybe to show you ways to take advantage of things in slightly different ways than the standard way of working.

And to start off, let's talk about how we can take advantage of working with multiple layers and

take advantage of the way Photoshop lets us work with those layers by both locking controls, and how we can filter them out.

So first, let's talk about the locking options when we're working with layers.

As you can see in this simple example, I've just created a layer that has some transparency around it so

we can explore the different options for locking.

And these are not necessary things we use everyday but they can be a real time saver when you're trying to do something.

For example, let's just say I was taking my paint brush here and

I'm gonna pick a darker version of the color and I wanna start doing a shading this object.

But unfortunately when I do it nature,

it's of course just painting right over the top of the whole layer without paying attention to anything that's already there.

So if I undo that step backwards, if I click on this first lock symbol,

this is one of the, probably the ones I use more than any other, and its lock the transparent pixels.

When I click on this little icon, you'll see a padlock symbol appear to tell me something is locked on this document.

And what is locked is anywhere that's transparent, which of course in this case would mean anything other than the red oval.

So for example, if I attempted to paint over here, nothing would happen, but

as soon as I start to paint now, I'm restricting the work I'm doing by only painting on the existing pixels.

So when it says lock transparent pixels, that means the only pixels you can affect are the existing ones.

Now, part of the trick with anything in Photoshop is knowing when to turn this on and when to turn it off.

In this case it made great sense to lock the transparent pixels because I wanted to paint the existing one.

But here's the potential catch.

Now if you decide to do something else, you might not want the pixels to be locked anymore, and here's what I mean.

Right now I've got locked transparent pixels still turned on cuz I haven't turned it off yet.

If I go to the Filter menu and choose something like, let's do Motion Blur.

Well, normally motion blur, I would be seeing this blurring all the edges of the document.

But the way the Motion Blur filter and many other filters works is it's gonna push the pixels into

the transparent areas, but I've told it well no you can't because those areas are locked.

So in order to effectively use this filter, I'd have to go back and unlock that and

then if I apply that motion blur you'll see right away I'm getting a very different effect,

more what I was expecting because it is taking advantage of the entire layer.

So the lesson we learn here is when people ask the question, should I lock the layer or not, as I always say,

the answer is it depends because for some situations, it makes sense, for others it doesn't.

That's the locking one that I probably use more than any other, the other options are, lock the ability to paint.

So that means you can't do anything to this layer in terms of adding paint.

You can see that I'm getting that symbol, so I'm not able to paint it.

You could also decide that, while you want to be able to paint on it and use the transparent areas, you don't want people to be able to move the layer.

So that's what the third lock symbol is.

And then the next one is to do with art boards.

And we're not using art boards in this example.

And then the last one is lock everything.

Now you could lock more than one.

So you could say, I want to both lock the transparent pixels.

And the ability to move it but that would still allow me to paint on it.

And like a lot of things in Photoshop, whatever you leave turned on will stay that way until you turn it back off again.

Now one very useful keyboard shortcut to know is if you've already Already chosen a locking symbol like in this instance I chose to lock the transparent pixels.

If I use the forward slash key every time I tap that key it's a toggle switch to go back and forth with locking and unlocking.

So the bottom line with these blocking controls, is there very useful but just remember it should become part of your checklist when

you're working with layers to make sure are those locking controls that correct way for whatever it is you're trying to do next.

Now the other thing that's very interesting when you have lots of layers is the ability to filter those layers so you're only viewing certain ones.

So, for example, in this document, I've got a whole bunch of layers started here Including type layers and shape layers and adjustment layers and so on.

And I like to keep my thumbnails nice and big so I can see what's happening, but at a certain point,

it becomes a little confusing, cuz I got so many things going on.

So one of the options I can take advantage of, these controls right up at the top.

And you'll see, there's some different options.

First of all, I can search for different things, I can search by the name of the layer.

I can search for layers that are in a certain blend mode.

So these are all different searching options.

So I can say I wanna find any one that's in the mode called multiply which I don't think I guess I do have few.

See, I didn't even know myself that there were some already in that area.

So that's the first option, is to filter by searching for something.

The other one is even simpler.

You just click on icon to say, I only wanna look at image layers.

And right now I only have one.

I only wanna see the adjustment layers.

Now, notice nothing is happening on the image window, every layer is still active.

It's just I'm viewing only certain ones.

So I wanna look at just the type layers in the layers panel I click on the type icon it shows me there's

my three type layers I could then work on them and once I unclick that it goes back to normal.

I can look at shapes and so on, so each of these is really just giving me the ability to say I only wanna see shape layers and type layers in the layers panel that's the key part of this.

It's not hiding it from the image window it's just helping you when you're looking at the layers panel.

And you're seeing all these different things in there.

And you wanna remind yourself and or work on a specific type of layer these filtering commands can be very useful.

So I started off with these two things because they're important, not perhaps things you'll use every single day.

But it's a good start down the road of some techniques that just give us a little more control over working with layers.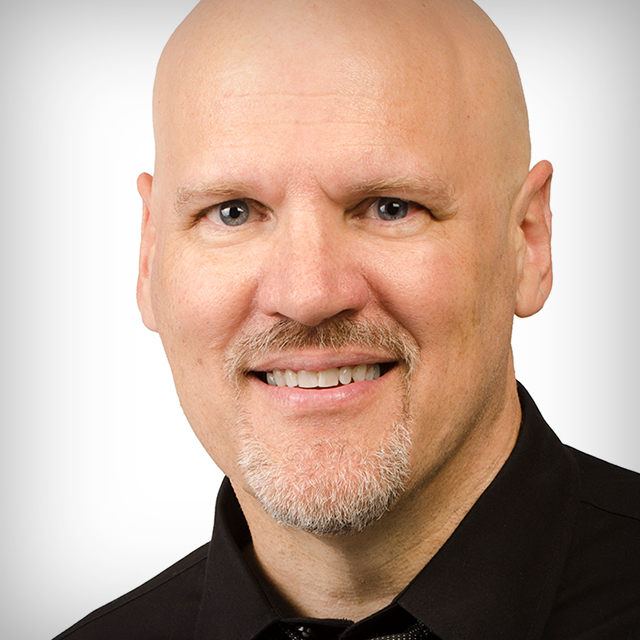 Dave Cross
For over 25 years Dave Cross has been helping photographers and creative professionals get the most out of their Adobe software. Since1987, Dave has taught Photoshop, Illustrator and InDesign to thousands of users around the world. He has a Bachelor of Education, is an Adobe Certified Instructor and is a Certified Technical Trainer. Dave has taught for Adobe, at Photoshop World, the Texas School of Photography, Adobe MAX, Imaging USA and at numerous corporate locations. Dave has written many articles and multiple books, co-hosted Photoshop User TV and has appeared in many DVDs and online courses for Kelby Training, CreativeLive and Photoshop Cafe. He offers online training at online.davecrossworkshops.com. Dave has taught Photoshop in every state in the United States, throughout Canada and in Europe, consistently earning rave reviews. Dave is well-known for his engaging style, his humor and his ability to make complex topics easy to understand. In 2009 Dave was inducted into the Photoshop Hall of Fame.