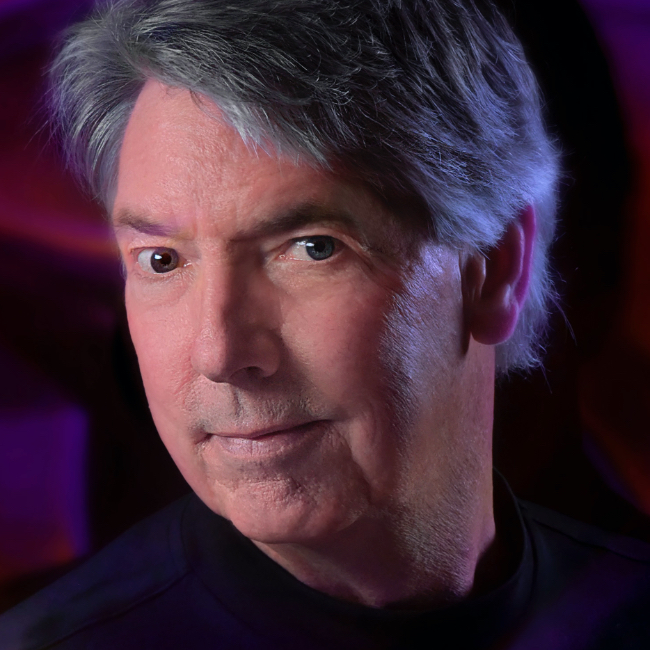 Action Sports Flash Photography
Lesson 1: Introduction
Published: August 2011
with Dave Black
Duration: 1 hour 17 minutes
About Course
He wowed the crowd at Photoshop World Orlando '11 with his incredible skills and passion for photography. Now, Dave Black is bringing that passion and skill to KelbyTraining.com with his debut class! In Action Sports Flash Photography, Dave uses his Nikon Speedlights and DSLR to create the kind of stylized sports portraits that you normally see in feature articles, programs and magazine covers - and he shows you how to do it too. In this class, you'll learn how to capture action sports, in varying degrees of action from track and field to motocross, with high-speed sync and fast action shutter speeds. You'll also learn what equipment and settings work best for each progressive action sports situation; but most of all, you'll learn that while you may not have the exact same kind of equipment Dave does, it won't matter half as much as you think as long as you share his exuberance and desire to take an amazing picture.

DISCUSS

Have a question or comment about this course? Join the conversation today!

Discuss this Course

No materials available for this course

Come on. My name's

Dave Black, and I would like

to welcome you to the Kelby Training class.

Today, we're going to be

talking about sports actions and

speedlights, which is perfect

for me. For thirty-some years, I've

been a sports photographer for

magazines like Sports Illustrated in

Newsweek, and today we're

doing something just a little bit

different, we're going to be using

lighting and street light

more of a feature type shoot

for we are going to be

using the Nikon SP900

speed lights and the Nikon D3S

camera, and we will

be combining the ambient light

and using high speed sync setting

in the Nikon camera to use

speed light and illuminate

our subject from the start blocks

coming up here on track

and field and try and

make a more stylized picture, a

feature type picture, the kind that's

used on covers and

opening spreads for magazines program covers and that sort of thing.

I think you will really enjoy it.

I think we will get a lot out of it.

So let's meet out athlete right now.

I'm glad you're joining us today,

coming all the way over from Jacksonville, Florida.

Glad to be here.

Abe was on the 2000 Olympics team in Sydney, is that right?

Sydney Olympic Team, yes.

Fantastic. And the events you ran there were?

I ran the 4x1 relay, anchor of the team.

I'm going to have to

go back look in my files,

because I bet you I've got some

images of you from Newsweek coverage there.Just pull out the good stuff, though.

Only the good stuff for

you, just looking the best. Well you

in there, you look

fit. I better bring it in a little bit.

Okay.

How do I look now?

That made a world of difference.

You warmed up?

You need to stretch a little bit more?

You're looking good?

I'm ready to go.

Alright.

Sounds good.

Get your shoes on and we will be ready for you.

Alright.

Well, join us, this is going to be a lot of fun.

I think we'll get some great action

shots of Abe, and we're

going to learn all about lighting with high

speed sync, fast sports

action shutter speeds, and some stylized picture making.

So, join us, we're going to have a good time.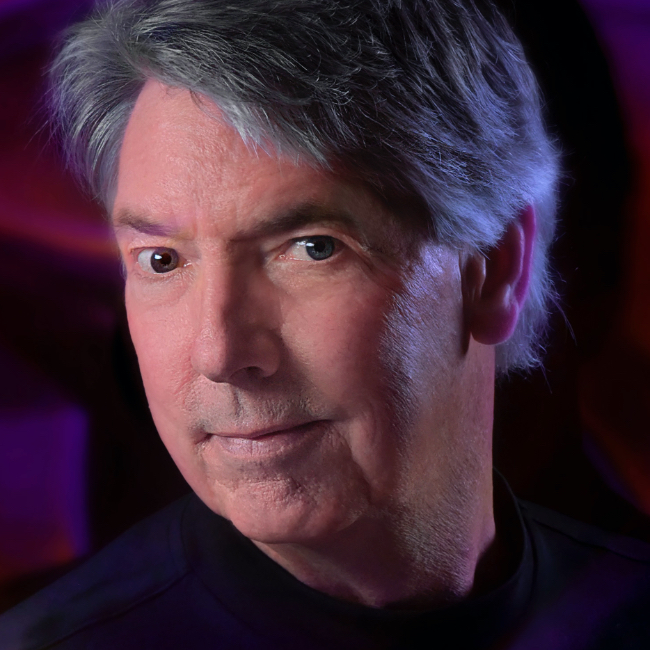 Dave Black
As a freelance photographer for over 30 years Dave's work has primarily centered on the sports industry for such publications as Sports Illustrated, Time, Newsweek and the award winning TV show Sports Century on ESPN. The list of event coverage includes the Masters, Kentucky Derby, National Football League, NASCAR and extensive work regarding the United States Olympic Committee, Olympic athletes and coverage of twelve Olympic Games. Known for his creative use of lighting and in particular with the artistic technique of Lightpainting, Dave's portfolio continues to broaden into the commercial and advertising industry, and with specialized lighting projects including work for the National Geographic and their book Where Valor Rests, Arlington National Cemetery. He is one of Nikon's "Legends Behind the Lens" photographers and is a prominent instructor at a variety of workshops each year. His monthly website tutorial articles "Workshop at the Ranch" attract more than 85,000 unique visitors monthly. In 2010 he released his highly acclaimed instructional book, The Way I See It. To see Dave's images, learn more about photography, or purchase his book visit his website www.daveblackphotography.com.