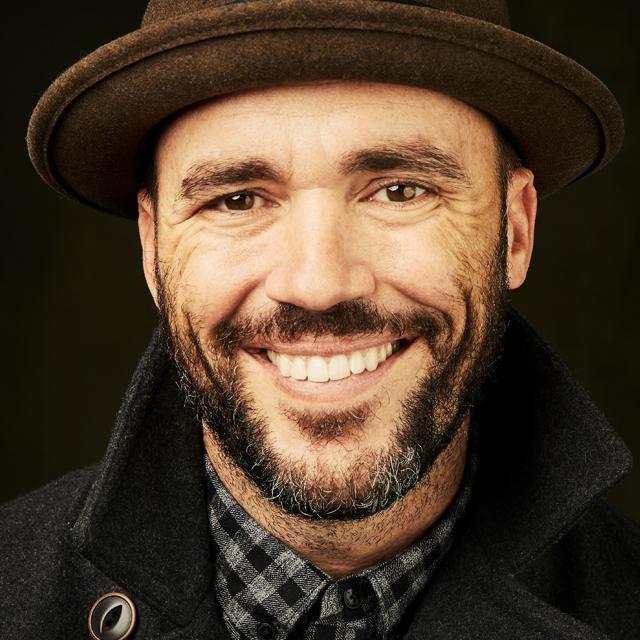 On Location Photography, Part 1
Lesson 1: Introduction and Location Scouting
Published: October 2010
with Jeremy Cowart
Duration: 1 hour 32 minutes
About Course
Jeremy Cowart has been working as an entertainment photographer for 6 years shooting celebrity portraits, album covers, and concert photography. In the first part of this on location series, he has invited Scott Kelby and his video crew to follow Jeremy around Venice Beach, California as he scouts and chooses locations, lights the scenes, works with his model, and figures out how to get the creative shots he is looking for. All of this is unfolding live in front of the cameras as Jeremy and his crew find random locations and shoot with portable equipment. Scott takes the opportunity to ask questions submitted by viewers and they discuss how Jeremy goes about picking locations, works with clients, and what type of lighting equipment he likes to use.

DISCUSS

Have a question or comment about this course? Join the conversation today!

Discuss this Course

No materials available for this course

Hi everybody,

Scott Kelby here and we're on

location in Venice Beach,

California for an amazing

day. We're going to spend

the day with entertainment photographer Jeremy Cowart.

Jeremy is just unbelievable.

Jeremy spends his time doing

entertainment photography for some

of the biggest names in the business.

Album covers for bands, celebrities,

going on tour with concert staff, he's

an incredible portrait photographer

and a great teacher. And so

what we're doing today is we're going

to be on location with Jeremy,

we're going to watch

him as he does the shoot live

here on location. We're going to

do everything from how he scouts

the location, how he lights

it over different things, how he

works with the models, the

whole nine yards and you're going

to see all unfold live as

we do it today. Now Jeremy

and the crew are right around this corner,

so in a second we're going

to go off to meet them. We have a full crew

today, we have professional models, we

have makeup artists, we have but

we're going to be going lean and

mean, we're going to shoot natural light

and shooting some studio lighting

on location, some location lighting

off camera stuff and we're

just going to let the day unfold as it fold so it's

going to be a lot of fun. So

first let's check in with Jeremy and the crew over here.

Hey Jeremy.

Hey, how are you?

How's it going, man?

Good, good to see you.

Alright, so we got the whole

crew here we're on camera

so I wanted just to take

just a moment introduce everybody, and we'll get to work.Sure.

Alright, so this is Janelle,

our lovely model here for

the day and this is Ethy our hair and make-up artiste.

This is Amber one of my

assistants and this is

Tom, first assistant today

and so this is

our rockstar gang here.

Rockstar gang, now we don't have rockstar weather yet.

It's kind of aYeah. Well,

it will be good

though because it's fun

with sun, there's

lots of stuff I can do

hard light but this is like one big soft box today.

Like it's a giant diffuser, in the

sky.Yeah, a giant soft box. Either

way, we'll make it work and

this is how it always

works with shoots, you never know what you're going to get so

got to

learn how to adapt and go with the flow.

That's right. You can't call and ask for the weather you want before the shoot?

I wish, right?

So we're about two blocks from

the beach itself, right? So

we haven't done any locations scouting or anything yet.

You're going to scout location and see what happens.Yeah,

this is the real deal.

We don't know where we're shooting,

we're just going to go and

walk and figure it out

and that's a lot of time is hard work.All right, let's head out.All right.

So right before

I did my introduction there

a minute ago, I sent out

a tweet that mentioned that we're

doing this online class and we're

taking people's question live as

we come. And so the

questions are already pouring in, I've

been checking on my iPhone as we

go and so one

of the first question they wanted to

answer was, what are

you looking for? So we're walking out here

right now we're kind of in

a downtown area, is there

a particular thing that you're looking

for? Like I'm looking for a

solid wall, I'm looking for,

what is it that you're looking for as this location?

Or do you just kind of see what you see.

Yeah, for me it's all

about first of all

doing what any photographer

doing find things that'll catch

your eye, but then not

only things to catch your eye but instantly trying to like,

I'm cropping in my eye,

I'm picking my composition before I

even grab my camera and until

like even right here I instantly see

different framing that would be amazing for her.

I'm always drawn to

reflections but like right here, I

just see lots of instinct potential, already.

And so, I'm starting

to wait for things to catch my

eye whether it's a texture, or

whether it's an interesting landscape

or pretty standard stuff,

but it's once I get into

that where I'll start choosing lots

of just experimenting with the

light, and so yeah.

This might even be a cool

place to start, I'm really

drawn to this so let's get started or something.

Absolutely.

If you look at this scene here,

and may be Adam can

swing around with the camera take a look is,

this does not look what I picture Venice Beach.

This is like something you see in Holland.

This does not look like, when

I think of Venice Beach, you

can show me this picture 100

times and say where was this

taken, I would never guess

Venice Beach but this is very unique.

It looks very unique.

That's a good point

too, like if I'm in a

shoot a Nashville where I'm

from, I always want to find

things that don't look like

Nashville. I don't want the

cliche what we

call the Batman Building in

the background, you know Nashville's big

landmark. I want to

find things that maybe not look

like their town, and people

live in Venice Beach, they do

have the canals so they might

recognize that but to the

people who aren't from Venice they

won't think of Venice Beach

when they see this so I think this could be cool.

Alright, so what do you do

for us? So, you're going to

do something here, what's your first move?

Well, I know we instantly have

limitations with the fact that

we're on a bridge and we

have these girdles here and

so it's going to have to be

a tighter head shot because it's

real, I don't want this real

filled with bird crap

on it so

we're just going to, I'm going

to have to start cropping higher and

I already know that I

don't want that pole, I don't want those houses.

It's really about that tight area

with that one tree back there,

and I actually don't mind

of the wires but also know right

away that I can Photoshop

off those wires, and so

I just feel like there's something there

so I'm going to try

it. Try to get something

up there, and before we do

that I wanted to break out

my gear and kind of share

what we're going to use today, if that's cool?Sure.

So Tom let's open that up.

What do you need?

We're going to break up, set up the whole light stand.

So I'm just using one external

flash today, we're using

the Profoto Acute 600R

which usually has a protective

glass bulb over that, that

bit I broke recently, so ignore

that part, but it's still

works.You know if all

your gear's working, you're not working enough.

All right, yeah, exactly.

So just a

simple little soft box, this speed ring

that I just bought yesterday and honestly

I'm not a big, I don't usually

care what gear I have.

I read a quote the other day

that said the guy said,

I wish I remembered his

name but he said I use my camera like I use a toothbrush.

It gets the job done and

it's like as long as I

have a light and a camera

I can do my thing.

I'm not super picky.

And so like I just bought the

first soft box that

I saw in the store yesterday for

this shoot and so we

're just going to have it

on a monopod and I do a lot of travelling.

I just travelled to 16 countries

last year, and I took

one assistant and he carried

the same with me, everywhere we went.

And so as we

were doing portraits in

Hong Kong, in London, and

this is the only set up we had.

So I'm going to ask you a question.

This is, well actually you just said it, it doesn't really matter what you take.

Right?

That's a really small soft box.

It kind of reminds me of the Easy Box one.

So it is a really

small soft box and of

course to most people when you're

talking about portraits, they're always

talking about using giant

53'', I mean I use

a 73'' out there and stuff.

So, is there a

particular thing that you like about

besides the portability of it,

obviously that's very nice, but is

there a particular thing that you like about the smaller one?

Yeah, just what you said, the portability.

I like the fact this one just

fits in that bag. I want a

small kit that I can instantly take

on the road. But yeah, I

mean when I'm on set

doing bigger shoots of course

we have the big octoband, the

bigger south boxes, the beauty

dishes, the grids all

that stuff, but for kind

of a simpler shoot of a portrait setup that we're doing today.

I like the small portable.

I like that size, I use that like a

easy box, I think it's the

same exact size just about like

that and for stuff it has

a nice falloff and all.

I also, I started out

with any Profoto equipment I

don't think by any means

photographers have to go and buy

Profoto gears. I mean, there's

white lightening, there's Alien Bees

which are cheaper types of

strobes and there's of course

this on camera flash just

your 580EX for Cannon

or whatever you need for

Nikon and I think Joe McNally

is the master of

that and I think

that's great, I mean it is

really small and portable. I

just always from the

beginning, started with

strobes and I've kind off

stuck with it and so this

is Profoto's smallest unit

for me to take on the road with me.

That's battery powering the strobe

here so you don't have

to worry about trying to find a place to plug it in.

Exactly yes.

How long does it last for you?

It gets at full

powered about 250 fires,

250 shots and so

I typically don't go full

power unless someone to over

power the sun or something and so yep.

So where do you take to run your power you are like half power quarter power?

I'm all over the

place. I guess it just depends,

I mean if I'm just

wanting some subtle field right

now I'll just kind of

dial it in just a little bit

the fill in the shadows on

her face.And that's when

you take a number of shots you can do way off, right?

Yeah.

You're shooting at a quarter power

or half power, if 250 full power battery

and a 500 half powerRight, exactly.So let me ask you a question.

What do you do if you run out

of battery? So you're on location

and the battery goes, do you

usually carry more than one battery?

That's when it's good to

just learn how to be

good with natural light.So

you're triggering this with a

pocket wizard and that pack

has a built-in receiver so you only need one

pocket wizard on the camera, it fires that wirelessly?

Yes.

What kind of camera are you using today?

Canon 5D Mark II, this

is my baby and it's

very beat up, I'm not

one who takes amazing gear either, I

got to dust the view

finder here, but it's amazing.

Literally, I beat this

thing to death and it still

works perfectly. I mean, I

know these higher large

are made to be

weather proof and get pretty

beat up and I've tested it

pretty well.And your lens?

50 mm,

1.2Oh, 1.2?

Yeah.So what do you think, you'll be shooting pretty wide open out here?

Are you going for like massive depth of field or?

I will run the garment.

I mean I love all of

the above and for some stuff

actually for these I think I

like both, for these I

will like all that to go

nice and soft and blow

down and then I might get

the strobe and go more

to like

F8 or 11 and get some more. I've

going to try a little bit of both just to see the difference.

All right. Was that all the gear, took that away, right? We're covered then?

Yeah, we're good to go.

I'm just going to step back then.

Great.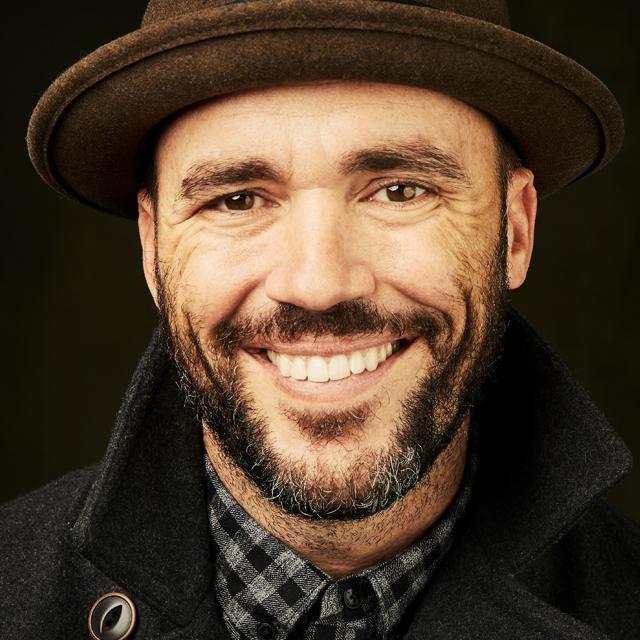 Jeremy Cowart
Jeremy Cowart is a professional photographer from Nashville, Tennessee. Beginning his photography career in 2005, Jeremy quickly became a respected artistic voice in the industry. Having shot numerous musicians, entertainers and celebrities, Jeremy is also the founder of Help-Portrait Movement, a worldwide movement of photographers giving free portraits to those less fortunate. As his list of clients continues to grow, so does Jeremy's desire to improve, share, teach, and give back to those around him.