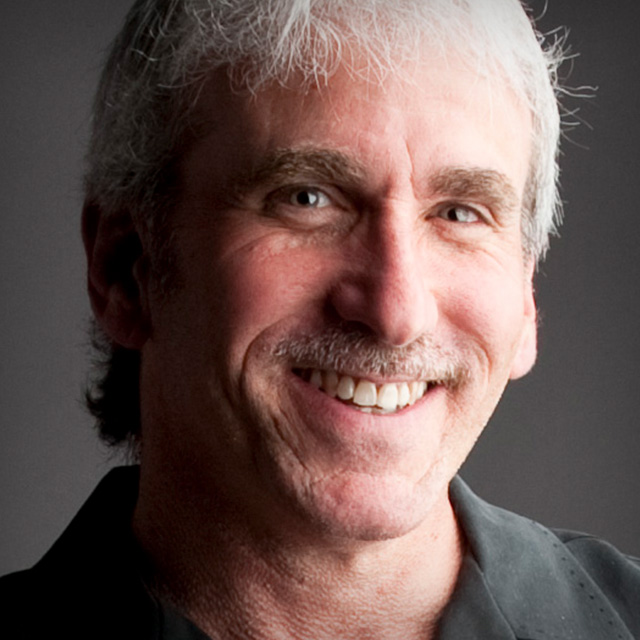 One Flash Wedding Photography
Lesson 1: Intro Plus Necessary Speedlight Gear
Published: August 2011
with Cliff Mautner
About Course
Internationally recognized wedding photographer, Cliff Mautner walks you through challenging wedding photo scenarios and explains how to use a single speedlight for impressive effect. Working with, rather than trying to overpower ambient light, allows Cliff to capture critical wedding elements in less than traditional fashion. And by moving the flash off camera, his need to constantly reset his camera as he moves from one position to another, is kept to a minimum. Even if you've been shooting for years, you're sure to gain some new insights that will save you time and make your wedding photography even better.

DISCUSS

Have a question or comment about this course? Join the conversation today!

Discuss this Course

No materials available for this course

Hi, I'm Cliff Mautner and today I'm

going to talk a little bit about the use of speedlights at a wedding

or should I say speed light.

For the most part, I

need one speed light for the entire wedding day.

You might say to yourself well, Does

he use the speed light much at

a wedding? And answer to that question is no.

There's a big difference between quality

of light and quantity of light.

When the quantity of light isn't

there, that's when I supplement things with my speed light.

Today we're going to go

through a couple of things, I'm going

to show you a little bit about what's

in the bag, but first I

want to explain just a few

things on how I use the speed light.

When I do not have

a speed light on my camera

which is the majority of the

day, I'm thinking about

texture, dimension and mood

like I do with or without

a speed light, but I'm

using light that I've

been able to acquire through windows

and all types of different light sources.

During the actual wedding day,

I'm trying to maintain the integrity of the moment.

Sometimes with speed light people

will kind of look over there,

it'll get their attention and sometimes

it's just not really the right thing to do.

During a ceremony, well I

don't want to use the speed light

during that portion of the day because I think it's a little bit obtrusive.

When you see certain images, maybe

some getting ready images, and you

might think that there's a certain

texture and you might

say to yourself, well, he used

a speed light there, more than

likely I did not. Here's

when I use my speed light, often

times the first time I'm going

to use the speed light during the

day is during the family photo session.

I'm going to talk a little bit exactly

how I do that and what would

formula to use. Another thing

I'd like to mention is just

because we have these amazing cameras.

I've got a D3S right over

here and I'm very

comfortable shooting this puppy at

6400 or even higher if I

have to, just because

we have this doesn't mean

that we don't need to understand

the use of a speed light. I've heard

photographers sometimes say, Hey,

what did you shoot that

at? I shot at

ISO eight million

at 1.4. Well just because

you can doesn't mean you

should, if the light

sucks, the light sucks.

You're not going to correct

bad light sometimes just by

pumping up the ISO and opening

up your aperture, sometime speed lights are necessary.

I'm going to talk to you today

about how I supplement my

situation with the speed light.

Let's talk a little

bit about what it's in my bag.

I bring a bunch

of different gear besides my camera gear.

This SB900 I bring

two of those, I have

a couple of different SB800

units, I use them

both with the 5th battery pack.

I also used them with

a quantum module in a

quantum battery pack, often

times this is going to be sitting

on top of a monopod.

I'm going to talk too about my light stick.

Right now I've got an SB900

mountain on it, okay I

got a pocket wizard transceiver.

I've got the little string

thingy here that comes with

the pocket wizard and I have

it hooked onto here, it's nice

and easy you can use Velcro

like I use

with my SB800 and

you can Velcro the pocket

wizard there so there's different

ways to do this.My battery power,

this year I started using this

Powerex batteries, this things

are freaking amazing. This battery

charger right here, all right,

charges my batteries in about under

two hours and I can get a full charge.

I can use this SD9

pack, it takes eight

batteries and it plugs

right into the front of

my SB900 and I'm telling

you, I don't need to change batteries.

That entire wedding or if

I wanted to shoot another wedding on

top of that, I wouldn't

have to change battery. Ever since

I started using this Powerexs,

I've really increased my battery

power and the longevity is pretty incredible.

So, those are just a few

things that I bring.

I bring three or four

of these pocket wizards, maybe four

speed lights to a wedding,

what else do I have?

Sometimes I use this little sun

packed radio light and it

puts out about 20 watts,

sometimes I'll just supplement the

scene a little bit so even

though it's not a speed light sometimes

it adds a little bit of light to a particular scene.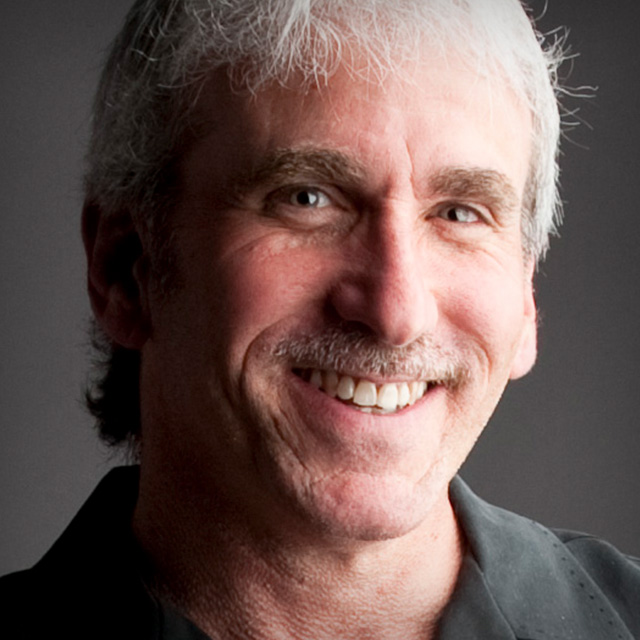 Cliff Mautner
Recognized by WPPI as "one of the top photographers and educators in the world," Cliff Mautner's 28-year career in photography includes 15 years and 6000 assignments as a photojournalist with the Philadelphia Inquirer, and work for an eclectic array of commercial clientele ranging from Comcast to Subaru. After launching his wedding photography career, he became well known for his ability to create quality images in some of the most difficult lighting conditions. After 750 weddings, he hasn't looked back.