Beauty Retouching Workflow: The Calvin Hollywood Way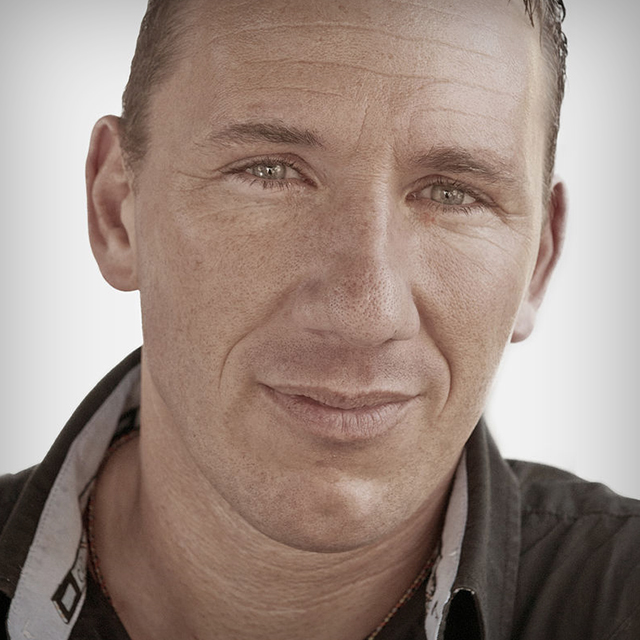 with Calvin Hollywood lessons:
17 Course Lessons
watched:
1263 Member Views
Beauty Retouching Workflow: The Calvin Hollywood Way
with Calvin Hollywood
Known internationally for his edgy style and approach to fashion photography, digital artist Calvin Hollywood takes you through his personal retouching workflow to show you how he achieves his signature look so you can take what you like, or what works for you, from his style and make it your own.
BUY COURSE
Our Courses Are all Broken Down Into Small Lessons
Creating Easy Breaks and Stopping Points
lesson 1:
Introduction
(free course preview)
Calvin introduces himself and talks about what he will be covering in the course.
2min, 1sec
Three main steps: white balance or temperature, change the exposure, and sharpen.
5min, 18sec
Before retouching the skin, Calvin changes the lips via flip horizontal to create symmetry. Works for the eyes and nose.
3min, 33sec
lesson 4:
Retouching Skin
Calvin uses the healing brush to touch up the skin on a blank layer.
5min, 58sec
lesson 5:
Difficult Spots
Using the clone stamp tool, Calvin removes flyaway hair in front of the eyes and duplicates some eyelashes to fill in some spots.
5min, 28sec
Even the skin tone with the high pass filter and Gaussian blur to soften skin and keep the texture. This can be created as an action to duplicate this process over and over.
5min, 51sec
lesson 7:
Dodge and Burn: Exercise
Calvin shows you his favorite retouching tools, Dodge and Burn, and gives you a practice exercise to help your technique.
3min, 40sec
lesson 8:
Dodge and Burn: Retouch
Create light and shadow to give the face depth and change shape without using liquify.
9min, 35sec
lesson 9:
Organizing Layers
Create layer groups to keep your workflow organized and easy to access.
4min, 7sec
lesson 10:
Brighten the Eyes
Use the mask mode to brighten the iris of the eye with an adjustment layer and selective color.
6min, 0sec
lesson 11:
Create the Mood
Calvin changes the mood and feel of his picture with the simplest aspect of his workflow that affects 99% of all his work – vignettes.
3min, 52sec
lesson 12:
Add a Color Cast
By using a selective color adjustment layer, Calvin adds a color cast to change the "mood" of his photo – a step that is a signature of his work.
5min, 17sec
lesson 13:
Color Cast with Fill Layers
Another method Calvin uses when adding his signature color cast.
4min, 22sec
Calvin enhances a picture by adding a texture overlay. Calvin has amassed a vast library of textures for this purpose and uses them creatively to add excitement to any photo.
4min, 15sec
lesson 15:
Liquify (Optional)
Liquify is something that Calvin only uses 50% of the time because of the drastic changes it makes. He also uses it at the end of his workflow to give the client the option of having it in the final picture or not.
6min, 48sec
Now that 80% of his work is done, Calvin finishes up the final 20% in the only way he can – by experimenting, playing around, and getting artistic. While this portion of the lesson really can't be taught, Calvin lets you "peek over his shoulder" to give you an idea of what he does in order to help you develop your own style. Another important aspect of this step? Sleep on it.
4min, 36sec
Calvin takes you back through each layer and step in his workflow. Have fun experimenting with "Calvinizing" your own workflow and thanks for watching.
3min, 25sec
We've Scoured The Planet For The Best In Their Trade
Those who make learning easy and fun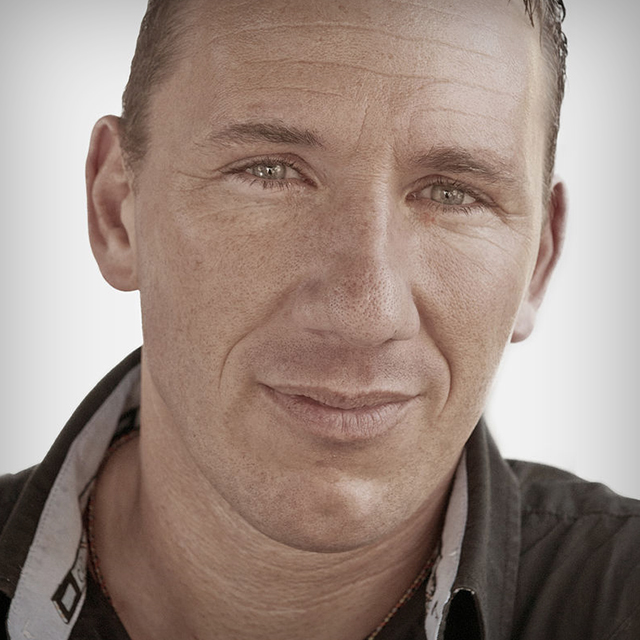 meet
&nbspCalvin Hollywood
Germany-Based Photoshop Artist, Compositor & Trainer
Calvin Hollywood is a digital artist, photographer, Photoshop trainer, and author from Germany. He's a photography-based artist who focuses on getting the perfect shot with Photoshop. In addition, he also serves as an Adobe Promoter and writer for a number of magazines.
Take Your Skills to The Next Level Want Unlimited Access to Our 900+ Courses?
Become a Member today!
LEARN MORE