Photographer: The Project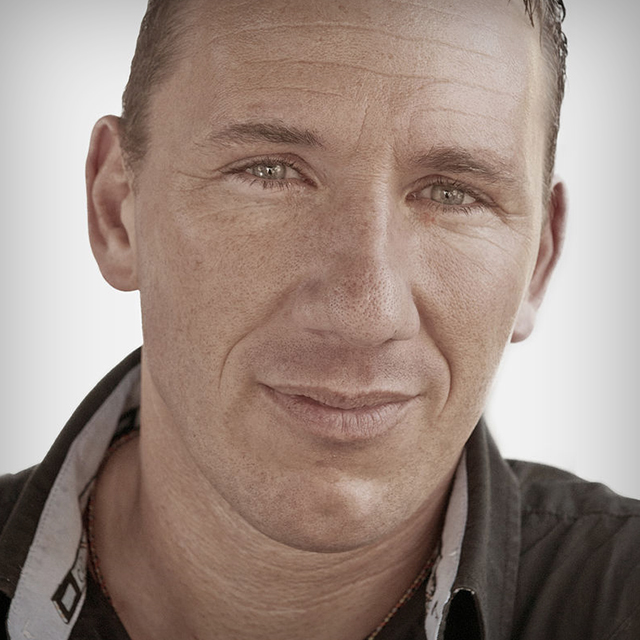 with Calvin Hollywood
$29
BUY COURSE
Calvin Hollywood shows you a personal portrait style that's fun and easy to learn with the interesting twist of other photographers being the models for this type of shoot! Join us...
READ MORE
JOIN NOW
With 900+ courses, a monthly magazine, community forums, discounts, free presets, brushes, and more, you'll see why KelbyOne is where photography clicks.
lessons:
15 Course Lessons
watched:
957 Member Views
Photographer: The Project
with Calvin Hollywood
Calvin Hollywood shows you a personal portrait style that's fun and easy to learn with the interesting twist of other photographers being the models for this type of shoot! Join us and Calvin as you learn this new and unique way to take beautiful portraits of the people around you.
BUY COURSE
Our Courses Are all Broken Down Into Small Lessons
Creating Easy Breaks and Stopping Points
lesson 1:
Introduction and Studio Setup
(free course preview)
Calvin discusses the lighting setup and backdrop characteristics needed to capture the right look.
5min, 28sec
lesson 2:
Shooting the Model
Camera settings, positioning your model, and shooting tethered.
6min, 49sec
lesson 3:
The Retouch Begins
Workflow begins with Camera Raw improvements and opening images in Photoshop as Smart Objects.
8min, 34sec
lesson 4:
Freaky Amazing Details
Calvin's signature approach to agtting incredible detail in an image while avoiding hi-pass halos.
7min, 10sec
lesson 5:
Details with Topaz
Similar in result but with fewer steps, Calvin shows the Topaz plug-in variation of Freaky Amazing Detail.
5min, 28sec
Retouching dust spect and skin irregularities.
3min, 36sec
lesson 7:
Extracting the Model
Pulling the model off the background via Quick Selection and then adding a colored fill layer and changing the blend mode changes the background color very quickly.
6min, 24sec
lesson 8:
Refining the Selection
Refine Mask and hand painting refines the mask completely.
5min, 7sec
lesson 9:
Relighting the Background in Photoshop
Using adjustment layers Calvin shows how to add a spotlight, vignette, and then shows how to organize the layers.
7min, 32sec
lesson 10:
Dodge and Burn Theory
Calvin explains how depth comes from application of dodging and burning.
3min, 24sec
lesson 11:
Dodge and Burn Application
Here the theory is applied to the actual model through both hard and soft dodging and burning. Calvin goes into detail about adding convincing dimension.
9min, 57sec
lesson 12:
Dodge and Burn Results and Color Matching Skin
Calvin spent a little more time dodging and burning and shows the results of his work. Additionally, he shows how to get the model to blend smoothly with the new colored background that was added.
4min, 52sec
lesson 13:
Adjusting the Iris
Starting with the Quickmask Mode, Calvin selects the eyes and applies a selective color adjustment.
5min, 50sec
lesson 14:
Experimentation and Art
Calvin shows his artistic workflow as he experiments with different effects.
6min, 19sec
Looking at the before and after reveals dramatic changes that have taken place throughout the class.
3min, 18sec
We've Scoured The Planet For The Best In Their Trade
Those who make learning easy and fun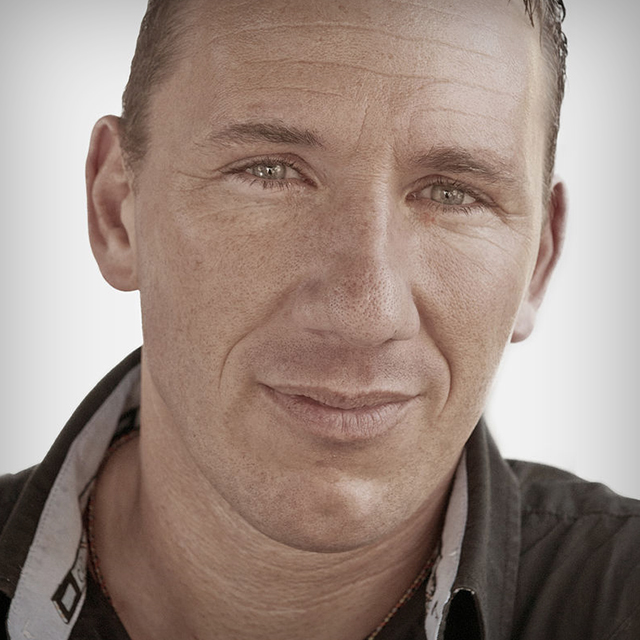 meet
&nbspCalvin Hollywood
Germany-Based Photoshop Artist, Compositor & Trainer
Calvin Hollywood is a digital artist, photographer, Photoshop trainer, and author from Germany. He's a photography-based artist who focuses on getting the perfect shot with Photoshop. In addition, he also serves as an Adobe Promoter and writer for a number of magazines.
Take Your Skills to The Next Level
If You like this course, Check Out These Similar Courses
Want Unlimited Access to Our 900+ Courses?
Become a Member today!
LEARN MORE