Edgy Photography: From Photo Shoot to Photoshop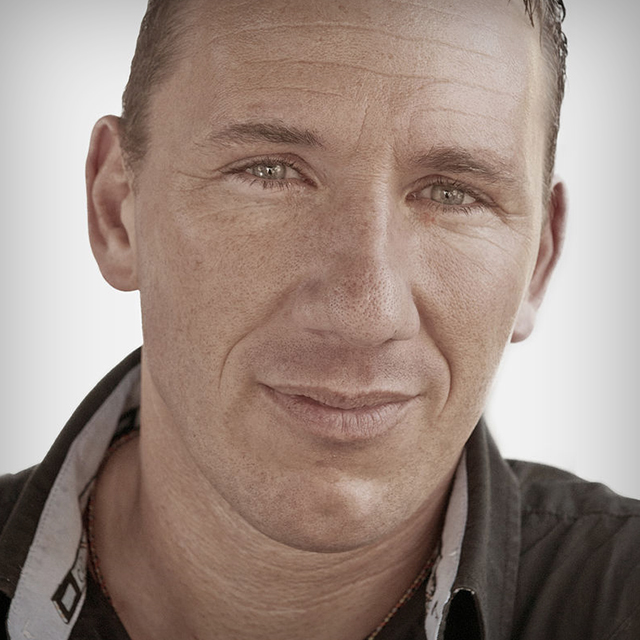 with Calvin Hollywood
$29
BUY COURSE
German Photographer/Photoshop Artist Calvin Hollywood - known for his edgy, contemporary photography and composites, takes you through his entire process from the location shoot to...
READ MORE
JOIN NOW
With 900+ courses, a monthly magazine, community forums, discounts, free presets, brushes, and more, you'll see why KelbyOne is where photography clicks.
lessons:
15 Course Lessons
watched:
660 Member Views
Edgy Photography: From Photo Shoot to Photoshop
with Calvin Hollywood
German Photographer/Photoshop Artist Calvin Hollywood - known for his edgy, contemporary photography and composites, takes you through his entire process from the location shoot to the computer to show you how to achieve the same tough and gritty look that has become part of his signature style in the professional world.
BUY COURSE
Our Courses Are all Broken Down Into Small Lessons
Creating Easy Breaks and Stopping Points
lesson 1:
Introduction
(free course preview)
Calvin Hollywood travels to historic Ybor City in Tampa, Florida to scout a cool location for this shoot.
1min, 28sec
lesson 2:
Scouting the Location
Calvin explores the warehouse with his lighting assistant, Matias – taking light and texture into consideration.
3min, 28sec
This is a gritty, edgy photo shoot, hence the need for Jack, a heavily tattooed subject. Plus, Calvin gives a rundown on the lighting equipment and gear needed for this photo shoot.
2min, 2sec
lesson 4:
Lighting Setup and Photo Shoot
Learn how Calvin tests for light and adjusts his settings before adding the strobe with beauty dish and grid. Then, see some different settings as more lights are added and adjustments are made during the shoot.
16min, 46sec
lesson 5:
Raw Conversion 1
Back in the Kelby Training studios, Calvin explains some of the finer points of Camera Raw, what to do, and what not to do while going through the first part of his conversion process.
5min, 54sec
lesson 6:
Raw Conversion 2
Calvin takes you through more of his Raw conversion process to get to the look that meets his style of photography.
7min, 10sec
lesson 7:
Raw Conversion 3
The third part of Calvin's Raw process involves creating a high-contrast, highly detailed layer.
8min, 28sec
lesson 8:
Not a Passing FAD
Calvin shows you his signature FAD (Freaky Amazing Details) technique.
5min, 49sec
Learn another way to add Freaky Amazing Details by using Topaz Labs' Details 2 plug-in.
5min, 17sec
Next, learn how Calvin achieves the tough, gritty, edgy look he uses when he photographs tough, gritty, edgy artists on location.
4min, 1sec
lesson 11:
Creating Vignette Light
Calvin shows you his technique for creating a vignette lighting effect that can be repositioned.
4min, 11sec
Making a few adjustments to the skin tone.
5min, 19sec
One of Calvin's personal techniques includes first reducing, then adding noise to give an overall airbrushed, painterly effect.
4min, 48sec
lesson 14:
The Technique That Cannot Be Named
Now that 80% of his work is done, Calvin finishes up the final 20% in the only way he can – by experimenting, playing around and getting artistic.
5min, 5sec
The class concludes with a final before/after look at the finished picture and a recap of each layer group. As always, Calvin says, if you have any questions please feel free to email him at Calvin@calvinhollywood.com
3min, 36sec
We've Scoured The Planet For The Best In Their Trade
Those who make learning easy and fun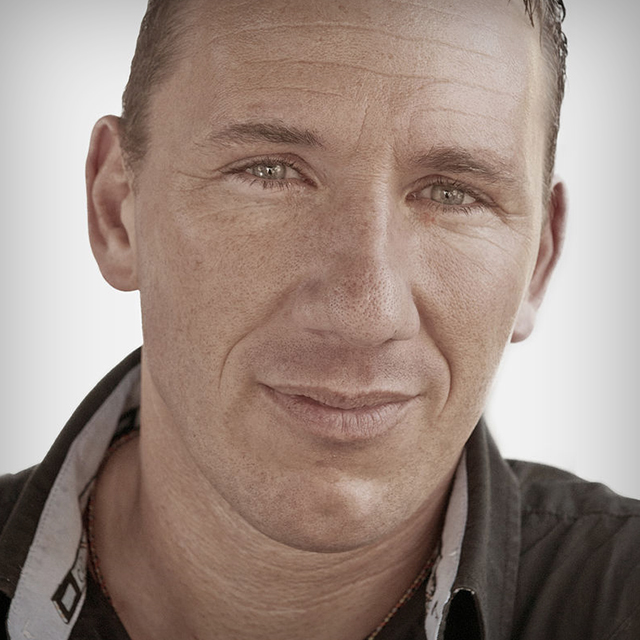 meet
&nbspCalvin Hollywood
Germany-Based Photoshop Artist, Compositor & Trainer
Calvin Hollywood is a digital artist, photographer, Photoshop trainer, and author from Germany. He's a photography-based artist who focuses on getting the perfect shot with Photoshop. In addition, he also serves as an Adobe Promoter and writer for a number of magazines.
Take Your Skills to The Next Level
If You like this course, Check Out These Similar Courses
Want Unlimited Access to Our 900+ Courses?
Become a Member today!
LEARN MORE