Quick Composites From Photo to Finish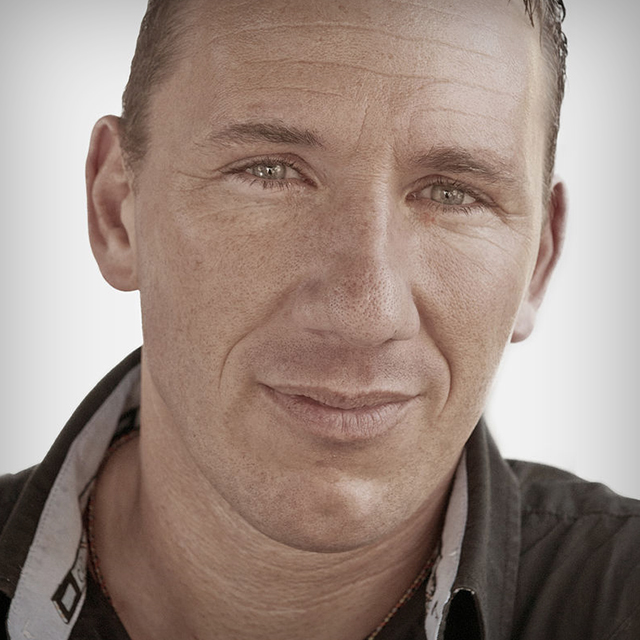 with Calvin Hollywood
$29
BUY COURSE
Putting a photo of your subject on a different background (compositing) does not have to be painstaking work, nor does it require any expensive plugins or additional filters. Join ...
READ MORE
JOIN NOW
With 900+ courses, a monthly magazine, community forums, discounts, free presets, brushes, and more, you'll see why KelbyOne is where photography clicks.
lessons:
18 Course Lessons
watched:
2049 Member Views
Quick Composites From Photo to Finish
with Calvin Hollywood
Putting a photo of your subject on a different background (compositing) does not have to be painstaking work, nor does it require any expensive plugins or additional filters. Join Calvin Hollywood, German photographer known the world over for his stunning portraits, as he takes you from the studio to the desktop and shows you, step by step, how to create a realistic composited image that tells a story in less time than you think.
BUY COURSE
Our Courses Are all Broken Down Into Small Lessons
Creating Easy Breaks and Stopping Points
lesson 1:
Introduction
(free course preview)
Calvin introduces himself and talks about what he will be covering in the course
2min, 26sec
lesson 2:
Studio Overview
Calvin explains his studio set up, the reasons behind background choices and prop placement, and the importance of having a team.
4min, 27sec
lesson 3:
Styling for Compositing
Details matter when it comes to compositing – especially when you're telling a story. Making the clothes, hair and makeup match the final vision.
3min, 12sec
lesson 4:
Camera Settings
Calvin shares his camera settings and white balance to achieve the depth of field and look he's going after. Plus, find out why tethered shooting is important in composite shots.
5min, 37sec
lesson 5:
Every Picture Tells a Story
The story Calvin created for his portrait unfolds as he shoots to capture both the vision and the details of his story via technique and art direction.
7min, 36sec
lesson 6:
Finishing the Shoot
You are in the studio, you got the shot, but why not take advantage of the situation to fire off some different shots to experiment with later?
5min, 18sec
You do not necessarily need the whole scene. Calvin explores the space around the studio to find textures for his composited background and to add to his personal library for a multitude of uses.
4min, 33sec
Calvin takes you through his Raw Conversion process. Your process may vary but here is what works for him in order to create his composite.
4min, 24sec
lesson 9:
Converting for Details
Remember the importance of details from he shoot? Calvin converts his photo to bring out the most in his picture.
6min, 12sec
lesson 10:
Getting Freaky with the Details
If the importance of details has not hit home yet, Calvin drives it there with his freaky amazing detail (FAD) technique.
7min, 31sec
Since it is not a beauty shot, a quick retouch with the healing brush is pretty much all you need.
3min, 59sec
lesson 12:
Adding the Background
The reason behind Calvins choice of background during the shoot comes to light as he begins to build his composited shot without losing his original shadows.
6min, 34sec
lesson 13:
A Wall Becomes a Floor
Using a wall texture from lesson 7, Calvin shows exactly how textures can become whatever to need them to become.
6min, 43sec
Calvin shares the simplest aspect of his workflow that affects 99% of all his work – vignettes.
4min, 13sec
lesson 15:
Color Manipulation
Experimenting with gradients, contrast and selective color to set the tone of the picture.
8min, 9sec
lesson 16:
Textures Revisited
Calvin adds an amazing light-and-shadows effect to the composited photo with a picture of a grate from his textures library.
4min, 41sec
lesson 17:
Artistic Touches
The artistry of Calvins workflow emerges as he adds his finishing touches freestyle, encouraging you to do the same in your projects.
5min, 14sec
Calvin goes over the entire lesson and gives a quick recap that will have you clicking on your own composites while muttering, Before. After. Before. After. in no time.
4min, 27sec
We've Scoured The Planet For The Best In Their Trade
Those who make learning easy and fun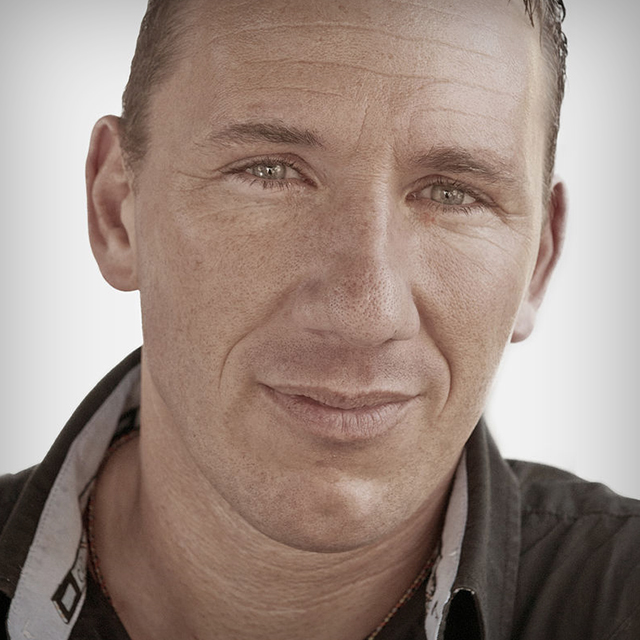 meet
&nbspCalvin Hollywood
Germany-Based Photoshop Artist, Compositor & Trainer
Calvin Hollywood is a digital artist, photographer, Photoshop trainer, and author from Germany. He's a photography-based artist who focuses on getting the perfect shot with Photoshop. In addition, he also serves as an Adobe Promoter and writer for a number of magazines.
Take Your Skills to The Next Level
Want Unlimited Access to Our 900+ Courses?
Become a Member today!
LEARN MORE