Photoshop Tricks for Beginners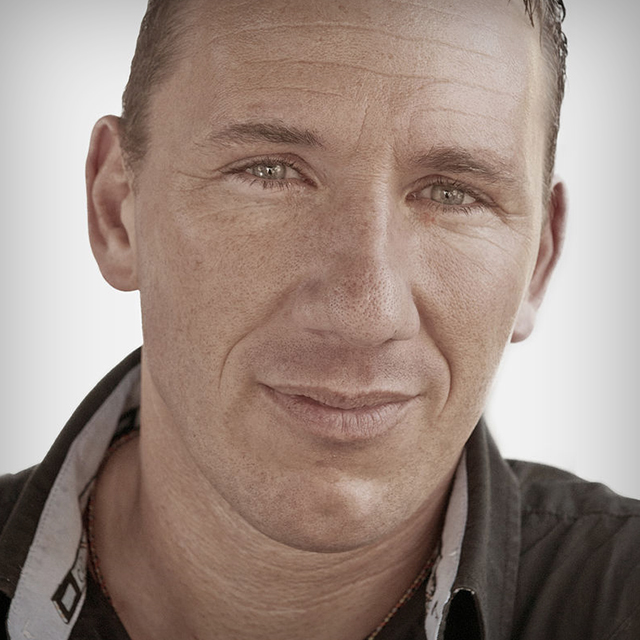 with Calvin Hollywood lessons:
22 Course Lessons
watched:
1610 Member Views
Photoshop Tricks for Beginners
with Calvin Hollywood
One of the things that make German photographer/digital artist Calvin Hollywood so unique is his approach to Photoshop - one that comes from hours upon hours spent exploring every facet of the program in order to develop a style that is instantly recognizable and completely his own. In Photoshop Tricks for Beginners, Calvin gives you a string of quick Photoshop tips that will instantly improve your own techniques in Photoshop CS5 and earlier versions. NOTE: Giving a class a skill level is always subjective. To some, this class may seem more advanced. We categorized this class for "beginners" because Calvin takes the time to explain the choices he makes, what tools he uses, and/or the functionality of certain features in order to give you a better understanding of how his effects are achieved and how you can utilize these tips in other situations. In addition, you'll find some more advanced tricks and tips for achieving his effects. The result: a thorough arsenal of Photoshop tricks that has something for everyone! PC USERS: Calvin uses a Mac in this class, but you can easily integrate every shortcut he shows by substituting the "Ctrl" button for the "Command" button.
BUY COURSE
Our Courses Are all Broken Down Into Small Lessons
Creating Easy Breaks and Stopping Points
lesson 1:
Introduction
(free course preview)
Calvin introduces himself and talks about what he will cover during the course
1min, 23sec
lesson 2:
Brightening Eyes
Calvin makes the iris pop with the exposure adjustment layer.
6min, 15sec
lesson 3:
Add a Glow to an Image
Add an ethereal glow to a portrait. Great for wedding photos or anytime you want to convey a soft, beautiful light.
6min, 26sec
lesson 4:
Change the Light with a Vignette
Calvin shows you two different ways he uses a vignette to change light – something he uses in 99% of his signature work.
4min, 11sec
lesson 5:
Learn Quick Mask and Brighten Teeth
The purpose of this class is to learn quick masks but Calvin gives it a practical spin by showing you how to make teeth whiter too.
4min, 28sec
lesson 6:
Create a Color Cast
By using a selective color adjustment layer, you can add to or change the "mood" of a photo.
5min, 11sec
lesson 7:
Luminosity Mask
A basic technique that Calvin has discovered that most retouchers don't know or remember to use.
3min, 39sec
lesson 8:
Painting with Color and Brightness
Use the blend mode to add color and brightness to hair.
3min, 52sec
lesson 9:
Highlight Commands
Calvin shows you how to make certain commands easier to find in the command menus.
4min, 29sec
lesson 10:
Changing Color and Brightness
Use adjustment layers, blend modes, and the color sliders to change color and brightness without making difficult selections.
3min, 15sec
lesson 11:
Add Dimension Without Liquify
This trick is a great non-destructive alternative to using the Liquify tool to add dimension and keep the subject original.
3min, 53sec
lesson 12:
Contrast and Saturation
Calvin shows you a few different tricks to make a photo pop more. Choose the one you like best.
4min, 22sec
lesson 13:
Painting with Color and Contrast
Use a soft light blend mode to add contrast.
5min, 16sec
lesson 14:
Double RAW Conversion
Calvin shows you a way to do more RAW conversions with one shot, along with a slightly more advanced technique.
4min, 31sec
lesson 15:
Light Background, Dark Hair
Learn a neat trick to change a background and not have to deal with selecting around flyaway hair.
2min, 44sec
lesson 16:
Dark Background, Light Hair
Same concept… slightly different approach.
2min, 8sec
lesson 17:
Dark Background, Dark Hair
Another great compositing tip that works with a textured background.
3min, 4sec
Body contouring using the Pinch tool.
3min, 36sec
lesson 19:
Contrast and Colorize
Colorize an adjustment layer for saturated and desaturated contrast
2min, 52sec
A "pastel" technique Calvin uses often in his fashion photos, hence the name
3min, 16sec
lesson 21:
Elongating Legs
Using Free Transform, Calvin slightly changes the model's leg length. Use sparingly!
2min, 29sec
Some final bits of advice from Calvin. Thanks for watching!
54 sec
We've Scoured The Planet For The Best In Their Trade
Those who make learning easy and fun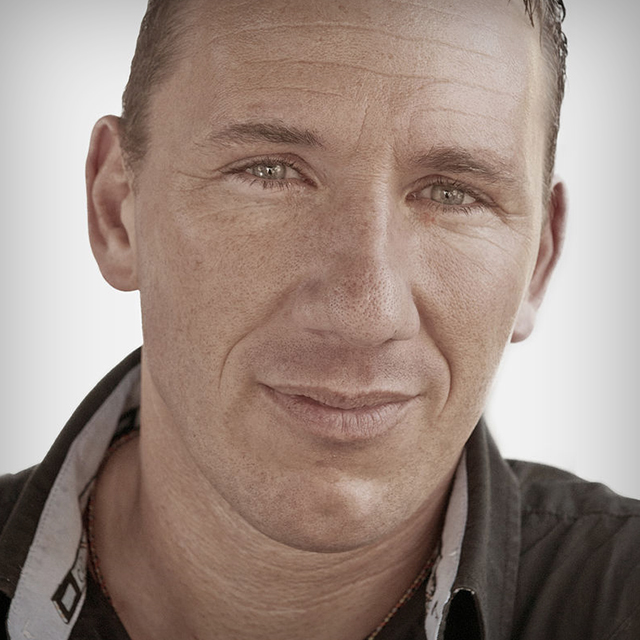 meet
&nbspCalvin Hollywood
Germany-Based Photoshop Artist, Compositor & Trainer
Calvin Hollywood is a digital artist, photographer, Photoshop trainer, and author from Germany. He's a photography-based artist who focuses on getting the perfect shot with Photoshop. In addition, he also serves as an Adobe Promoter and writer for a number of magazines.
Take Your Skills to The Next Level Want Unlimited Access to Our 900+ Courses?
Become a Member today!
LEARN MORE