Photoshop Tricks for Beginners
Or become a member to get unlimited access to this course & over 800 others
Watch Photoshop Tricks for Beginners
One of the things that make German photographer/digital artist Calvin Hollywood so unique is his approach to Photoshop - one that comes from hours upon hours spent exploring every facet of the program in order to develop a style that is instantly recognizable and completely his own. In Photoshop Tricks for Beginners, Calvin gives you a string of quick Photoshop tips that will instantly improve your own techniques in Photoshop CS5 and earlier versions. NOTE: Giving a class a skill level is always subjective. To some, this class may seem more advanced. We categorized this class for "beginners" because Calvin takes the time to explain the choices he makes, what tools he uses, and/or the functionality of certain features in order to give you a better understanding of how his effects are achieved and how you can utilize these tips in other situations. In addition, you'll find some more advanced tricks and tips for achieving his effects. The result: a thorough arsenal of Photoshop tricks that has something for everyone! PC USERS: Calvin uses a Mac in this class, but you can easily integrate every shortcut he shows by substituting the "Ctrl" button for the "Command" button.
Lesson 1 : Introduction
Lesson 2 : Brightening Eyes
Lesson 3 : Add a Glow to an Image
Lesson 4 : Change the Light with a Vignette
Lesson 5 : Learn Quick Mask and Brighten Teeth
Lesson 6 : Create a Color Cast
Lesson 7 : Luminosity Mask
Lesson 8 : Painting with Color and Brightness
Lesson 9 : Highlight Commands
Lesson 10 : Changing Color and Brightness
Lesson 11 : Add Dimension Without Liquify
Lesson 12 : Contrast and Saturation
Lesson 13 : Painting with Color and Contrast
Lesson 14 : Double RAW Conversion
Lesson 15 : Light Background, Dark Hair
Lesson 16 : Dark Background, Light Hair
Lesson 17 : Dark Background, Dark Hair
Lesson 18 : Body Shaping
Lesson 19 : Contrast and Colorize
Lesson 20 : Fashion Look
Lesson 21 : Elongating Legs
Lesson 22 : Conclusion
Calvin Hollywood | Germany-Based Photoshop Artist, Compositor & Trainer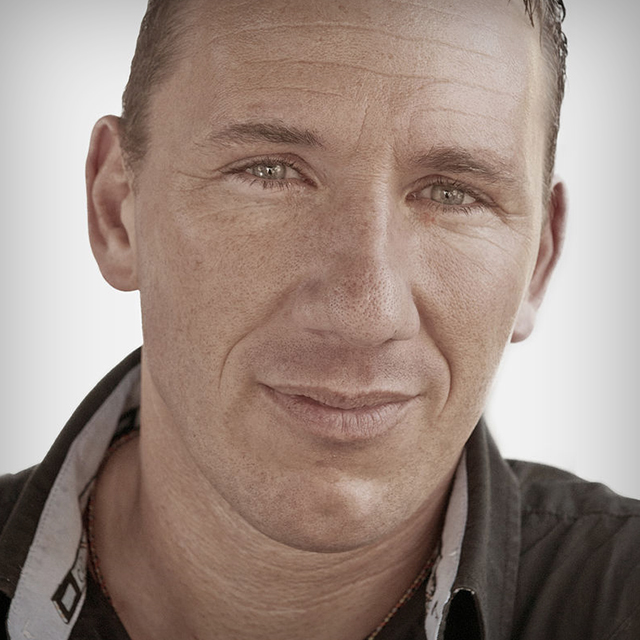 Calvin Hollywood is a digital artist, photographer, Photoshop trainer, and author from Germany. He's a photography-based artist who focuses on getting the perfect shot with Photoshop. In addition, he also serves as an Adobe Promoter and writer for a number of magazines.
Other Courses with Calvin Hollywood
---
Get This Course and More with Our
Plus Membership

— Pay Only $9.99/Mo
This is for people that are ready to move from individual tutorials to full blown courses from world‑class instructors. Beyond the 300+ courses, the Plus plan offers guided learning to help you get the most out of your education and start getting results right way.
or save 20% with our annual $96 plan