Fantastical Compositing: Combining Multiple Images to Create Fantasy Fine Art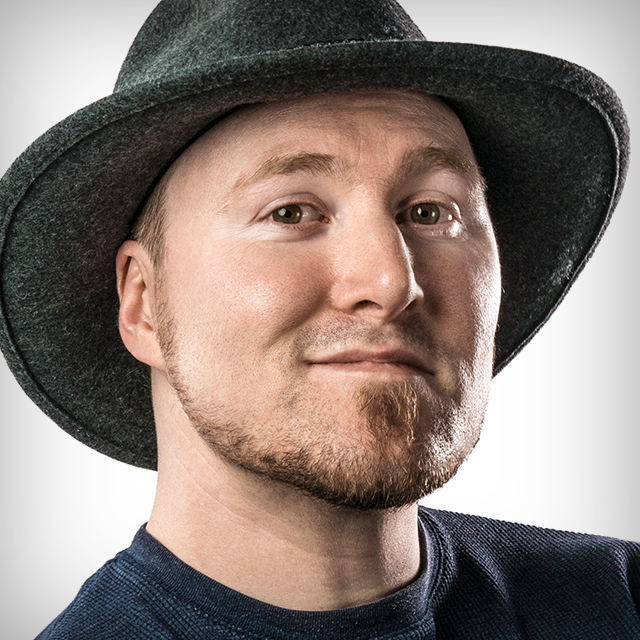 with Bret Malley lessons:
13 Course Lessons
watched:
3051 Member Views
Fantastical Compositing: Combining Multiple Images to Create Fantasy Fine Art
with Bret Malley
Learn how to do a family portrait with a magical twist! Join Bret Malley as he teaches you all the steps, from shooting to post processing, needed to create your own fantasy fine art composite. Bret takes you through the gear he uses, his process for pre-production, how to communicate and work with the subjects, his lighting setup, how to photograph each element of the composite, and then how to bring it all together in Photoshop. The first half of the class is a live shoot where Bret creates all the pieces, and in the second half he teaches you his tips and techniques for creating a seamless composite that brings your imagination to life.
BUY COURSE
Our Courses Are all Broken Down Into Small Lessons
Creating Easy Breaks and Stopping Points
lesson 1:
Composite Magic
(free course preview)
Join Bret as he introduces the class and discusses what will be covered in the lessons that follow.
41 sec
lesson 2:
The Room, Gear, and Setup
When you are looking to do something magical you want to consider all the different pieces.
4min, 4sec
lesson 3:
The Lighting Setup
Once your room is set, you can set up the lights and evaluate how that will affect the subjects and scene.
2min, 23sec
lesson 4:
Bring On the Talent
Help your talent understand the setup, their placement, and how this will work.
7min, 3sec
lesson 5:
Adding to the Base Shot
With the base shot done, you can start adding in the magical elements.
4min, 21sec
lesson 6:
Adding the Stuffed Animals
This concept involves floating stuffed animals, and now you can start shooting each animal in position.
5min, 41sec
lesson 7:
Including the Dog
You can even add in the family pet to take the composite to the next level.
2min, 41sec
lesson 8:
Reviewing the Photos
Once the shooting is done it is time to review the photos and rate them prior to editing.
9min, 1sec
lesson 9:
Building the Foundation
Now its time to move into Photoshop and begin building what will become the foundation for the final composite.
12min, 31sec
lesson 10:
Fine Tuning Elements
Using Photoshop, you can fine tune contrast and color to more seamlessly integrate each element into the scene.
9min, 17sec
lesson 11:
Isolating the Dog
Photographing the dog required several photos, and all of them had to be composited together to create the final dog image.
11min, 24sec
lesson 12:
Details and Special Effects
With the composite built you can start adding the final touches and special effects.
17min, 45sec
We've Scoured The Planet For The Best In Their Trade
Those who make learning easy and fun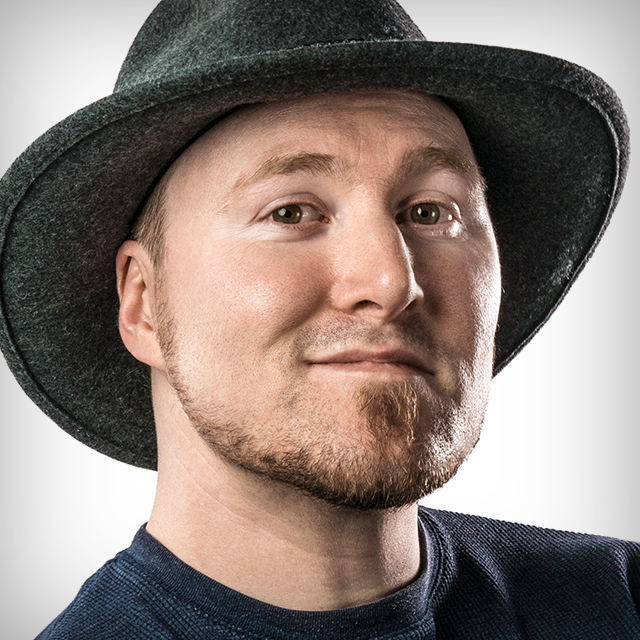 Imaginative Photographer & Educator
Bret is an educator and professional photographer specializing in imaginative, surreal, and often magic-enhanced creations. He is the author of Adobe Master Class: Advanced Compositing in Adobe Photoshop CC and his work has been featured in publications such as Advanced Photoshop, Photoshop Creative, and Photography is Art magazines. He is a full-time college professor teaching classes on photography, design, motion graphics, and Adobe Photoshop.
Take Your Skills to The Next Level Want Unlimited Access to Our 900+ Courses?
Become a Member today!
LEARN MORE