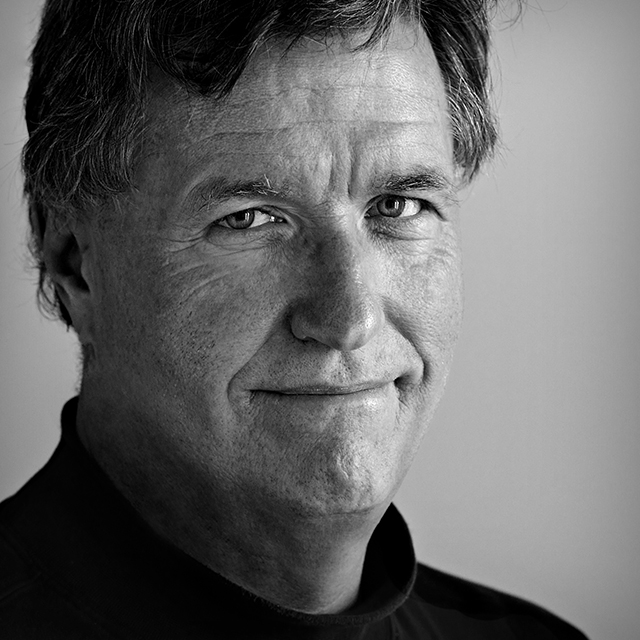 Photographing the Making of an Athlete
Lesson 1: Introduction
Published: September 2012
with Bill Frakes
About Course
Bill has been photographing Cason for over 5 years as part of a long term documentary project. In that time Bill has documented Cason's growth as a skater and as a person, and all the while refining and developing his own techniques as a photographer in this environment. Engaging with a subject in a long term project can enrich your photography and your life in ways you've never imagined.

DISCUSS

Have a question or comment about this course? Join the conversation today!

Discuss this Course

No materials available for this course

Well we are here today to talk

about doing a long term photo project.

I got my good friend Caysin[sp?]

Kirk, and we're going to talk

about why do

a long photo project what

it means, what it

takes, what kind of dedication

it is to do it

and specifically were going

to talk about the project I've

been working on case of the

last four and a half and

five years, case of

competitive skate boarder

and when I came to

Kona Skate Park in

Jacksonville, Florida which is probably

the oldest in one of

the largest independent skate park

in America, favorite skate park

for, it's pretty big, pretty

big skaters park and Kim

had to do a piece on the

prop for sport illustrate and

Cason was one of

the kids right away cut my

eye and talk to Marty who owns

it and I ask him, if

you are going to work with

some kids I've already demonstrated

what they do and how it works.

He suggested Marshall Spencer

and Kesan and right way

it became obvious that Kesan was

not only somebody I could

spend sometime photographing him and

it's family at the

skat party but just in

general, so we've been doing

practice casing down you know.

There are a lot of them whose

been in sports Sports Illustrated, he's

been on Sports Illustrated for Kids, he's

been on sportsillustrated.com, sportsillustratedforkids.com, Manfrotto

has featured him on their website

and the film, that was at

the Venice Film Festival that we showed.

Two, I guess two, two national ads now?

Yes.

One for Nikon, and one for Manfrotto.

So, it's been an interesting set

of collaborations and it's

been fun for me to watch Kaysen grow up.

Anytime you're doing a

photo story you have a

different kind of responsibility, there's

different things you need to do

and a different kind of

approach and in this

era of multimedia and video

productions that include stills,

we've been gathering a lot of

extra information, we do audio, we do video.

In working with Kaysen we've

had chance to put cameras in

some very unique places, get

it sound in very different ways.

I'm going to talk about the evolution of

Kaysen's career, the evolution of

our story watching him grow

up from a really small kid

to know like a

medium size one he wants

to be a big one, but still

a foot taller that he has

to wait on the big kid thing.

This is a photograph of you

when you were 10 changed a little bit.

 Definitely changed.

Here's one that we did

this is you coming

out of the big, is

it a bull would you call it?

Yeah.

 And I remember the

first time I watched you come

out of that I wasn't though you're

going to make it through the far

side, because it's a

whole different jump for you now, isn't it?

Yeah too way different now.

As I'm involved as a photographer

because a lot of these

things would done for multimedia projects

and a lot of the long

term photo stories now you absolutely

have to consider this, not it's just

going to be a print publication or a

book you have to consider the

multimedia aspect of it, which

means you have to shoot for different

camera ratios you have to

shoot things that can be cropped

at 16:9 you have to consider all

those different possibilities, you have you

get all kinds of, insulate information.

When you are doing a long term

photo story any photo

story short term long term,

but particularly long term you're

going to have a sense of place, you're

going to have sense of time, and clothing

styles contribute to that photographic

styles contribute to that, and

putting them in a situation

where you can see it, their scale

here you could see how [xx] is,

and how vast Connie is in

the same photograph this is

a similar look every situation that

I did with [xx], and

I shot at three or four,

five different ways trying to

make sure we had different light, different

graphics, different scenarios through

the years as you look

through these photographs has it changed how you skate?

Yeah definitely like I see

my arms are not in

the right spot, or I need to

do something different because it

looks weird and for some

reason like my foot it's

in the wrong spot and it's

not fixed and then it will help me do a trick better.

When we're doing this we

always try to be sensitive to

all kinds of different things,

the bottom of your board, what

helmet you're wearing, different things

and I wanted to show all

kinds of different actions, this

is the snake and the

snake on, this is still the longest type in the United States?

Pretty sure it's the

longest one, it's one of the fastest here.

Is it?

Yes.

So you are flying getting out of there?

Yes.

You can see when you contrast

and compare these two photographs, this

is done at the same place in

the snake room, and he

had a lot of control, I mean

I had pretty good trust on

him here four and a

half years ago when he

went past me I was about a

foot and a half from him and

the picture we did today

he was about an inch and a

half from the camera,

he's got a lot more control and

he's doing a lot different things

and you can just

see the evolution of

him as a skater and his

technique and his tough in this photograph.

This is like just a lineup

of the skateboards and I

try to do this again it's

giving a lot of information for

casual reader, that hasn't

been with skate prop they wouldn't

know that everybody is

like the shoes on, everybody's got

the wheels, everybody's holding the boards

the same way, all lined up

getting ready to go, and it's a

pretty simple picture, but it

gives you a lot of information

about how many people

were there and how crowd really

is and what's going on, but

I was looking for begging at

middle and at the end we're

looking for tight, wide and medium.

We used different lens

combinations, different lens lengths to

do some of the look like that

some of the tough far away

we got from subjects some of

its context, and context can

be gotten from a tight close

picture as well as from a big overall wide picture.

We did this again in [xx], and

boy in that frame you look

like a lost little kid, looks

like a moon scape almost

you're, the world's revolving

around you, and look how small

you are in there, and

in the one's yesterday you fill up half the frame.

Your wingspan covers a good bit of it.

Always looking for general, again putting

him in the park, we want

to do something that shows the landscape

of it, that shows what's going on.

Here you've got dueling skaters,

you see a little bit of the vastness of the park.

This is just purely graphic, it's

just a really nice interesting photograph,

and in the bottom here, again this

is the kind of thing that I

shoot with an eye

to being able to drop in

tight in the bottom half

of the photograph for an opener

in a magazine, for credit roles.

This is another one of the

pictures that got a lot

of play earlier on.

This is another one of the

skater's dad's, we're using a

Ranger bi-tube and we wanted

it, I just needed it focused,

and so Marshall's dad just

grabbed it and pointed it,

and he was just really helpful,

just totally taking advantage of what we have.

These guys are skating

in really high conditions most of

the time, and I want to

show the sun beating down, I

want to show how much air

they got, and so I just want a heading.

It's what we call dirty set photograph.

I love the strobe in the picture

because I thought it explained

it, otherwise you'd kind

of wonder where that light was coming

from our case in space, and

we wanted it to be real and

authentic because that's what you want in a long term documentary.

In photo journals and you want it to be real.

So I just left that in.

Through the years by developing a

rapport, we've been able

to do some interesting, creative products

we've gone outside discovery just a

pure documentary, we did a

music video, and we, Laura

Heald works for me on a

lot of these things, and I did

an entire music video with stop

action, photographs built

around [xx], the music was

written specifically for the video.

To be with [xx] we just wanted to see if we can do it.

We shot at high speed sequences.

Every time I do a project, I learn something.

Working with [xx] I have learned a lot about getting camera in motion.

Casing is probably our

most comprehensive multi media

subject we've got videos stills we've done.

So many different things with Kaysen[sp?]

That we put camera in places,

smaller camera where rig

in for safety, we had protect

Kaysen, we had to protect the

camera, we had to get the video

out where do you get the still

up and we spend some money

developing some technology specifically

takes in these photographs and that's what you're doing when you're committed.

If you really want to

do something like this yet you

have to put in the time, you have

to put in the hours, you have to to be there for the long run.

A long term photo product

doesn't have to be for publication

it could be for yourself, you can

do pictures of your children, your

nephews, your friend, your friends

errands.

Just if you do something stick to it.

Keep things organized, keep things

where you can make them.

Keep things organized.

That dimension is extra-ordinary important

have the photographs where you know they are.

Get him in your archives,

get far and look on from time to time.

One of the things that I've done is I've photographed my daughter, Hervanus[sp?]

since she was two minutes

old and until actually even earlier than that.

I think the first two seconds she was a life she had a photograph made.

As far as best

things I've ever done, It's a

strong piece of work because

it's something on a motional about,

I care about, dedicated to

it, and you can do the same.

It doesn't have to

be for Life Magazine, or National

Geographic, it can be, but it doesn't have to be, it should just be for you.

If you make the pictures that

you wanted to make, document the

subject that's important to you, and

spend time with it, it will be its own reward.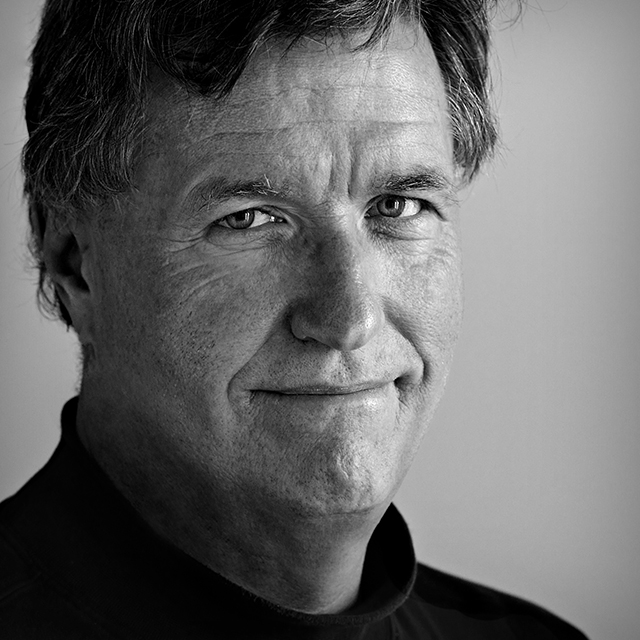 Bill Frakes
Bill Frakes is a Sports Illustrated Staff Photographer based in Florida who has worked in all 50 states and in more than 125 countries for a wide variety of editorial and advertising clients. His advertising clients include Apple, Nike, Manfrotto, CocaCola, Champion, Isleworth, Stryker, IBM, Nikon, Canon, Kodak, and Reebok. He directs music videos and television ads. Editorially his work has appeared in virtually every major general interest publication in the world. His still photographs and short documentary films have been featured on hundreds of Web sites as well as on most major television networks. He won the coveted Newspaper Photographer of the Year award in the prestigious Pictures of the Year competition. He was a member of the Miami Herald staff that won the Pulitzer Prize for their coverage of Hurricane Andrew. He was awarded the Gold Medal by World Press Photo. He has also been honored by the Robert F. Kennedy Journalism Awards for reporting on the disadvantaged and by the Overseas Press club for distinguished foreign reporting. He has received hundreds of national and international awards for his work. He has taught at the University of Miami, the University of Florida and the University of Kansas as an adjunct professor and lecturer. During the last five years he has lectured at more than 100 universities discussing multimedia and photojournalism. In 2010 he served on the jury of World Press Photo.