Lighting for Beverage & Splash Photography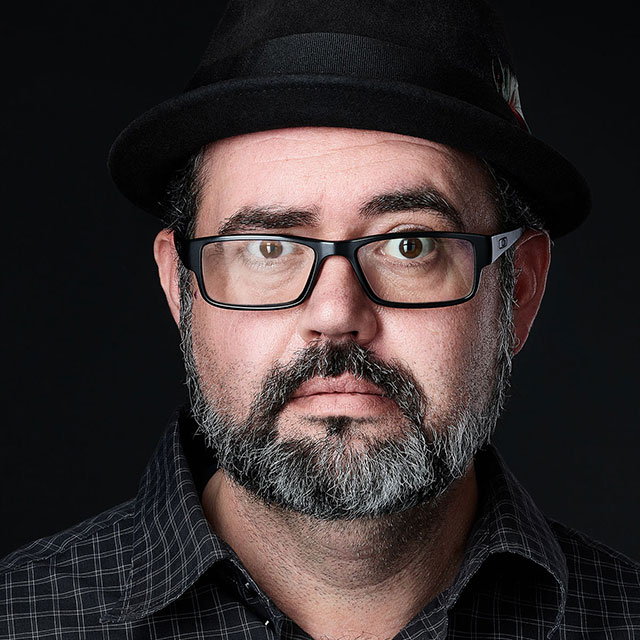 with Aaron Van lessons:
13 Course Lessons
watched:
808 Member Views
Lighting for Beverage & Splash Photography
with Aaron Van
Take your beverage photography skills to the next level! Join Aaron Van, an Orlando-based commercial food and beverage photographer, for a complete behind-the-scenes look at everything you need to know to create pro-level photos of beverages. To begin, Aaron takes you through the tools, props, glassware, and light shaping tools he uses every day. From there you'll join Aaron in the studio for a series of shoots where changing up the lighting allows for a variety of creative looks that help to tell a story. Through each lesson, Aaron shares tips and techniques for elevating your beverage photography higher and higher. Aaron wraps up the class with a discussion of flash duration for stopping motion in liquid before putting it all together in a final shoot.
BUY COURSE
Our Courses Are all Broken Down Into Small Lessons
Creating Easy Breaks and Stopping Points
lesson 1:
Introduction
(free course preview)
The instructor introduces the class and discusses what will be covered in the lessons that follow.
3min, 3sec
lesson 2:
Tools, Props, and Glassware Overview
Aaron provides an overview of all the tools, props, and objects he uses in a shoot.
5min, 41sec
lesson 3:
Light Shaping Tools
Beyond the tools for styling are the tools for controlling light.
8min, 58sec
lesson 4:
Light Scene Shoot: Part 1
In the first scene Aaron shows how to create a daylight look.
12min, 8sec
lesson 5:
Drink Styling for Light Scene
Prior to the shoot Aaron demonstrates how he styles glasses and bottles for the scene.
10min, 9sec
lesson 6:
Light Scene Shoot: Part 2
With the glasses and bottles styled, Aaron walks through his process for creating the shot.
8min, 0sec
lesson 7:
Post Production for Light Scene
Back in KelbyOne Studios Aaron walks through his post processing steps.
4min, 0sec
lesson 8:
Dark Scene Shoot: Part 1
Changing a few things up to create a dark scene.
10min, 24sec
lesson 9:
Dark Scene Shoot: Part 2
Building on the elements from the previous lesson, Aaron continues to build out the scene.
11min, 1sec
lesson 10:
Post Production for Dark Scene
With the shoot done, Aaron walks through the post processing of the images from the dark scene.
6min, 59sec
lesson 11:
Flash Duration
Understanding flash duration is the key to stopping motion with flash.
14min, 25sec
Bringing it all together, Aaron demonstrates how to create a commercial advertising image.
14min, 34sec
lesson 13:
Post Production for Final Scene
Join Aaron as he walks through the post processing applied to the images for the final scene.
8min, 31sec
We've Scoured The Planet For The Best In Their Trade
Those who make learning easy and fun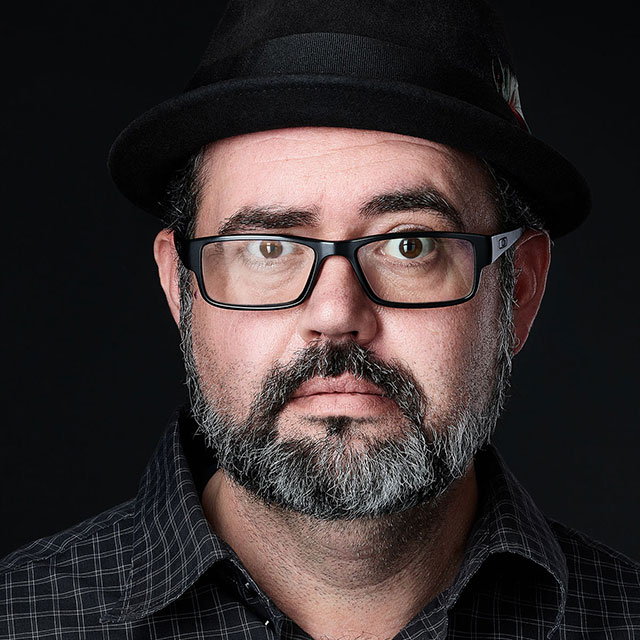 Food & Beverage Photographer
This is Aaron. A food lover. A photographer. An artist that crafts images that make his viewers crave! Aaron has been intrigued by the visual arts since he was given a Nikon film camera by his grandfather. This sent him down an unknown path that eventually became his career. Right after highschool he began his 20-year career in advertising and was able to hone his eye for composition and practice the styles and methods used in commercial advertising. After a good run in agency life he decided to pursue his passion and open his own photography studio originally focused on families and portraiture. But then in 2015 that all changed. He visited Ireland and fell in love with food—more than before. His desire to capture and share the raw beauty in the details that he saw within a dish grew. And, when he got back to the states he changed his photography business direction from portraiture to food & beverage! He turned his passion into his career and never looked back!
Take Your Skills to The Next Level Want Unlimited Access to Our 900+ Courses?
Become a Member today!
LEARN MORE